Holiday Travels Appetizer Lineup
Travel hasn't necessarily been the buzzword of 2020. While most of us trotted from our couch to the kitchen and called it quits, there are still many lucky, ambitious, or perhaps claustrophobic folks who are safely venturing out of their four walls. I've been fortunate enough to make it to Florida this year with my immediate family. Although the 24 hours from Chicago to the Keys I spent with a cooler serving as my pillow weren't entirely fun, the benefits are undoubtedly worth the boredom (and the back pain, but hey, at least I'm young).
While down south, we'll be staying in a condo. Since we won't get to explore the Floridian cuisine in tight-packed bars chock-full of character and conch shells, we aim to recreate the scene on our balcony. So, I've taken the liberty of trying out a few frozen appetizers, or horde-vous, if you're going to get fancy, to get the (intimate) party going.
Whether you're travelling to your dining room, an Airbnb, a distant cousin's new ski house, or connecting with old friends, you'll want to get your hands on these five affordable, convenient, and delicious apps. With a wide range of flavors, you'll be sure to please every palate.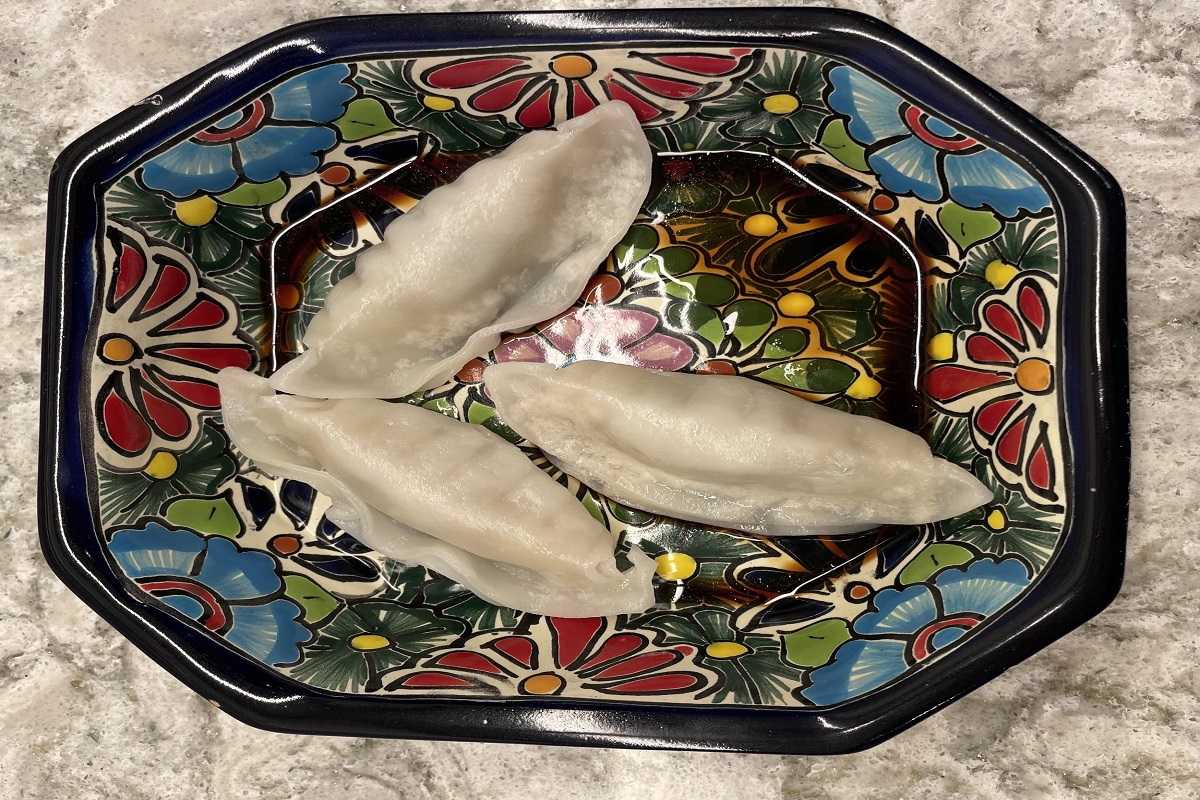 First up to bat comes a classic Asian dish that almost no one can refuse. I recommend these for when you're in a time crunch or maybe just really hungry. I microwaved the app due to both of these reasons. There is an option to toss these in the oven, but microwaving results didn't disappoint. These potstickers are filled with a perfect chicken ratio to vegetables and come with a tamari dipping sauce. Both the filling and sauce hold the right amount of salt. When I sunk my teeth into the light dough, the tangy flavor greeted my tastebuds. I felt like the celebrity judge on TopChef. [Okay, that might be an embellishment, but they were fabulous nevertheless.]
Bonus: The dough is gluten-free, which I didn't even realize while buying, and didn't know while biting. I recommend this to all: allergy-free or not.
Trader Joe's Buffalo Style Chicken Poppers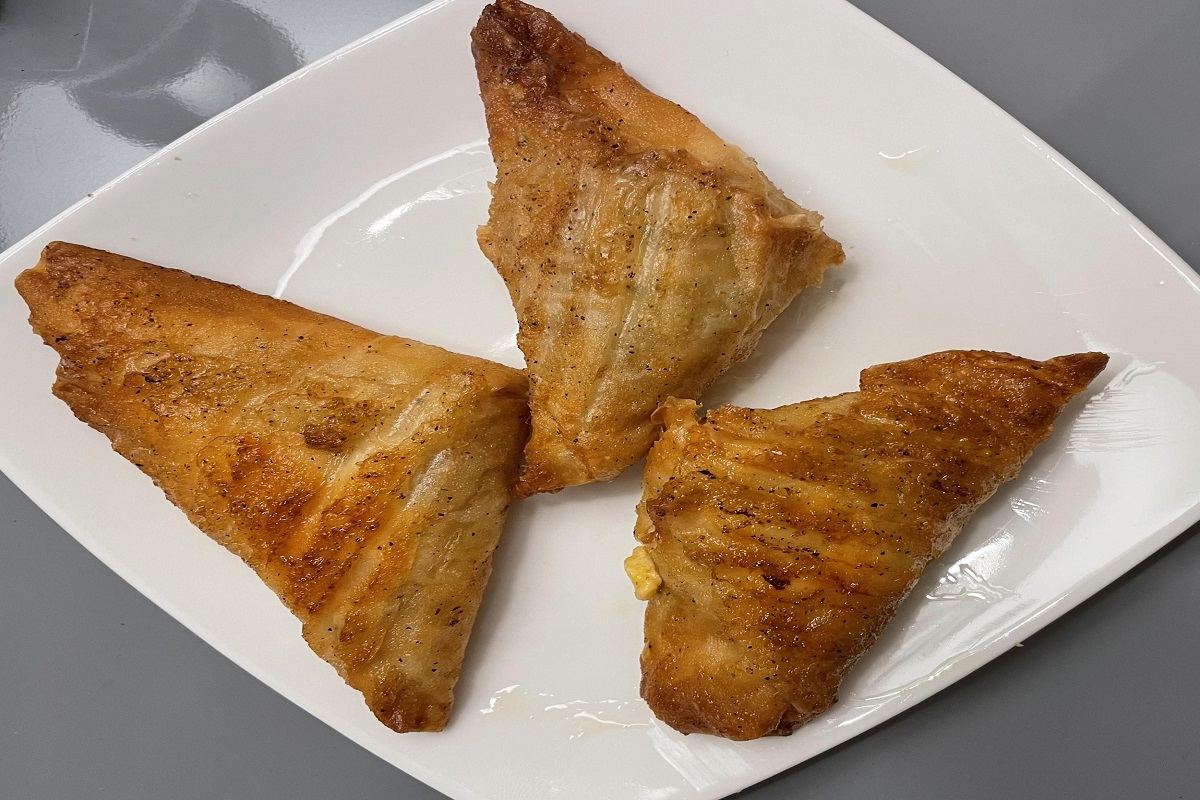 This dish is perfect for anyone looking to spice up their bland quarantine diet — literally. A crispy phyllo dough consisting of thin and flaky layers serves as the shell to an oozing, spicy, and buffalo chicken-packed filling. This dish is slightly more high-maintenance, as you have to cook it in the oven and flip halfway through, but the five-second spatula maneuver is worth the reward. My mom, who so graciously helped me taste test, describes the dish as a mix between a buffalo wing and a pie — but in the best way possible, she swears.
Tip: Serve these poppers with blue cheese or ranch dressing to contrast the spice.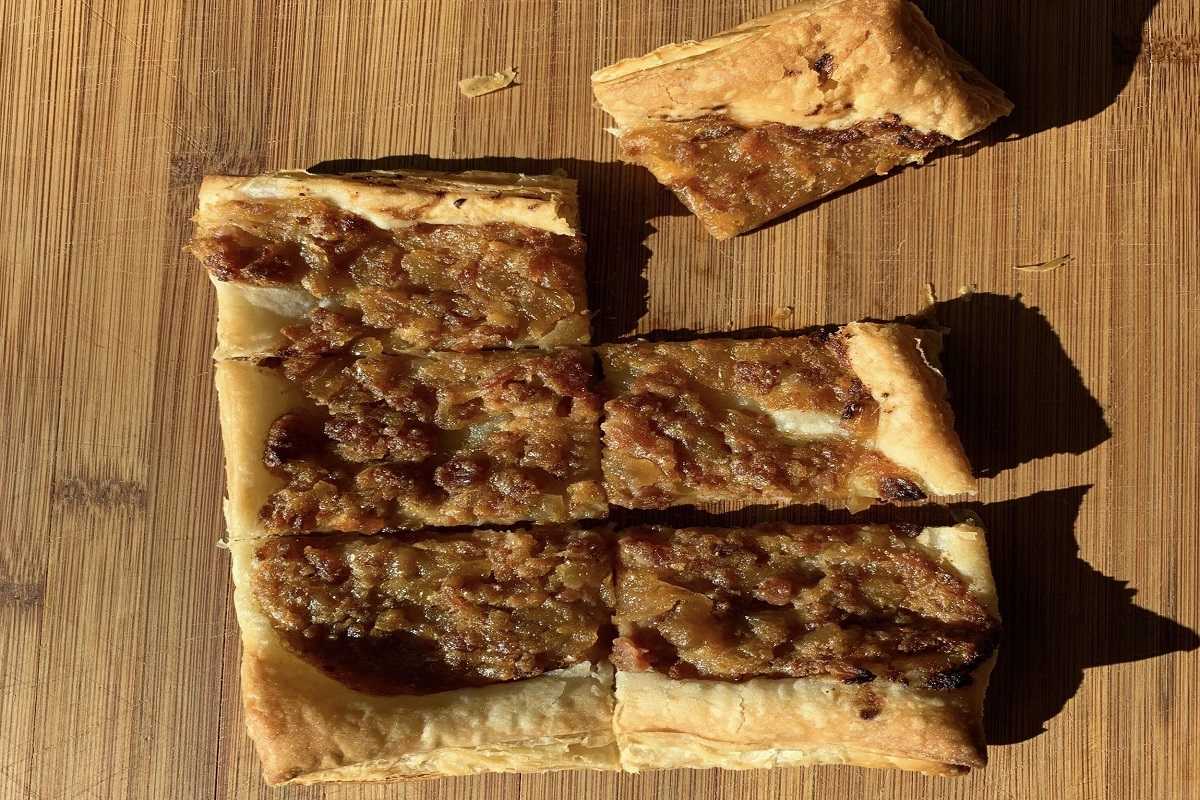 Where to even start with these! My only protest is that I wish I had purchased two of them. The pastry was buttery, the bacon added a savory and salty vibe, and the onions added a hint of sweetness to it. Every flavor center of my tongue lit up like Christmas as I fought for a second piece before everyone else devoured them. Since it bakes as a single flatbread, it does take a little bit of extra work to make these "sharable", but definitely worth the smidgen of extra effort.
Signature Select Uncured Ham and Cheese Mini Croissants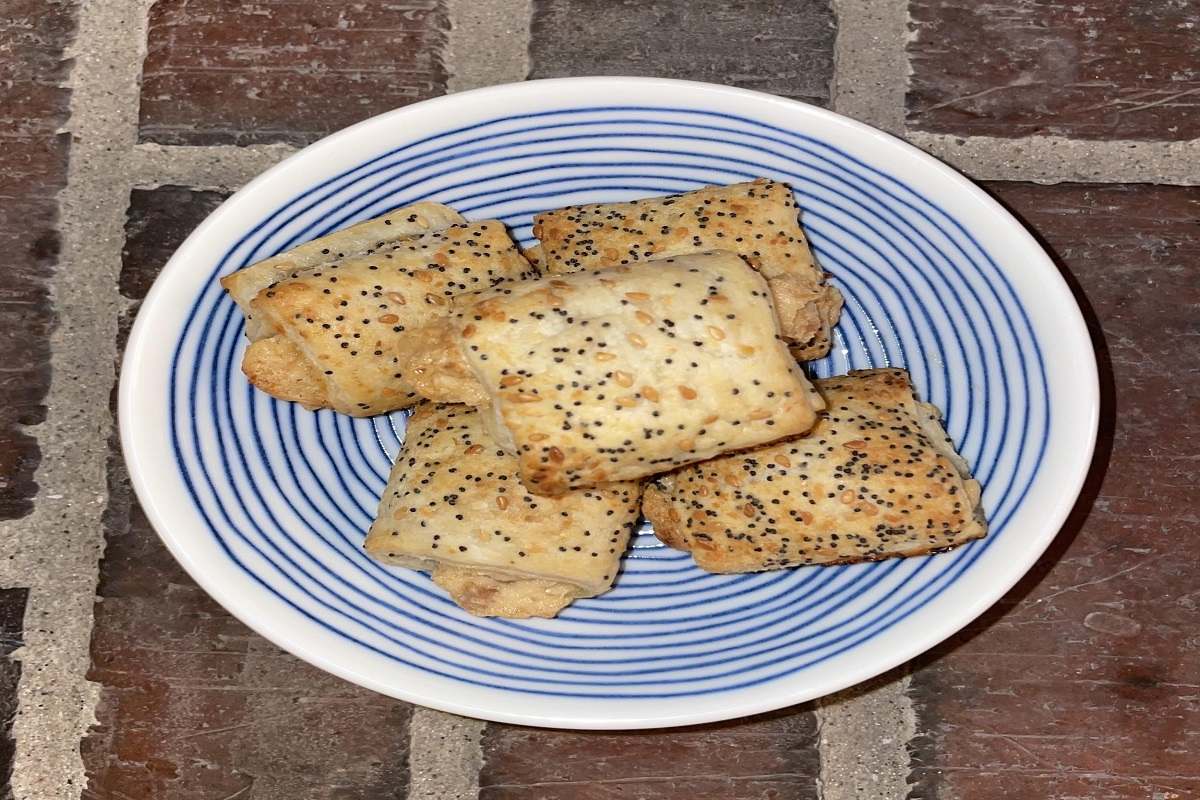 As most quality appetizers do, this dish involves puff pastry, and I'm not mad about it. Smoked uncured ham and cheddar cheese served as the main attraction in this bite-sized flavor explosion. The croissants have the seamless amount of chew complemented by the creamy, savory filling. The ratio of ham and cheese to crust is balanced, but the filling lacks a pinch of salt. Finally, the sesame seeds on top finish off the croissants, adding a nutty element. This dish screams upscale-yet-casual — and is screaming to get in your guests' mouths.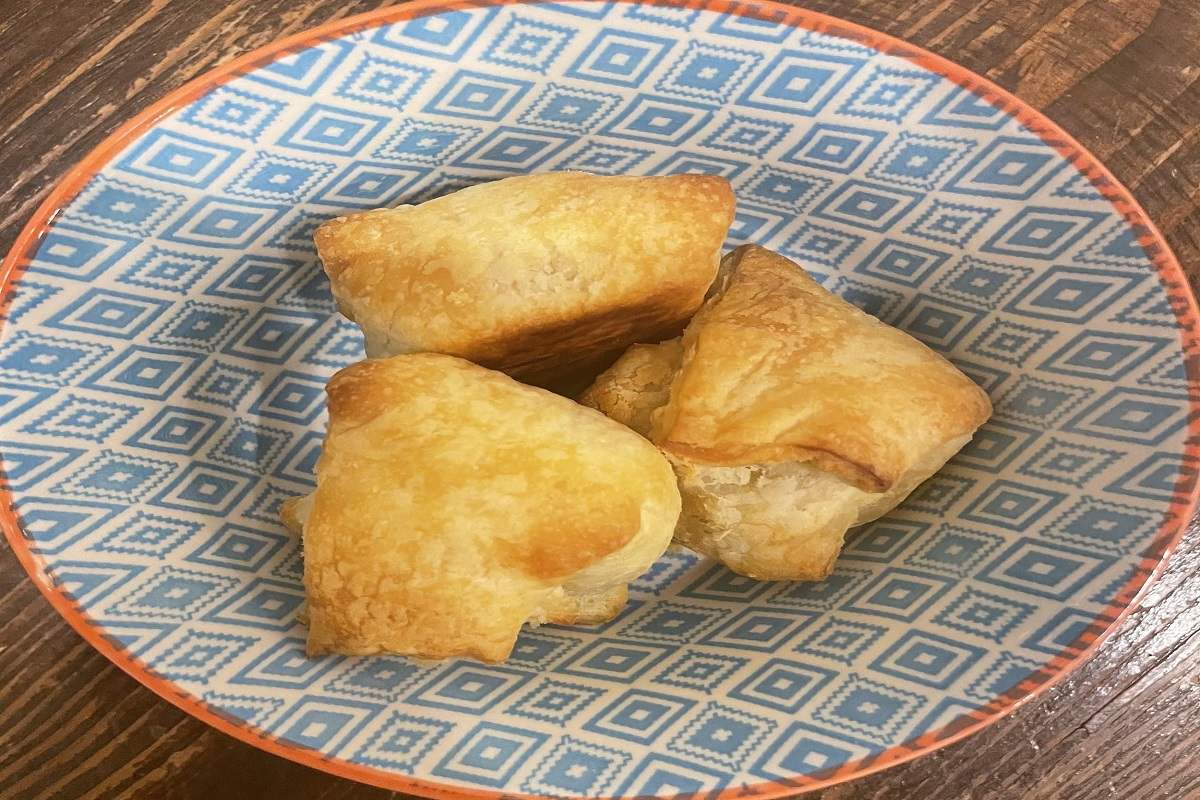 Finally, these potato puffs were a light snack that could be served either as an appetizer or a side dish to replace the ever-so-overdone bread roll. These puffs are simple enough to please the kids but decadent enough to satisfy an adult palate. While indulging, a sense of nostalgia waved over my family and me. The buttery potatoes reminded us of the simplicity of an indulgent, warm, and baked-with-love type of home-cooked meal. And hey — we won't judge you if you claim these are from scratch to impress your friends and family. Goodbye Hawaiin Rolls, hello Potato Puffs.
Any of these dishes will take your vacation holiday gathering from bland to boujee — even if they all cost less than your morning latte.
Author Bio: Caroline Hughes is a Strategic Communication student at Texas Christian University, a collaborator with the team at Magnus Opus, and a regular contributor with Amazon SEO Experts.