Places to visit around the world
Hello Hodophiles!
Are you wanting to quench your thirst for visiting places after this long pandemic break? Can't decide which place to visit while this pandemic is still on its toes?
Put a mask on your worries and pack your bags; here are a few places you can plan your visit to in 2021 and stay away from crowds. Yes, here's a list of not-so-known yet beautiful places that you can travel to, and as they are not much popular, you can be safe from crowds and the risk of catching any virus. Now, what more are you waiting for? Lock your seat belts, and let's get going…
#1. Architectural Beauties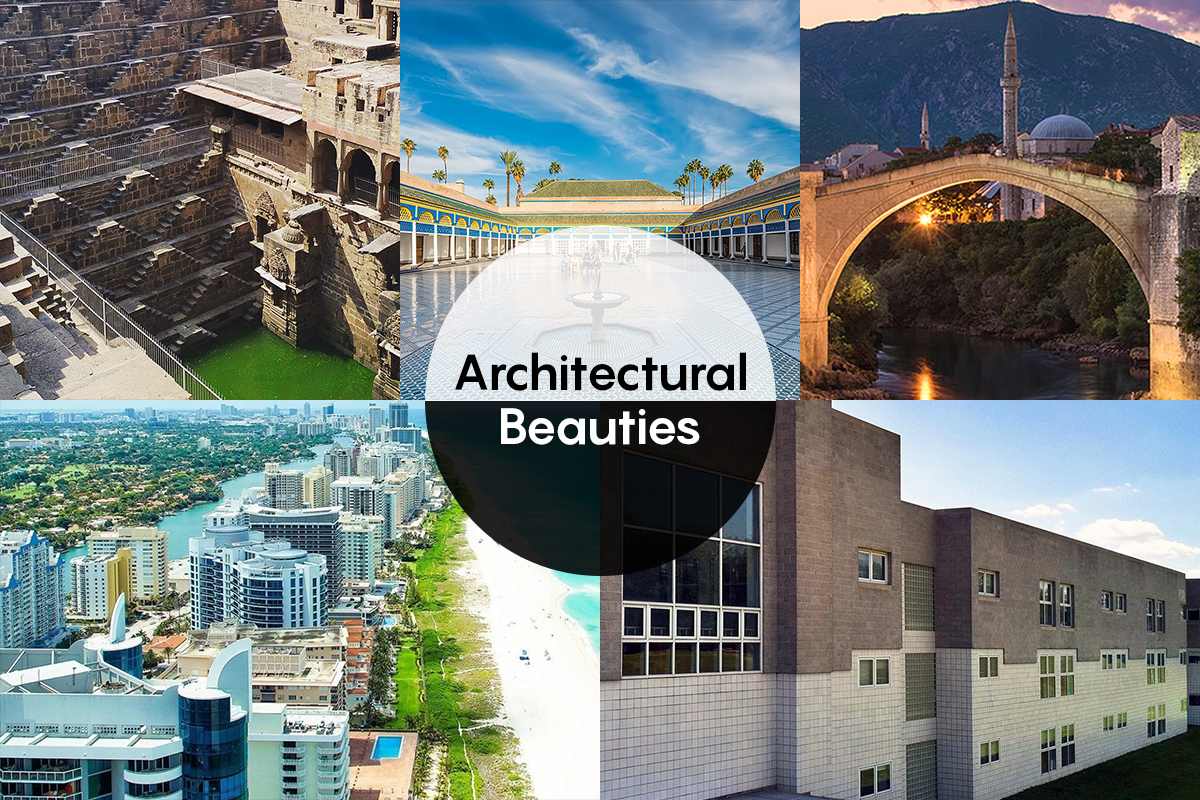 If you want to experience places' architectural beauty, you should put it on top of your travel bucket list in 2021. After this pandemic in 2020, more and more people are inclined towards visiting beaches, famous tourism destinations, and such for relaxation. This is why to avoid getting involved with such crowds; you can go for unusual architectural visits. Here are a few thoughts that can inspire you to pack your bags:
a) Chand Baori, India
Built by a king of long back times, this step is still known for its architectural design and utility. It has 3500 narrow steps at 13 stories that give a glimpse of craftsmanship and skills by 8th-9th century architects.
b) Marrakesh Palaces, Morocco
If you want to experience colors with architectural beauty, then Marrakesh is your place. The streets, market to every other place in here, reflect this beautiful place's mesmerising view.
c) Public Buildings, Columbus
If you want to experience modernisation, there is no better choice than visiting Indiana's public buildings. Yes, they are the true reflections of the beautiful modernisation and post-modernisation theme work.
d) Stari Most, Herzegovina
This is the world's first arch bridge to be built. It was known for its beautiful rainbow-like shape and witnessed the Islamic architecture. But it was destroyed during a war and rebuilt with some changes, yet it stands tall with beauty and elegance.
e) Miami, Florida
This is one best place that you must explore to experience the magic in colors. Be it the color combination, interiors, or the design followed; you can rarely find a mesmerising beauty like this at any other place.
f) Sighisoara Citadel, Romania
This 600 years old fortified citadel in Sighisoara, Romania is well preserved and still inhabited. It's part of UNESCO heritage thanks to its medieval townhouses, impressive buildings and fortifications and stone-cobbled streets. Look for tours in Transylvania that will take you to this wonderful place.
#2. Heritage Places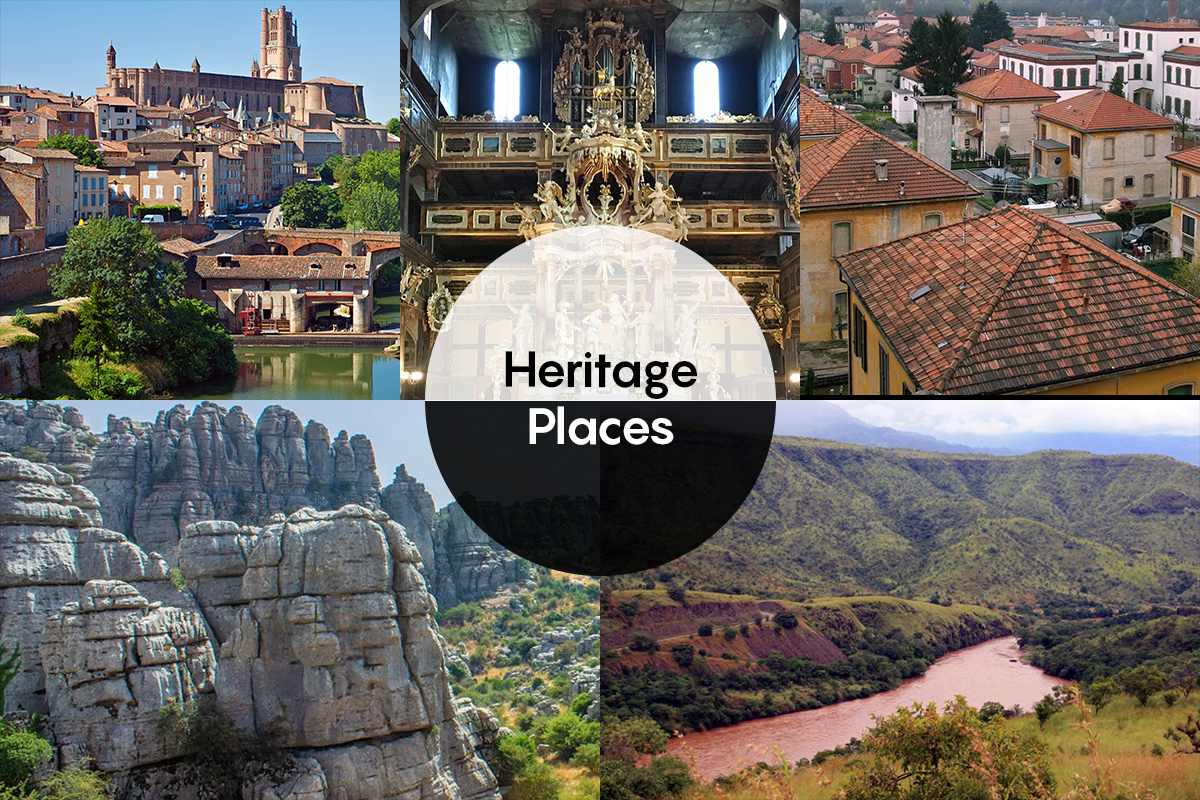 You might already know that the places marked under legal protection by the United Nations Educational, Scientific, and Cultural Organization are known as heritage places. There is n number of these places that are far from the usual crowd like other tourism places. And, what can be the other better option than these to visit after this Covid pandemic. So, let's get going…
a) Crespi d'Adda, Italy
This is a city built around a company for the company's workers to stay there with all necessities fulfilled at that one place itself. Though the company has been shut a long while, the area is still the same, and you can observe how their employees thoroughly monitored their lives.
b) Episcopal City of Albi, France
This is located at the best spot, the center of the Tarn region's green hills in France. This is the work of the best French craftsmen that is not less than any masterpiece.
c) Churches of Peace in Jawor and Seidnica, Poland
This is one of the largest timber-framed worship houses that built around the mid of 17th century. This was a place of worship for the protestants who are residing in the Catholic monarchy.
d) Great Rift Valley, Kenya
Due to the effective ecosystem management, this is one of the sites under heritage sites. Shallow lakes, species like flamingos, cheetahs, pelicans, black rhinos, lions, giraffes, and wild dogs are attractions.
e) Antequera Dolmens Site, Spain
This is a hub of 5 monuments from 3 B.C. It includes 3 cultural monuments with 2 mountains altogether. And it is located in Southern Spain, this site listed as a heritage place in 2016.
#3. Seas and Beaches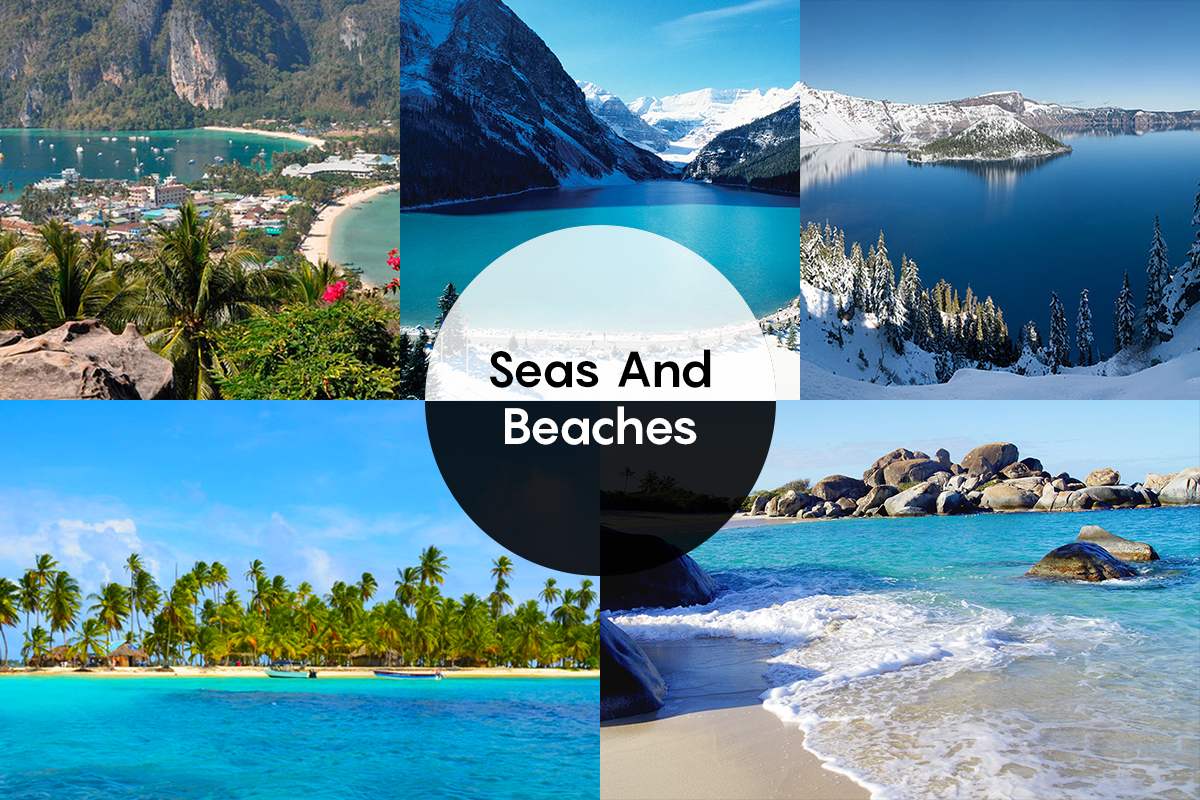 If you like swimming, rafting, or any other water sports or just to lay by the sea, then you must be feeling caged in lockdown and craving to go out in the sun, right? Then there are a few noncrowded places (beach spots) that you can visit in 2021:
a) Dog Island, Panama
Though this is one of the most popular islands, yet it isn't much crowded usually. The crystal clear waters and the void of crowds in this place make it a peaceful place.
b) Phi Phi Island, Thailand
This is a must-go place if you're looking for a laid back atmosphere. This not very popular region is a perfect place to land if you're looking for cheap foods, drinks, and some cozy beaches.
c) Lake Louise, Canada
Though this place remains frozen till June, yet the after-view is worth the wait. The breath-taking view of clear water, cloudy sky, and snow caps on mountains are everything you need to walk out of busy city life.
d) Crater Lake, Oregon
This deep blue lake has an underwater volcano in the center. It has no income or outgoing of water from and into this, which stabilises color and flow. This is 1,943 feet deep with chilly water most of the time.
e) Devil's Bay, British Virgin Islands
This is a mesmerising place to relax and feel refreshed after this tiring year of 2020. The clear water, sandy coast with rocks, and greenery around it, together make a soothing experience for your break.
#4. Dark Tour Ideas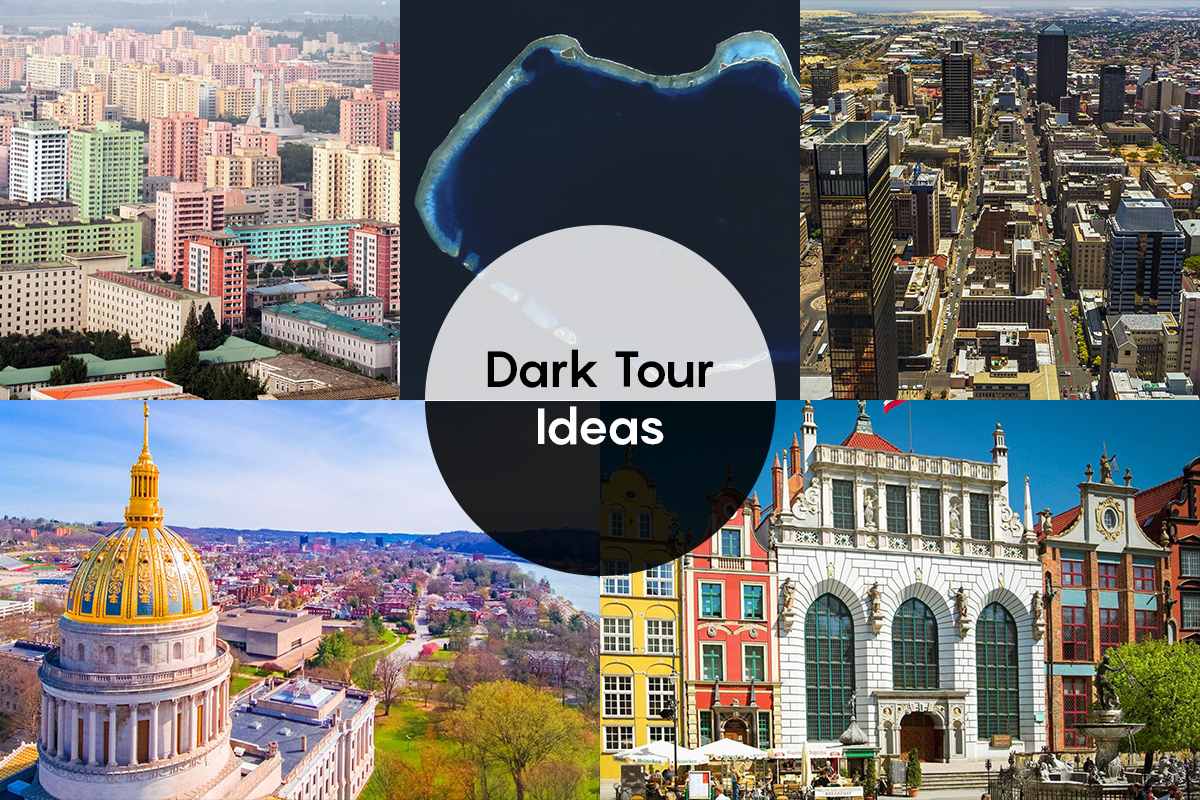 Lately, dark tourism has been popular for various reasons such as study, learning, education, and more. If you're into dark tourism, then you must visit these places at least once in 2021. And if you are studying tourism, this list can provide you with assignment help to choose your next project's right place. Let's look at them!
a) Poland
Majdanek in Poland, the former death camp of Nazis, is like a holocaust memorial of the actual holocaust sites that include Dachau and other such regions. This alone is estimated to witness around 80,000 deaths.
b) South Africa
Apart from the green image of South Africa for its tourism reason being the wildlife and nature, this time it is here for dark tours. Robben Island prison in Cape Town is among the top on the list.
c) North Korea
This is a place known for a darker side of the ruling than any other. This, though, doesn't hold any particular tourist place; it is known for spreading negative vibes out of the dark command perspective.
d) Bikini Atoll
This nuclear option at the Bikini atoll of Marshall took place at the 2 islands surrounding the typical lagoon. It experienced some nuclear weapon tests and experienced bombardments, which is considered the first nuclear disaster.
e) West Virginia
This is a place known as a dark tourism attraction. It's a prison known to experience violence, riots, executions, escapes, paranormal experiences, and many more. It's a gothic-style prison that is also called one of the haunted prisons in the USA.
These are some tourism ideas for your different flavors of travel. You can choose any one of these places according to your preferences and have a fantastic trip in 2021 away from the boredom of lockdown.
So, pack your bags and get moving, guys!
Author Bio: Millie Mowry is an SEO analyst and content marketer at Global Assignment Help. She is an expert in her work and student's favorite from whom they usually buy essay online. She loves travelling and merging her travel experiences with academics to help students develop great results.