Italian Destinations For Wine Lovers
Wine has become exceedingly significant and widespread not only in the stunning Italian region but across the globe. While Spain and France tend to take the lead when it comes to cuisine and the most celebrated drink (we're still talking about wine), Italy has been one of the highest wine producing countries since 2014. The question is, before we dive into the top 4 Italian destinations for the ultimate wine lovers, is how did wine become such a staple within Italian culture?
Thanks to the Greeks in Sicily, they first began to cultivate vines for wine in the 8th century because they were so impressed by Italian land. It's known that the Greeks named the areas they used to produce wine, the 'land of wine' which is rightly so, and too fitting.
The Etruscans settled in Tuscany, and they had a massive influence on Italian culture. The Etruscans are still known to this day, as a powerful clan with odd customs, and it's believed they emerged around the 6th century. They helped develop the rudimentary processes that were previously introduced by the Greeks; this included trialling new strategies at pretty much every stage of production.
The Romans absorbed the Etruscan civilisation and further developed wine production in Italy with new winemaking technology and new processes. If you've forgotten, the Romans were warriors who obtained much of their wealth by conquering other lands. Furthermore, this was a real turning point in the making of Italian wine – they introduced trellises to support vines. A trellis is a structure made from an open framework, that supports climbing plants, or in this case, vines. On top of this, they also were able to determine which grapes were suitable for each climate, and concluded that wine improved with age!
Grapes have been cultivated in Italy for precious wine production for more than 2,000 years, and the wine tastes as blissful as ever. Whether you're a white wine lover, a rose lover in the summer, here are the top 3 Italian destinations you need to visit, as a wine lover. For a broader range to explore your palette, make sure you get the wine experts to help.
#1. Montepulciano
Montepulciano is a medieval town situated in Tuscany surrounded by incredible vineyards and is the town known for its vino nobile red wine. Aside from the beautiful red wine, it has to offer; it's also known for 'pici'. This is thick; hand-rolled pasta. So, if you were looking for a dish to pair your red wine with, you need to experience two of the most loved things in the town of Montepulciano, it would be rude not to.
The vino nobile red wine is produced from Montepulciano grapes and is, of course, a fan favourite by Italians and tourists too. If you're wondering what Montepulciano wine tastes like, it features herbal and tobacco-like flavours that suit more decadent and savoury foods best.
#2. Bolgheri
A small village in Tuscany that features breathtaking tree-lined avenues, mazes you'll most likely get lost in, and fantastic wine in Bolgheri. It is a town in Tuscany that many tourists are unaware of. Still, it's stunning distinctive architecture, wine and food are what makes it so great – so it' definitely not one to miss when you're gallivanting around Italy.
The picturesque town is home to the first 'super Tuscan' wines. We're referring to Sassicaia, which is a Bordeaux style red wine produced from Sangiovese grapes. It's best known for its elegance, perfume, and supple texture. Make sure you stop at Enoteca Tognoni to enjoy some mouth-watering salumi, cheese and a glass of red wine to experience the town in all of its glory truly.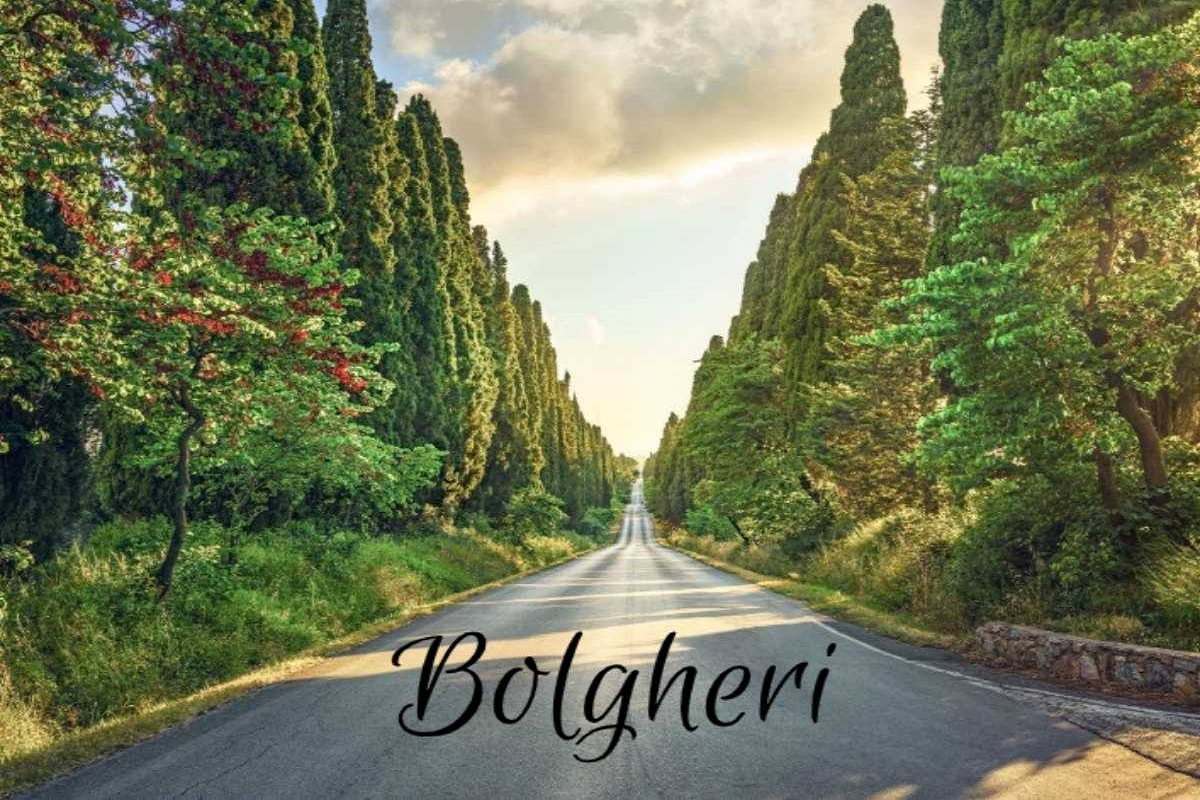 #3. Corte Franca
Corte Franca is a town in Lombardy, situated in Northern Italy. The landscapes in this region come in extensive variations, ranging from the Alps to the beautiful countryside sunshine and air. Lombardy is home to some of the newbie's of Italy's wine regions. Wine production features the ever so popular Chardonnay and Pinot Nero grapes, as well as sparkling wine that tends to make the biggest headlines.
In Corte Franca, you'll be greeted with bright coloured stone buildings, Prosecco (and a lot of it), and an excellent base for exploring Brescia and it's vineyards.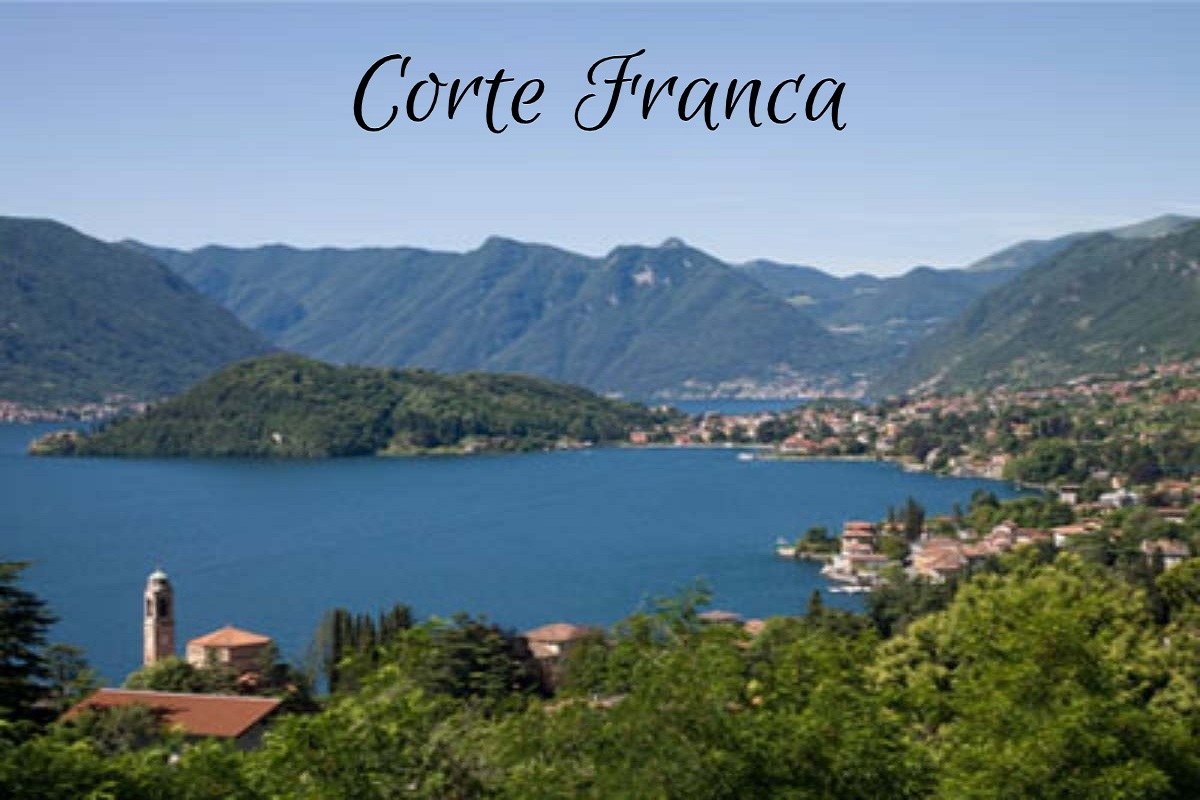 #4. Vittoria
Vittoria is a famous town located in the province of Ragusa, in Sicily. Sicily takes you out of the way from mainland Italy so that you can take a bit of a hiatus from your previous backpacking events. Vittoria is the youngest town of the province, and while it's best known for its crafts and embroidery, the wine is the only thing you should try if you have one thing to do on your list – go for the wine, always. Vittoria is the only wine considered for the Italian DOCG status, which is essentially the ultimate status a win could get in the country. This alone makes it particularly impressive.
The wine Cerasuolo di Vittoria features a deep red colour, also known as cherry-like. It produced from Nero d'Avola and Frappato grapes which offer the perfect balance of fruit and weight to the wine. It's no surprise this wine holds the merit for the first DOCG status in 2005.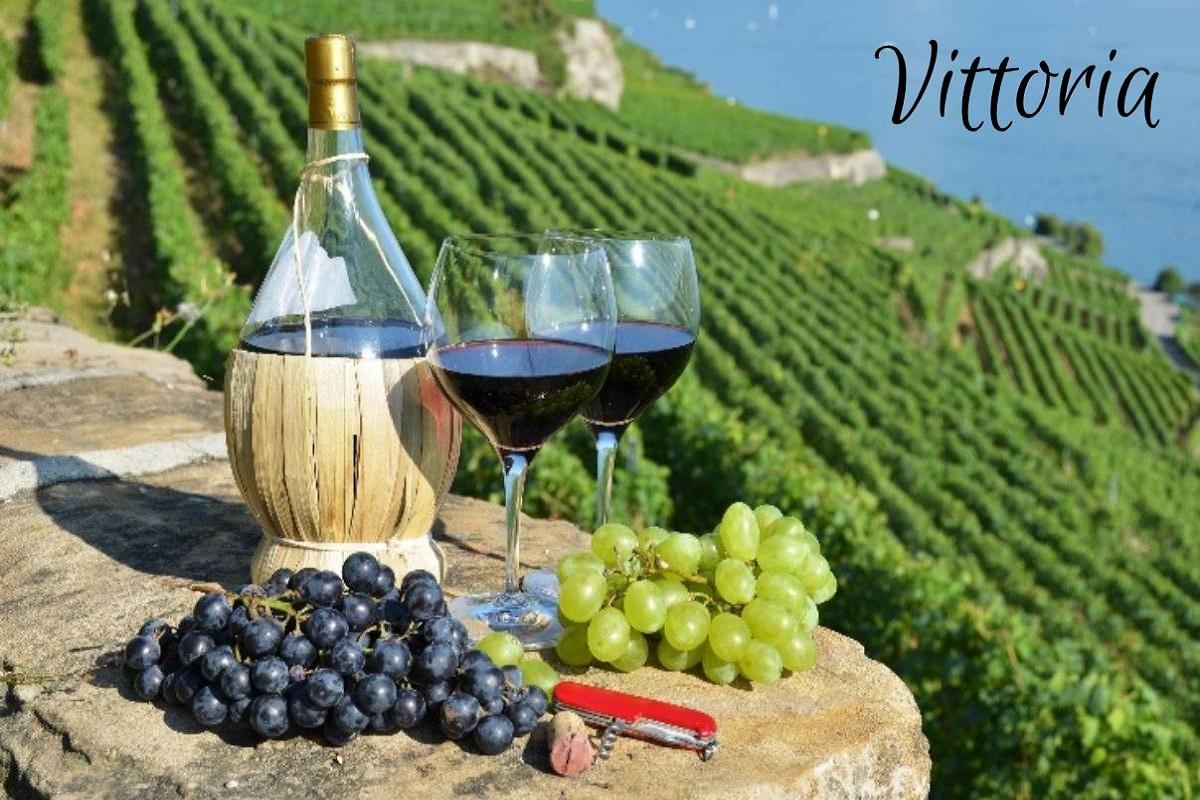 These 4 locations in Italy should be on your list of places to visit whenever you plan your next getaway to Italy. And if you can't manage all 4, because we know, that's quite ambitious, and by the time you've finished, you'll probably start to look like a glass of Pinot Grigio, aim for one. Choose your favourite from the above, and plan your trip to experience delicious cuisine and the best wine in Europe.