Places To Visit In Nepal For Adventure Lovers
Land-locked between India and the Tibet Autonomous Region of China, Nepal is a tiny country that packs a big punch for those who love adventure. Over the years, Nepal has remained the go-to destination for high-altitude mountaineers and trekkers that love to explore the rough and challenging slopes in Nepal. Home to the world's highest mountain, Mount Everest, Nepal has some of the best trekking trails in the world which includes The Everest Base Camp and Annapurna Circuit. However, Nepal isn't just about trekking and mountaineering.
The country also offers other adventure activities like whitewater rafting, thermal paragliding and mountain biking offering the adrenaline rush that most adventurers seek. If you are planning to spend holidays in Nepal, you can find the best places that can help you make the most of your adventure activities.
Walking Tour in Kathmandu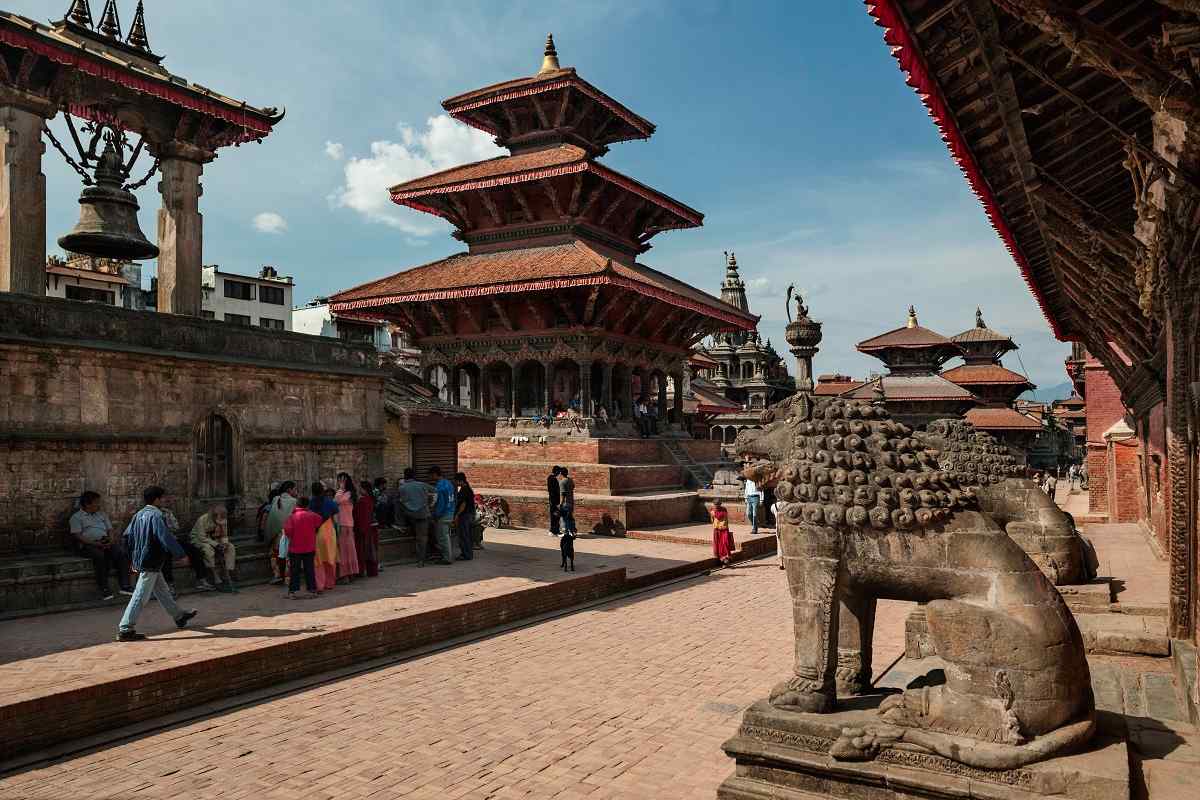 If you are not looking for extreme adventure while visiting Nepal you can start off with a light walking tour in Kathmandu, the capital city of Nepal. You can find plenty of walking tours that take you through various local attractions in Kathmandu and provide you a sneak window into the Nepalese culture and tradition. As you walk through the hustle and bustle of this ancient city you explore the colourful markets and holy shrines and temples that play a critical role in the lives of the local Nepalese people. You also get the opportunity to know more about local food scene and get more insights into these Himalayan lands.
Annapurna Circuit Trekking in Pokhara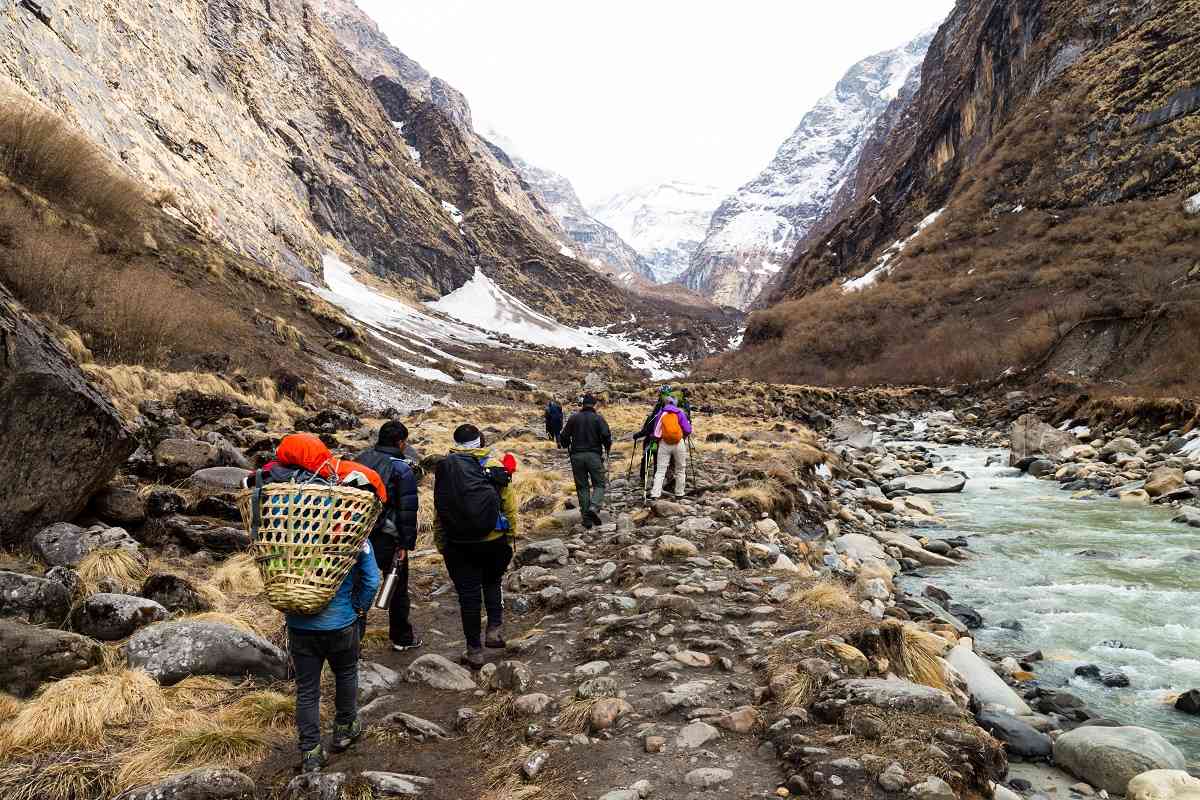 Nepal is home to some of the best trekking trails in the world and Annapurna Circuit is one of the must-try ones when you are in Nepal. When you are visiting Nepal you would want to visit Pokhara which not only provides some stunning landscapes and scenery but also would be the starting point for various trekking expeditions including the Annapurna Circuit. As you leave Pokhara you trek beside the Marsyangdi River and head towards Manang and towards the Thorung La that offers you some of the best mountain landscapes that you would experience. While you are going for some high-altitude trekking you must learn the best exercises to help you stay fit for your trek tour.
Also Read: Five Popular Treks In Nepal
Cycling in Mustang
Mustang is one of the eleven districts of Gandaki Province and is well-known for its rough and rugged terrain that offers no forgiveness. Cycling in these tough landscapes would be a great adventure. You can find various e-biking tours that offer you to pedal your way through these challenging terrains as you explore and pass spectacular mountain views including the Dhaulagiri and the Annapurnas. While you are bicycling your way through these mighty mountains you also pass through quaint Buddhist villages and meet the locals that are willing to share their stories and experiences. However, make sure that you know how to prepare for your big cycling tour and make the most of it.
River Rafting in Sun Kosi
If you are ready for some wild water sports activity like river rafting you can explore the Sun Kosi that flows through Tibet and cuts almost slant through the geography and plains of Nepal. However, what it offers along the way is an adventurous trip as you paddle your way through the rapids. The expedition generally begins at Dolalghat which is just a couple of hours drive away from Kathmandu. Sun Kosi in local language means river of gold and as you raft your way through water you can find golden beaches along its banks that give it an iridescent quality. The river rafting experience is ideal for beginners, intermediate and even expert kayakers and rafters at different points.
Jungle Safari in Chitwan National Park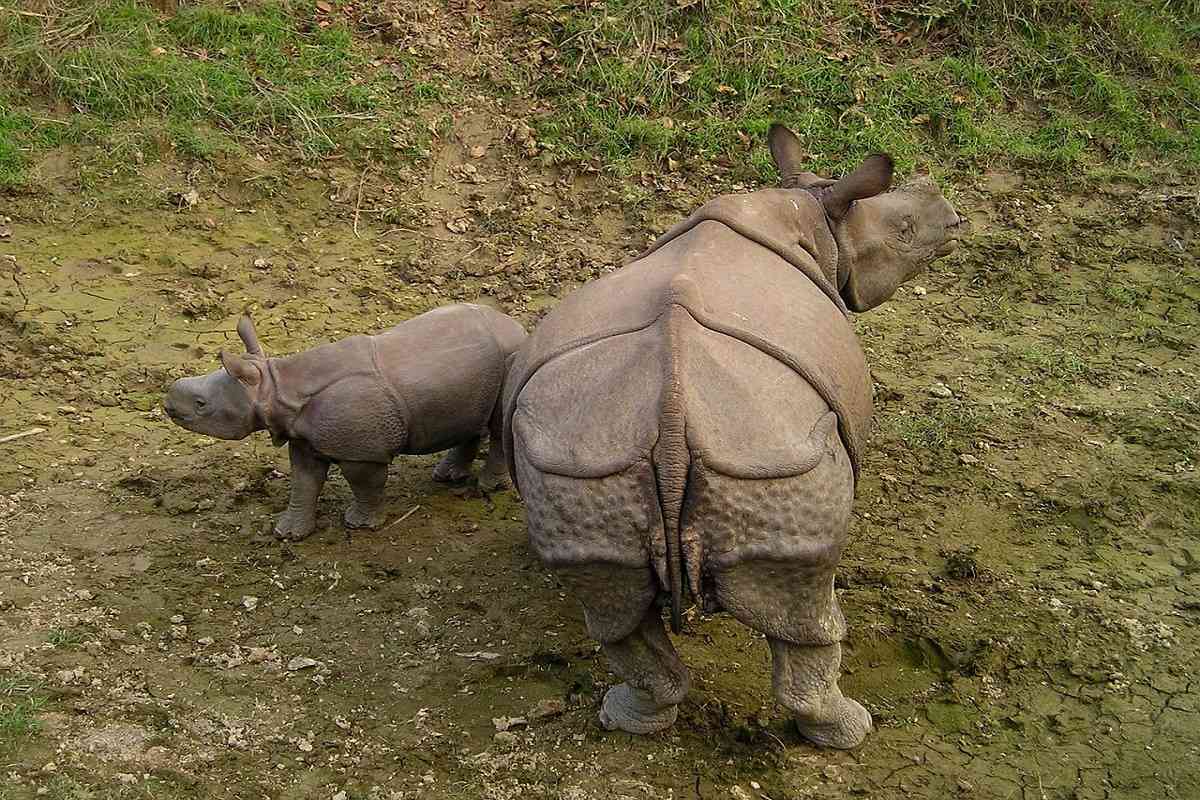 With plenty of greenery and landscape around Nepal is a perfect destination for those who want to experience wildlife up close and personal. Chitwan National Park is home to some of the most endangered species like the gharial crocodile, royal Bengal Tiger, one-horned rhino and fresh water gangetic dolphin. Plus you can also find sloth bears, elephants, deers, leopards and wild boars in this national park. Visiting this park from October would offer you clear sight and you can enjoy various close encounters with animals that live in and around the Himalayan region. You can enjoy some jeep safari while you are here and explore the local fauna and flora as well.
Bungee Jumping in Bhote Kosi River
While Bhote Kosi is a part of the Koshi River system in Nepal it provides the perfect setting for those who want to seek bungee jumping adventure. Here you can find one of the best bungee jumping experiences that allow you to jump from 160 meter high-bridge offering you the adrenaline rush you seek. With an exotic location setting, you can make a spectacular 524-feet jump allowing you to go for the best adventure in Nepal. In terms of safety, utmost precautions and safety standards are maintained while offering the best bungee jumping adventure.
Zipline in Sarangkot
Well, if 524-feet drop is not your cup of tea, you can try your hands at some adventure in Sarangkot. If you are into photography or want some excellent shots for your Instagram profile keep your phone and camera handy as Sarangkot offers spectacular views of the Manaslu, Dhaulagiri and Annapurna ranges. However, here you can also find one of the longest and steepest ziplines in the world. With a vertical drop of 600 meters and incline of 56 degrees this zipline can offer the best adventure experience you can imagine in Nepal.
Climbing the Chulu Far East
If you prefer rock climbing adventure, Nepal has plenty of locations that can help you try your skills and test your endurance levels. Climbing the Chulu Far East beyond the Annapurnas is another great adventure experience that would require some determination and guts. You can manage this climbing expedition with some trekking to help you reach northwards of Phu and cross Kang La. From here you can ascend towards Chulu Far East and that would allow you to climb some areas without being extremely technical. However, it does require some endurance and stamina to keep up with the weather and the rough challenging terrain.
Stand-Up Paddle Boarding at Phewa Lake
Formerly known as Baidam Tal, Phewa Lake or Phewa Tal is located south of Pokhara Valley and offers a great experience for those looking for a quiet stay in Nepal. However, if you are seeking adventure you can enjoy some stand-up paddle boarding activities at the Phewa Lake that allows you to find the right balance which can be challenging initially. Even if you have never tried stand-up paddle boarding before you can find some qualified guides to help you learn the process with half-day sessions.