Diwali Festival in India
It is to be known that at present, the whole of India is bathed in the light of Diwali, which is seen by people all over the world making their presence in different parts of the country. Diwali is one of the biggest festivals and has great importance in India both socially and religiously.
There are many beliefs behind celebrating Diwali or Deepavali in India. Let me tell you the importance of Diwali, and here you will find the guide to the Diwali festival in India.
About Diwali Festival?
Diwali or Deepavali means "Festival of Lights" celebrates four to five day long by Hindus, Sikhs, and Jains around the world. While the return of Lord Shri Ram and wife Sita to Ayodhya, people welcomed with diyas. The night of Amavasya also became illuminating. The light of knowledge began to spread by eliminating the darkness of ignorance.
There is no festival more than Diwali for the desire for happiness and prosperity. Hence Lakshmi is also worshipped on this occasion. This symbolizes the victory of good over evil and brightness over darkness. It is one of the biggest festivals in India as it brings many festivals together like Deepdan, Dhanteras, Govardhan Puja, Bhai Duj, etc.
Diwali Festival Dates
Based on the Hindu calendar and depending on the cycle of the moon, the festival takes place in October or November. In 2020, the five-day festival starts with Dhanteras (November 12) to Bhai Duj (November 16). The main Diwali celebrations will be on the third day (November 14).
How Diwali is Celebrated?
First Day:
Actual Diwali starts with Dhanteras. Homes are wiped clean, and people buy gold and kitchen utensils on this day to welcome Goddess Lakshmi.
Second Day:
The second day referred to as Naraka Chaturdasi in South and Choti Diwali in north India. On this day, people start bursting crackers as Lord Krishna, and Goddess Kali destroyed the devil Narakasura and secure 16,000 princesses.
Third-Day:
The third day is the main day as lots of diyas (clay lamps) lit in the houses. Families gather and carry out Lakshmi Puja, provide each different gifts and sweets. On the streets at night fireworks will be set off.
Fourth Day:
On this day Govardhan Puja which celebrates in north India, to celebrate Lord Krishna's defeat of Indra. The victory of Lord Vishnu over king Bali which refers as Bali Pratipada in Maharashtra, Karnataka and Tamil Nadu.
Fifth Day:
On this last day, Bhai Duj which celebrates among brothers and sisters. Here they get together and share the food to tribute the bond between them.
Diwali Celebration in India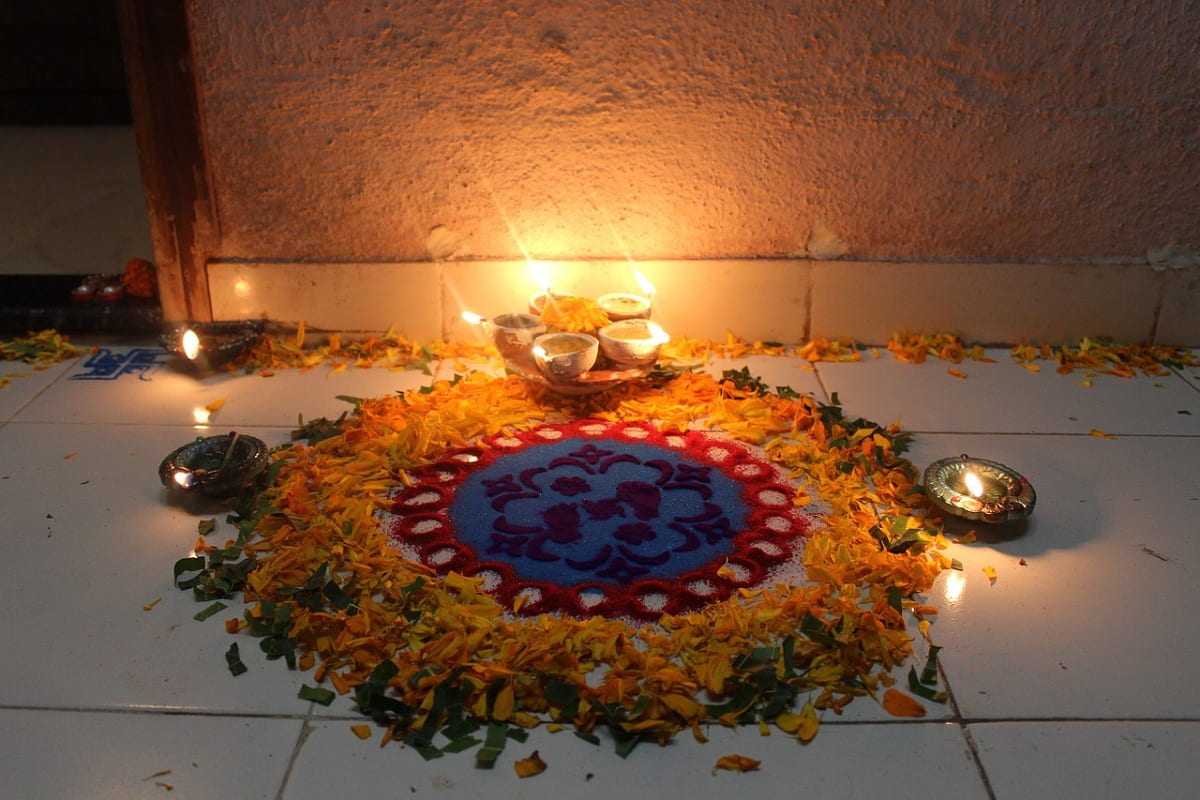 India, a huge country with parts of Bangladesh and Pakistan separated from it. The part left now refers with the name Hindustan. The tradition of celebrating Diwali is different in the states of India. If we divide India in 6 directions, then one will be West India, second Eastern India, Third North India, Fourth South India, Fifth Central India, and the Northeast States, i.e. the states situated between East and North.
Eastern and Northeast India
The states of West Bengal, Odisha, Bihar, and Jharkhand in eastern India whereas the states of Assam, Manipur, Nagaland, Meghalaya, Tripura, Arunachal, Sikkim, and Mizoram in Northeast India.
Western India
Gujarat, Maharashtra, Goa, Dadra and Nagar Haveli and Daman and Diu in Western India.
Diwali in North India
Jammu and Kashmir, Himachal Pradesh, Uttarakhand, Haryana, Punjab, Rajasthan, Delhi, and Uttar Pradesh in North India.
South India
Andhra Pradesh, Telangana, Karnataka, Kerala, Tamil Nadu, Puducherry, Lakshadweep and Andaman, and the Nicobar Islands in South India.
Diwali Celebration around the World
Apart from India, Diwali festival celebration in other countries too has large importance where Hindu people reside:
Nepal, Malaysia, Singapore, Sri Lanka, Australia, United States, United Kingdom, New Zealand, Fiji, Mauritius, Reunion.
What Rituals are Performed?
The ritual and method vary by region. The major rituals are the prayers that offer to Goddess Lakshmi and Lord Ganesh to remove the obstacles. Especially on Diwali Goddess Lakshmi will visit every home, bringing prosperity and peace. People clean the idol with milk and water, offer flowers, sweets, and coconut to receive blessings.
A few days before Diwali arrives, people start cleaning their houses and shops. On the day of Diwali, people visit each other's houses, eat sweets and also give good gifts.
What to Expect During the Festival
Since Diwali is a family festival, the lighting fixtures makes it very heat and atmospheric event with a lot of pleasure and happiness. Plenty of loud noise from the firecrackers will be going off on the streets. The air additionally turns into full of smoke from the firecrackers, which could add to respiration problems.
Food Delights of Diwali Across India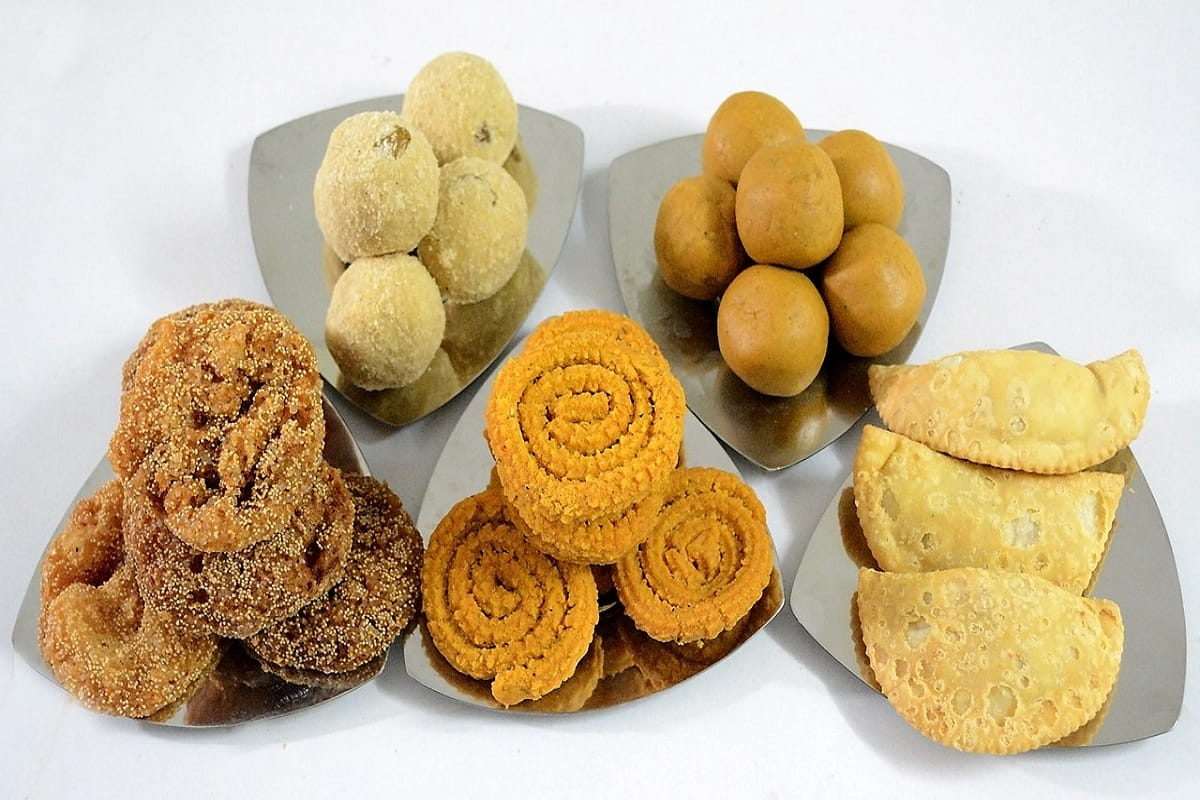 When it comes to food on Diwali, it plays an important role during this festival. A lot of people think about sweets as they share between families and friends. In India, each state has its manner of making Diwali sweets.
Gulab Jamun – Brownish red sweet made during Diwali festival, especially in North India. Diwali celebration will be incomplete without it
Soan Papdi – Another flaky sweet garnished with pistachio made during Diwali in North India
Samosa – Another snack made during Diwali or on any other festival
Malupa – Pancake sweet dipped in sugar syrup made during Diwali especially in Bihar, Jharkhand, Maharashtra, and Uttarakhand
Kaju Barfi – Sugar combined with thickened milk, mild spices, and cashew nuts
Murukku – A deep-fried spicy snack made of lentils and rice flour made during Diwali especially in South India
Safety Information (Essential tips to make the most of Diwali)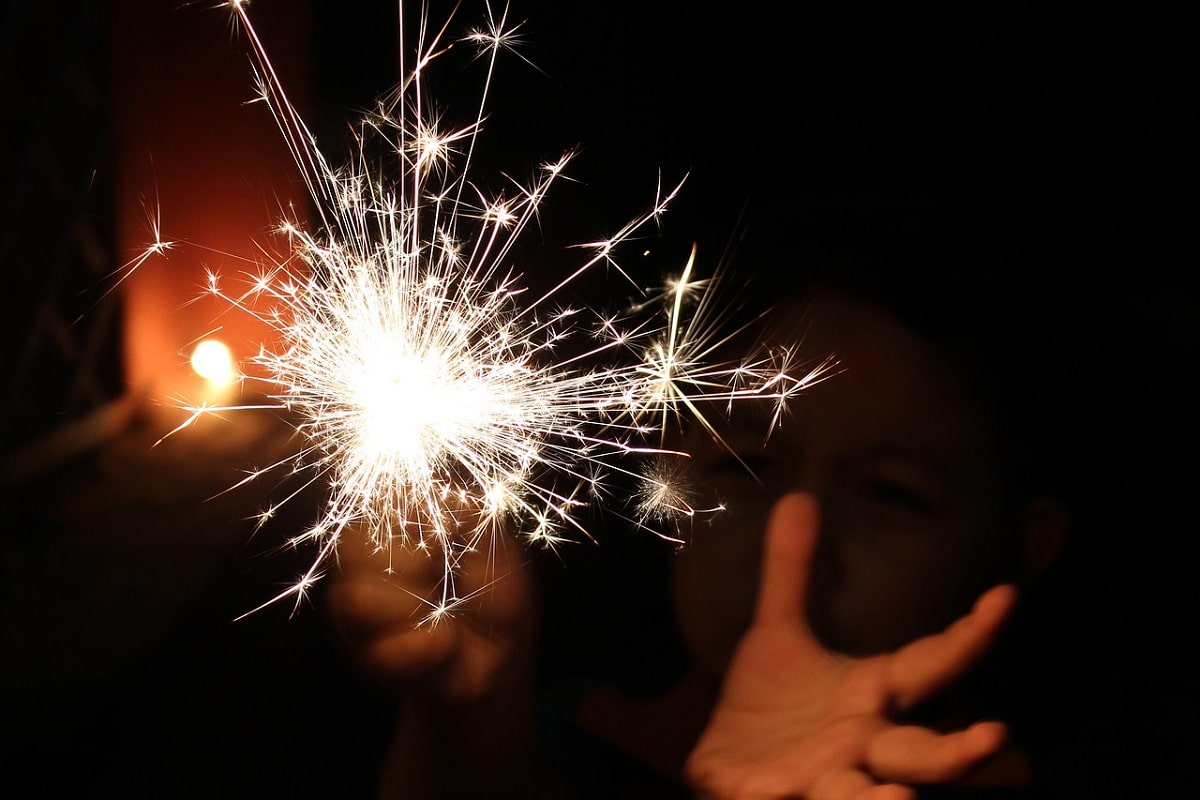 Wearing cotton clothes is one of the essential tips to make the most of Diwali.
Since ears are the sensitive part protect them with earplugs during Diwali.
Keeping a fire extinguisher and first aid kit makes the most of Diwali.
Don't let kids burn firecrackers alone
Don't burn firecrackers in closed areas.