Tips for what to do next if vacation cancelled
Things are uncertain for many of us right now, with the COVID-19 outbreak changing school, work, vacation plans and essentially upending the way we live daily. To keep the public secure, states and countries worldwide have implemented serious stay-at-home restrictions and travel advisories. As we roll into the spring months and summer quickly approaches, many of us deal with cancelled vacation plans and a sense of disappointment, but there are plenty of activities you can do to keep yourself entertained and begin making arrangements for rescheduled trips. The most important thing to keep in mind right now is that we're all in this together, and we'll be able to see our friends, embrace our grandparents and travel on our next great adventure again soon. In the meantime, here are some hints for what to do if you're dealing with a cancelled vacation.
Research Cancellation Policies
Okay, so your trip got cancelled. Your first thought is probably wondering how to get your money back for all the accommodations you spent months planning. These policies are changing daily as travel companies, hotels, and airlines try to find a way to keep their business afloat when travel is strongly discouraged except for essential reasons. Check with your airline or hotel directly to find out their procedure for refunding or providing vouchers to those with cancelled trips. If you are hired through a service like Expedia or CheapOair, you may need to reach out to both the company and the airline or hotel you booked through their service. 
Of course, getting a refund on your family vacation to Charleston, SC, or your honeymoon to the Caribbean seems important right now, but you may want to consider accepting a voucher if there was a lot of intricate planning involved. It can be more difficult to cancel and rebook all of your accommodations than it would be to simply cash in a voucher for the trip that you already planned. Although we might not be able to start rescheduling those trips just yet, it can provide us with something to look forward to in the future. 
Although many of us are dealing with cancellations due to coronavirus right now, there are plenty of other reasons for a planned vacation to be cancelled. It's always a good idea to look into cancellation and refund policies before booking a trip. Buying travel insurance can sometimes help recover your money for cancelled trips, but be careful to read the terms of the agreement because many occurrences still aren't covered with this type of insurance. 
Stay on Top of Travel News
If you're hoping to rebook a cancelled trip, or you're trying to determine if you should pre-cancel an upcoming summer getaway, it's important to stay tuned to the travel advisories. As of March 31, 2020, the CDC's Global travel advisory was listed as level 4: Do Not Travel, the highest level, but as the curve begins to flatten and few cases are reported, the travel restrictions will begin to be lifted. Keep an eye on these advisories so that you can be well-informed about when it is safe to travel again. It may be tempting to start replanning your cancelled trip right away, but there is a lot of uncertainty surrounding how things will play out over the next few months. Staying in the know about what experts are saying in terms of travel safety is essential to helping you determine the best time to reschedule.
Find Destinations Near You
To help scratch that travel bug itch, you can try to find a place in your local area where you can safely explore while also practicing social distancing. Of course, there is a bit of risk that comes with heading out to a public place. This is something that you should evaluate beforehand, but many areas of interest, including parks and public monuments, are clear of the usual crowds, so you can play tourist in your own town and get some fresh air with the right safety precautions. If you live in Charleston, SC, or similar areas of the country known for a mild climate and abundance of outdoor activities, there are some local areas that may be worth exploring such as the Angel Oak Tree on Johns Island.
Take Advantage of Virtual Vacations
Many places from boutique hotels to National Parks have been pulling together virtual vacation options that allow people to view some of these destinations and sites from the comfort of their own home. Of course, viewing them through VR (virtual reality) or 360 photographs isn't the same as being there in person, but it's still a cool experience nonetheless to witness some of these places up close. New technology makes it easy to use AR (augmented reality) and VR apps that make it truly feel like you are engaged in the surroundings. If you're going to be stuck in the house anyway, why not take a little mini adventure somewhere you've always dreamed of going.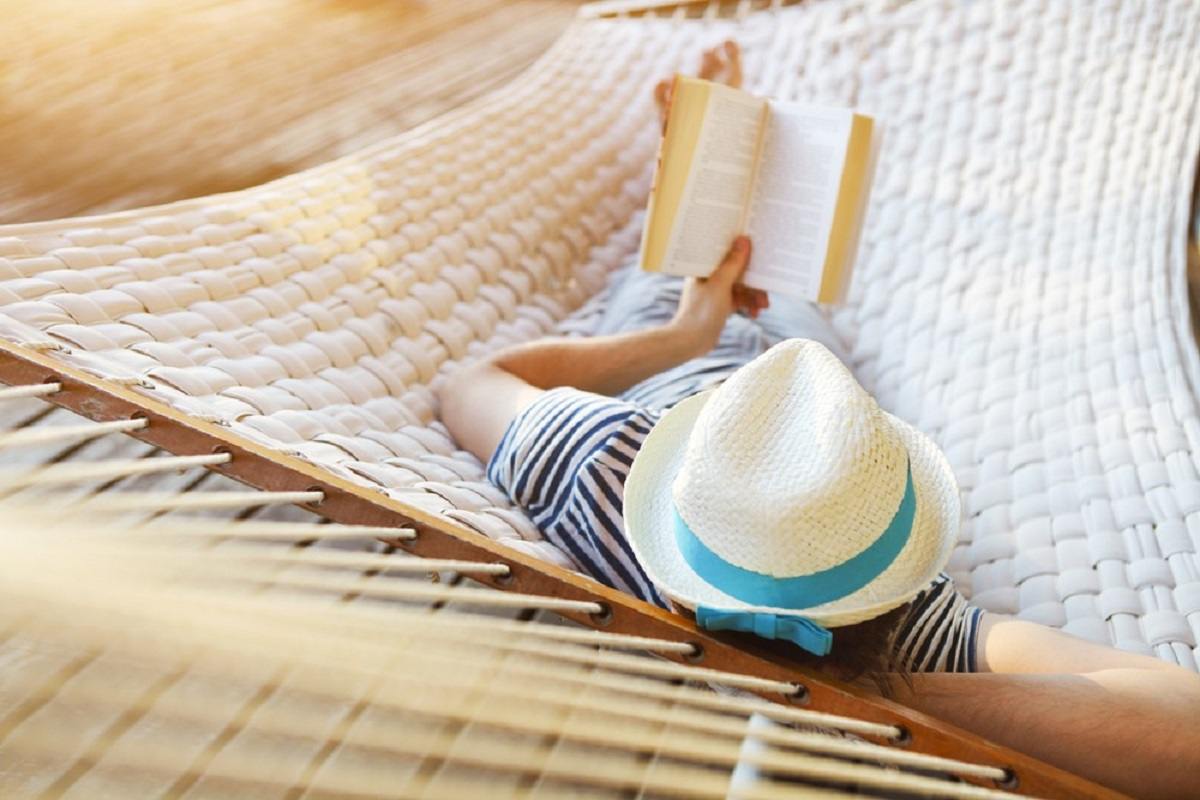 Delve into Some Travel Reading
Reading a great story is one of the best ways to take a mental vacation. When you find a writer or a novel that you really love, it's easy to get absolutely immersed in the world the author has created. Do some research on popular travel books and set aside some time for reading every day to help quench your thirst for travel. You can even pick up books on places you'd like to travel in the future and start planning your next great escape.
Turn Your Cancelled Vacation into a Fun Staycation
It's always unpleasant to have to cancel a trip, especially one you've been planning for a while, but there are plenty of ways to enjoy your time at home right now while you dream about your getaway. First, be assured to check with your airline, car rental and accommodation companies to figure out their cancellation policy and choose the option that will work best for you. Then, kick back and enjoy your staycation by embarking on a virtual vacation or planning a future trip to Charleston, SC, to explore the coast or head somewhere grand like Machu Picchu and walk amongst the ancient ruins of the Incas. Vacationing from your very own home can be a thrilling new experience that keeps you and the world safe.