Delhi is "the heart" of India. Delhi is a city that is a living example of the country's rich past and flourishing present. It is a place that not only touches your heart but also increases your heartbeat. If you love history and always have an eagerness to know about stories related to antiquity and pondering where to get such a prodigious experience. Then read this article, pack your bag and move ahead towards the city that enriches with ethnic mosaic, diverse cuisine, art and crafts, and heritage. Each wall of monuments and stones planted in them narrate a story of its era. There are many historical places in Delhi. I have made a list of Top 10 Historical Places to visit in Delhi to save your time. Let's traverse these Historical Places.
#1. Red Fort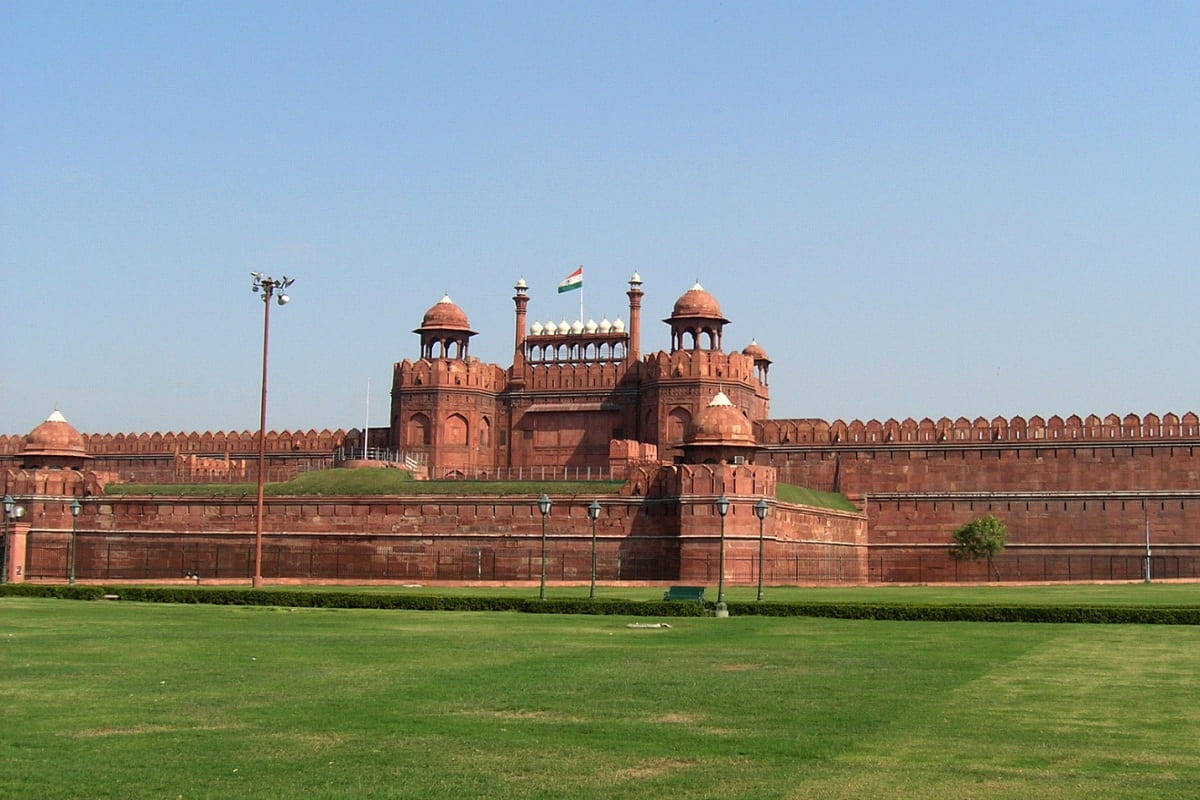 Red fort or Lal killa is the leading and well-liked tourist attraction site. Did you know how many people visited the red fort in 2018-19? No idea! Let me bring it in your notice that approx. 3.6 million people had seen Red fort in 2018-19.  Shah Jahan built the Red fort in 1639.  Ustad Hamid and Ustad Ahmed were the well-known architects who constructed this spectacular monument. It took ten years to build this Red fort. The original name of Red Fort was "Qila-e-Mubarak". Shah Jahan built the red fort when he decided to shift from Agra to Delhi. It is the largest monument in Delhi (Old Delhi) that built with red stones. Whenever you visit Red fort, it will take you to the Mughal Emperors times. Red Fort is the witness of many events of the past. It recognized as a UNESCO world heritage site in 2007.
#2. India Gate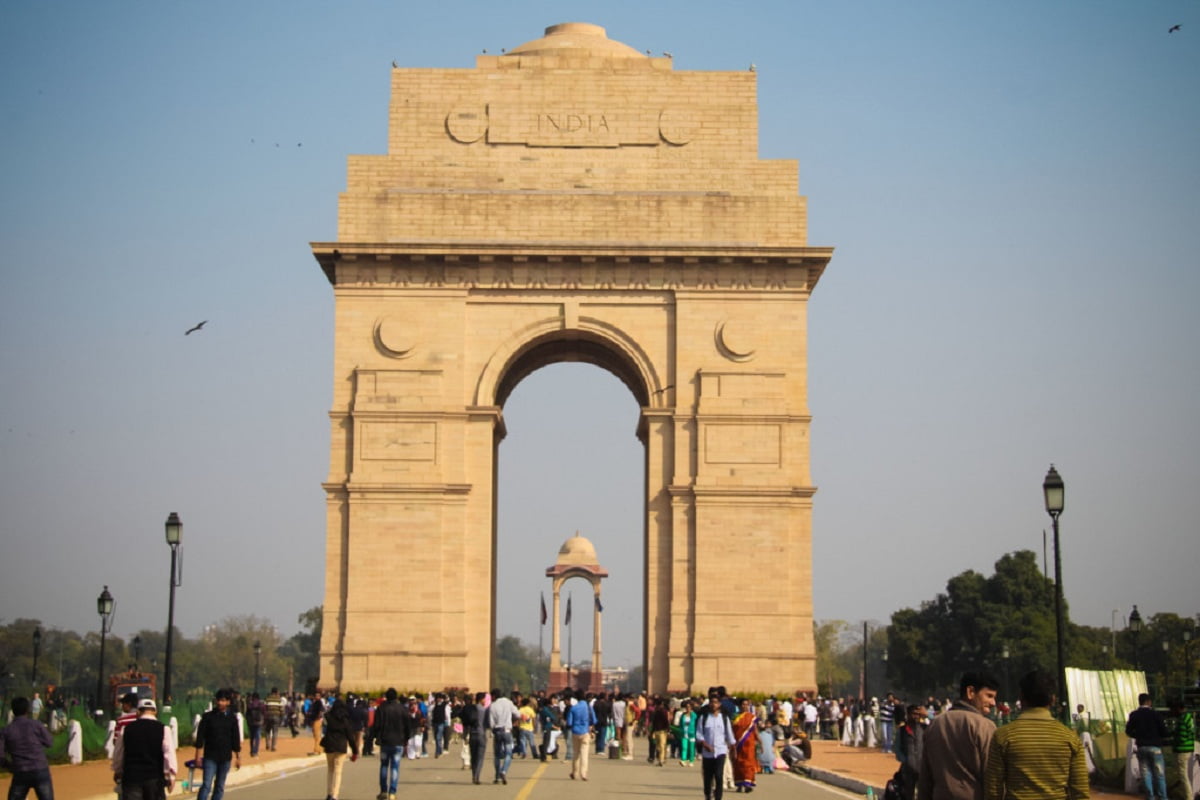 India Gate, which was initially known as All-India War Memorial, is situated at the centre of New Delhi, Rajpath area. All-India War Memorial built to pay tribute to all those 80,000 soldiers who sacrifice their lives during World War I. Its total height is 42m. It was designed and constructed by the architect Edwin Lutyens. Its design resembles "Arc-de-Triomphe" in Paris. The construction of the India gate completed in the same year when Delhi promulgated as a capital of India, i.e. 1931. When India got independence, another small memorial "Amar Jawan Jyoti" added to the All-India War Memorial in the remembrance of those soldiers who lost their lives in 1971.
The best time to visit the India gate is February to April and August to November. It is the best place to chill out with friends and family and guess what, entry is free.
#3. Humayun's Tomb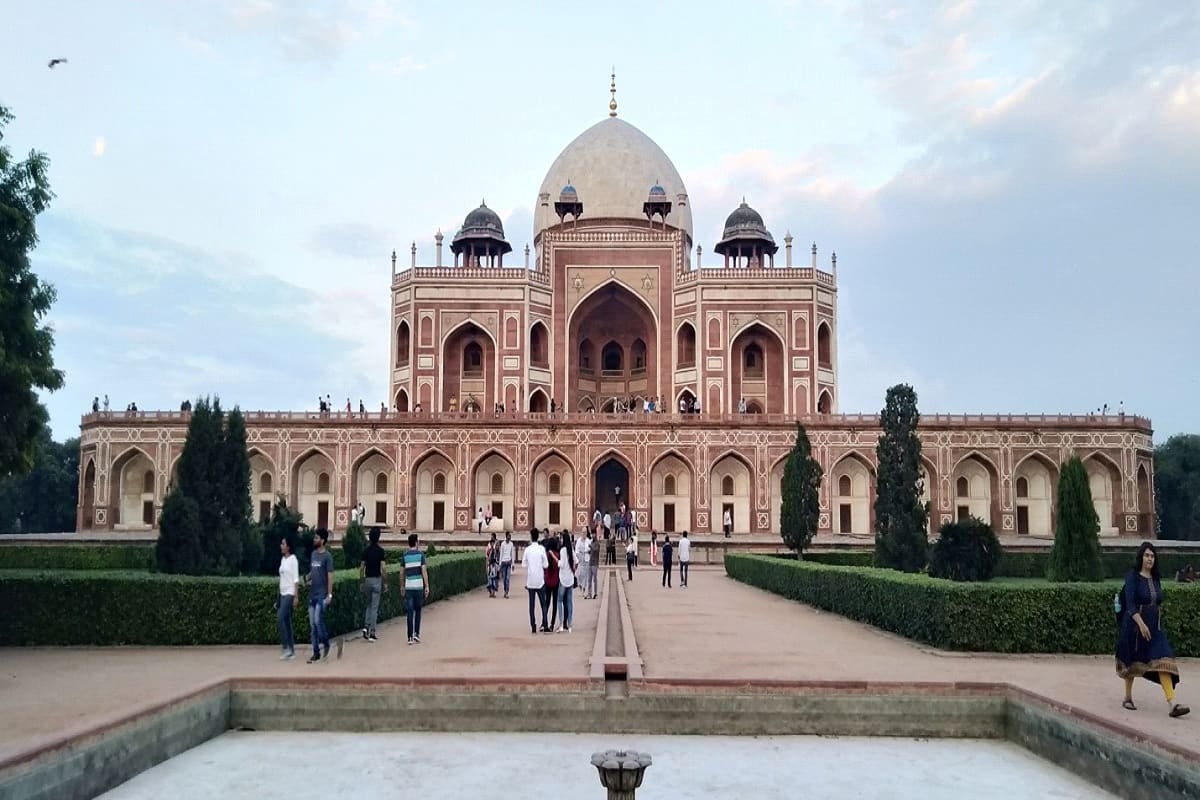 Humayun's Tomb situated in Nizamuddin, New Delhi. It is the Tomb of the Mughal emperor Humayun. Humayun's Tomb is the first significant example of Mughal architecture in India. Nine years after the death of Humayun, Bega Begam, his widow has built this breathtaking garden tomb in 1565. And the red sandstone is used in this astounding Humayun's Tomb. In 1993, it publicized as a UNESCO World Heritage Site. Any plans in the next few days to visit Humayun's Tomb but no idea about the entry fee. No worries Amico! The entry fees for Indian, SAARC and BIMSTEC members are Rs. 35, and for foreigners are Rs. 350.
#4. Agrasen Ki Baoli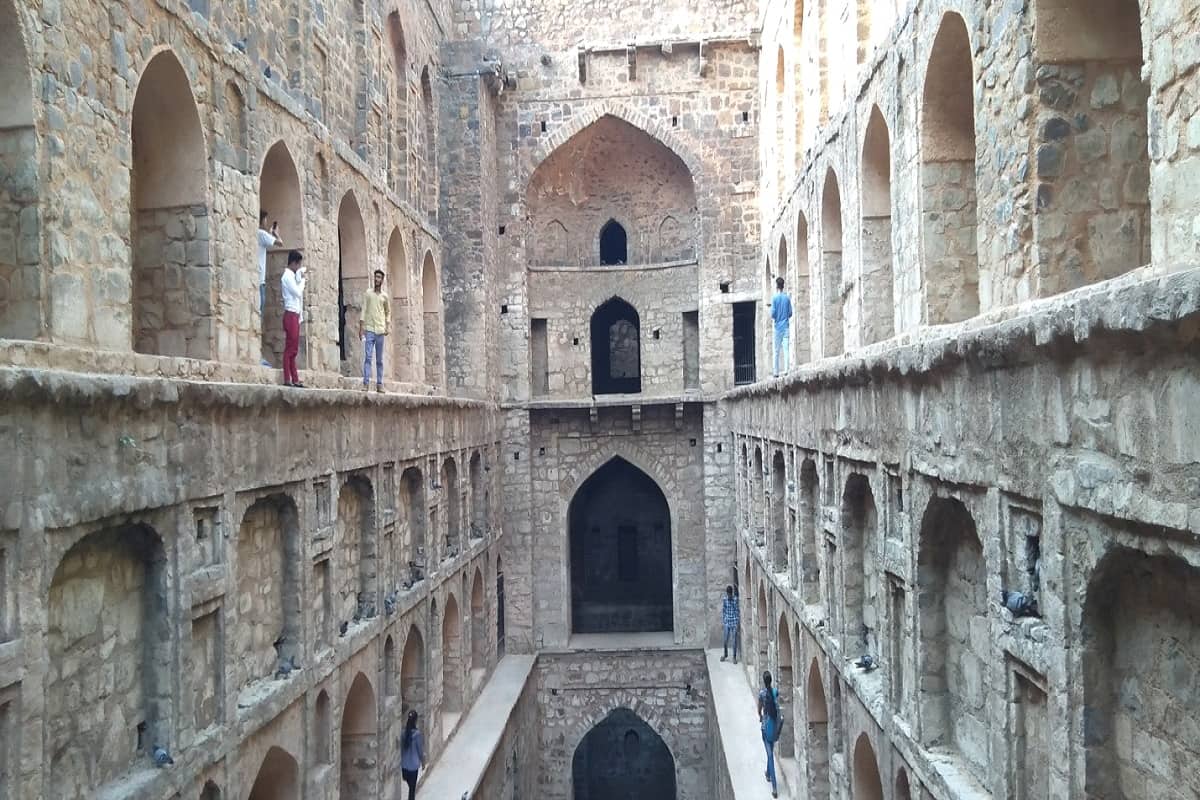 Agrasen Ki Baoli that is also known as Ugrasen ki Baoli is the most popular tourist attraction. It becomes lionize after the shooting of PK movie. Agrasen Ki Baoli located near Diwanchand Imaging Centre, New Delhi.  It believed that King Agrasen Ugrasen ki Baoli in the 14th century. The spellbound beauty of its architecture always attracts people. It has a total of 108 steps.
Ugrasen ki Baoli is known as the top haunted destination in India. Many people heard strange noises there. I'm not sure how much truth is it. The visiting time is 9 AM-5 PM, and entry is free.
#5. Bada Gumbad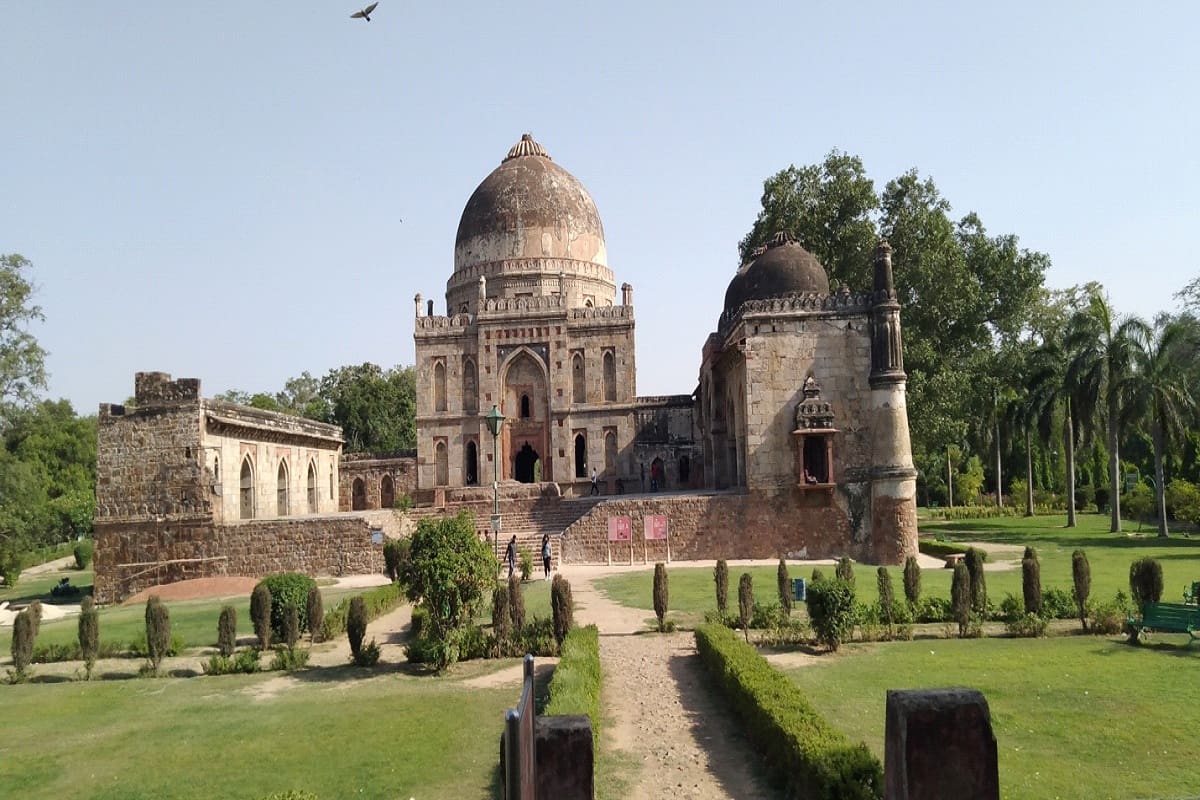 Bada Gumbad means giant dome. This ancient monument located in Lodhi Gardens, New Delhi. It built-in 1490CE during the Lodhi period. It is "U" in shape. Bada Gumbad is on the southern side, the mosque where Friday prayers take place is on the western side, and "mehman khana" of Sikandar Lodhi is the eastern side. Believe me! It is the best historic place to visit in Delhi. The visiting timing of Bada Gumbad is 6 AM to 7:30 PM on all days and entry is free.
Shah Jahan built Delhi Gate in 1638, and it is also known as Shahjahanabad. It is the entry gate of Daryaganj. Also, it connects Old Delhi with New Delhi. This gate mainly used to go for praying to Jama Masjid by Mughal emperors. Delhi gate sustained by the Archaeological Survey of India (ASI). It is open 24 hours and entry is free.
#6. Feroz Shah Kotla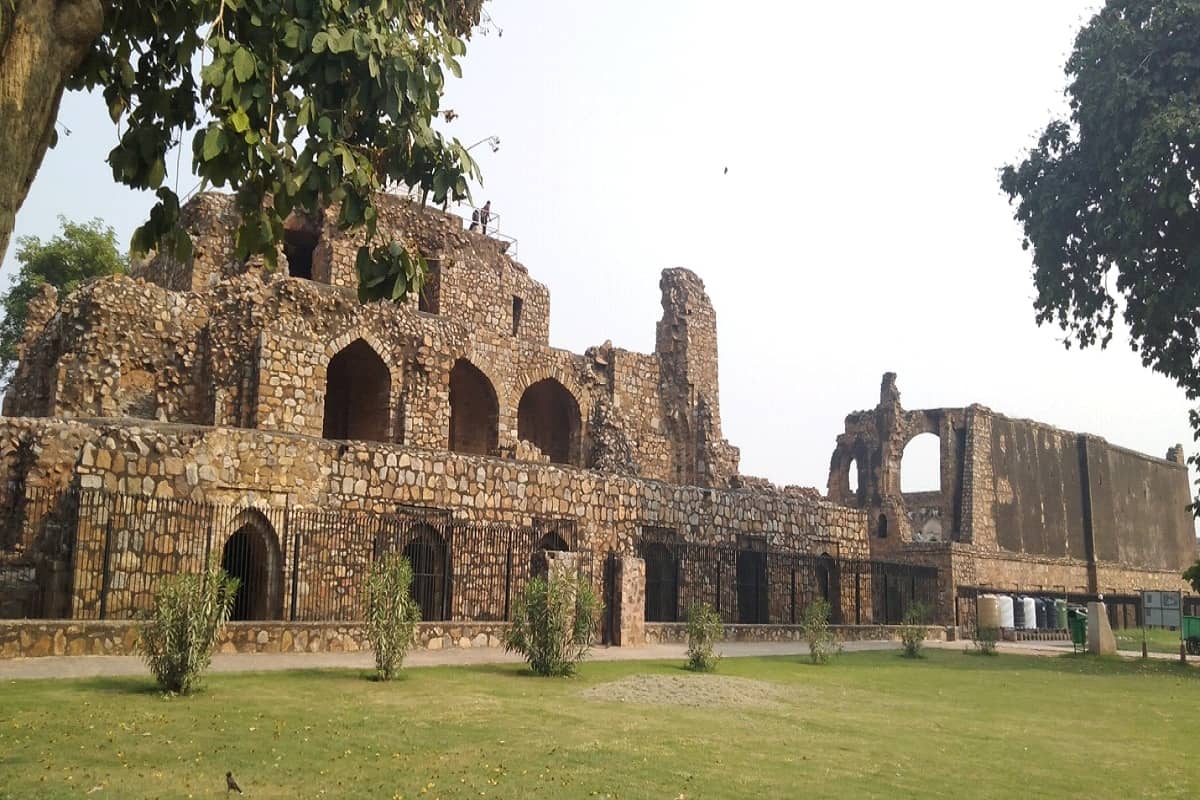 Sultan Feroz Shah Tughlaq constructed this fort in 1354, and it also believed that this fort was built by Mughals on the side of the Yamuna River to resolve the problem of water shortage in their capital Tughlakabad. They had decided to move from Tughlakabad to Firozabad. It located in Raj Ghat, New Delhi. To enhance the grandeur of Feroz Shah Kotla Fort, it also has other structures such as the Jama Masjid and a Baodi (stepwell).
You can visit this historic place in between 10:00 AM – 7:00. Also, entry fees for Indians and SAARC members are Rs. 25 and 100 for everyone else.
#7. Jahaz Mahal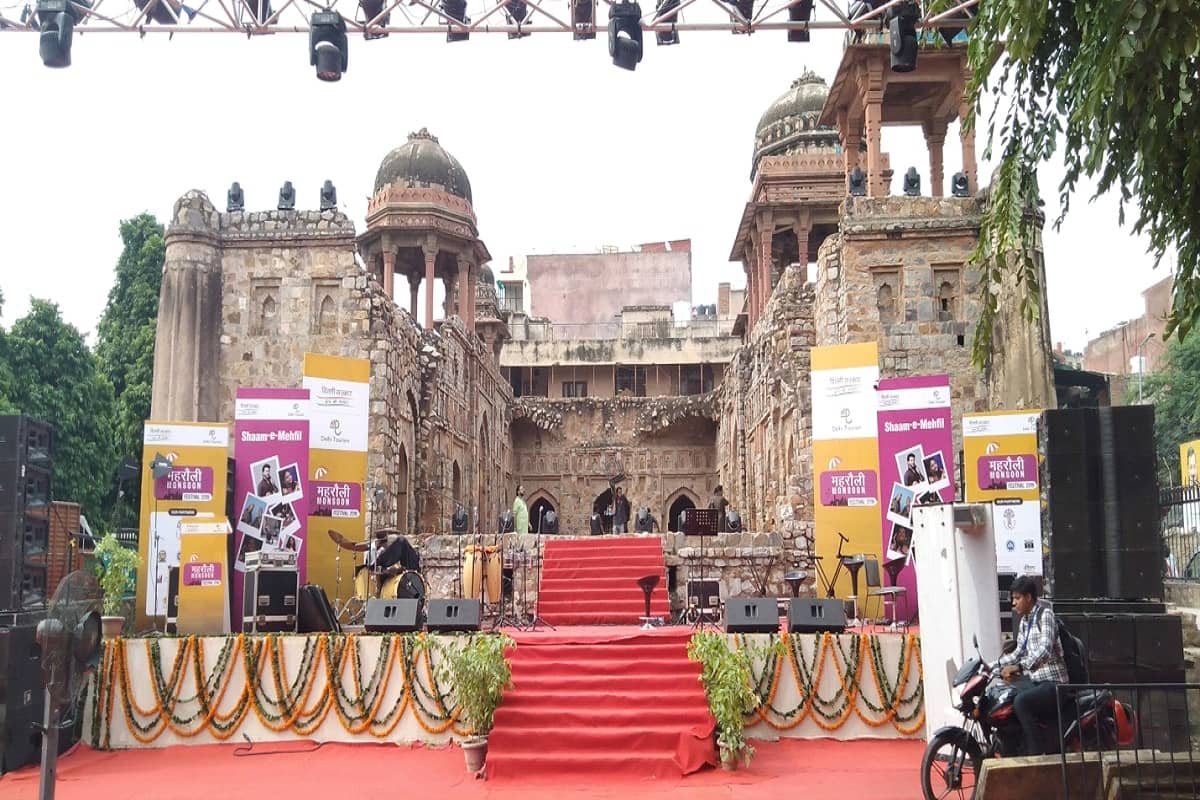 The enthralling beauty of Jahaz Mahal left the tourists open mouth.  In Urdu, Jahaz Mahal means Ship Palace. You might be surprised why the mahal is called Jahaz Mahal. It is built next to Hauz-i-Shamsi in Mehrauli and looks like an alluring ship floating on the top of the lake. Jahaz Mahal has created to provide shelter to travellers so they can relax there.  It has constructed so beautifully. For Delhiites, it is a must-visit place. Its entry is free, and timing is 6:00 AM – 7:00 PM every day.
#8. Jantar Mantar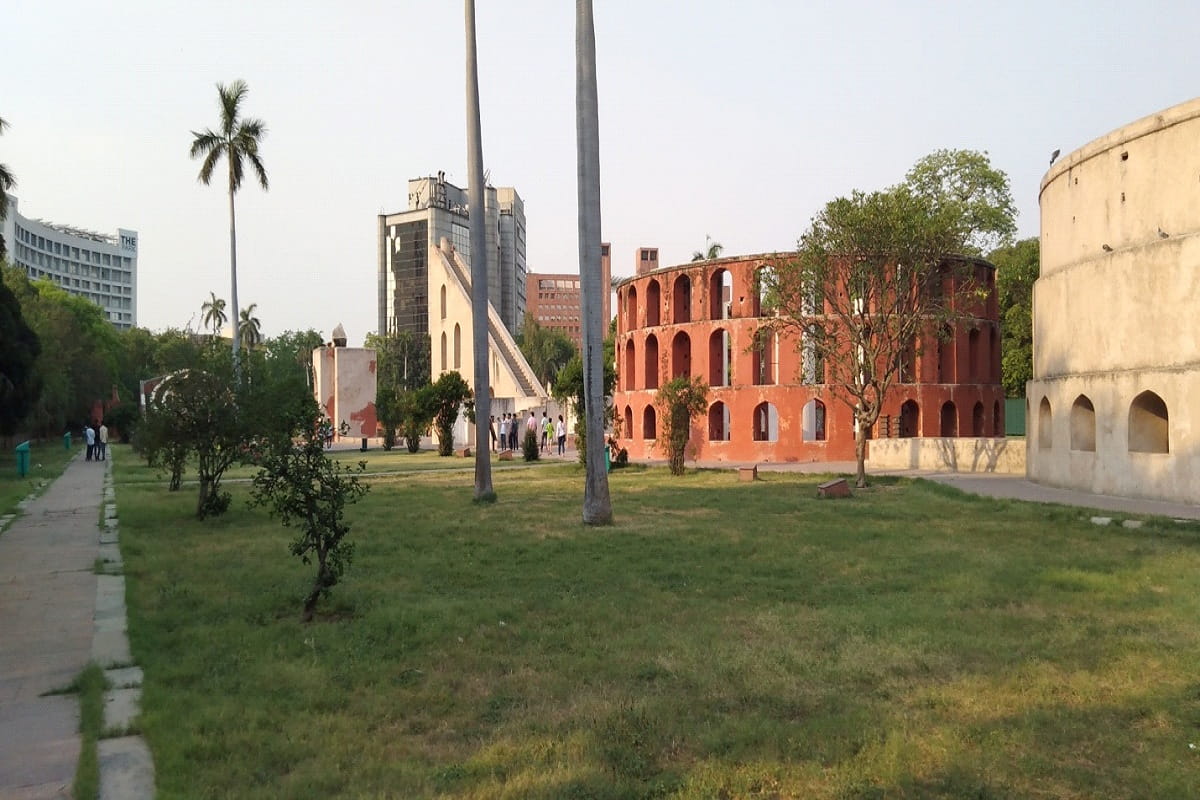 Maharaja Jai Singh II of Jaipur built Jantar Mantar in 1724. It has a collection of 13 architectural astronomy instruments. The instruments at Jantar Mantar are captivating for their inventiveness. Due to the giant-sized buildings round, it isn't easy to get the correct result of observations. This astronomical wonder located in the heart of Delhi. Jantar Mantar is an example of magnificent architecture. That is why it comes under top 10 historical places to visit in Delhi. It is open for all days and timing is 9 AM – 5 PM. For Indians, the entry fee is rs.25 and for foreigners Rs. 100.
#9. Jama Masjid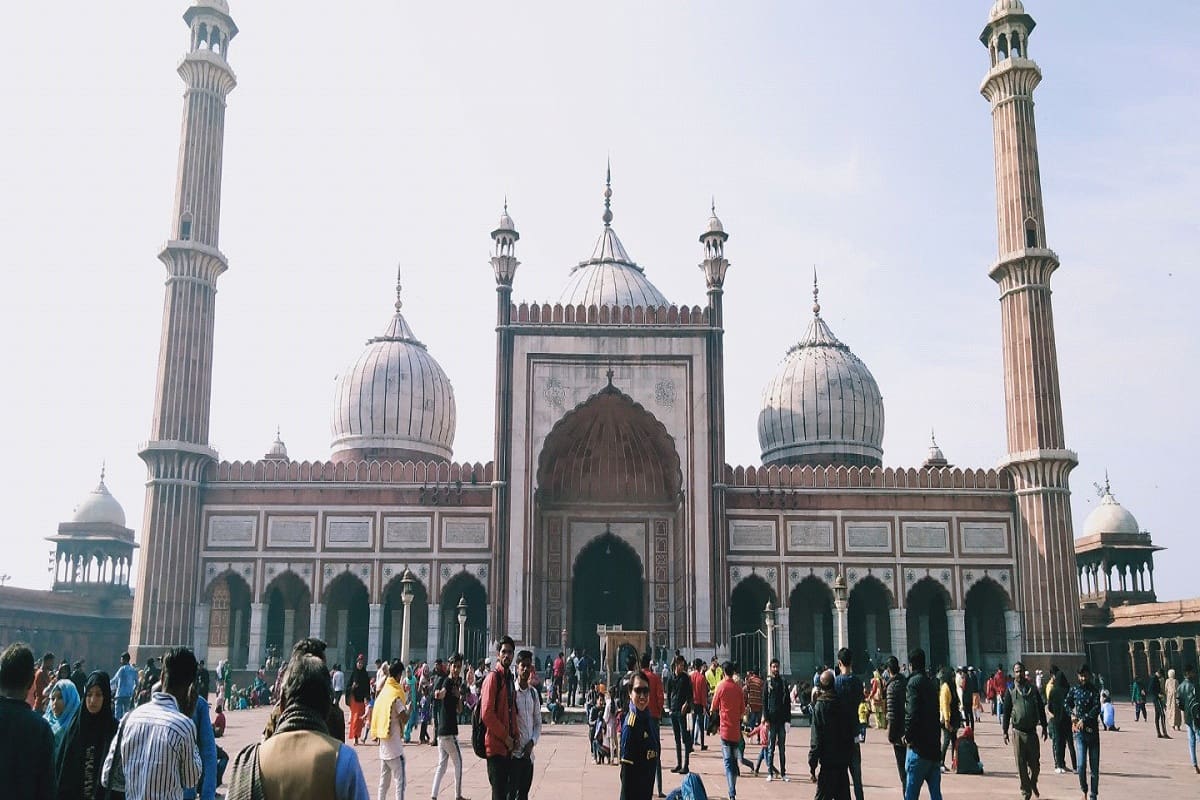 Jama Masjid referred to as the largest mosque in India. The Mughal emperor, Shah Jahan has built this superlative mosque between 1650 and 1656. Jama Masjid has three big gates, four towers, and two 40 m-high minarets. Shah Jahan used red sandstone and white marble as a construction material. Its courtyard can accommodate 2500 devotees. Without any doubt, you can add it to a list of historical places to visit in Delhi.
#10. Jamali Kamali Mosque and Tomb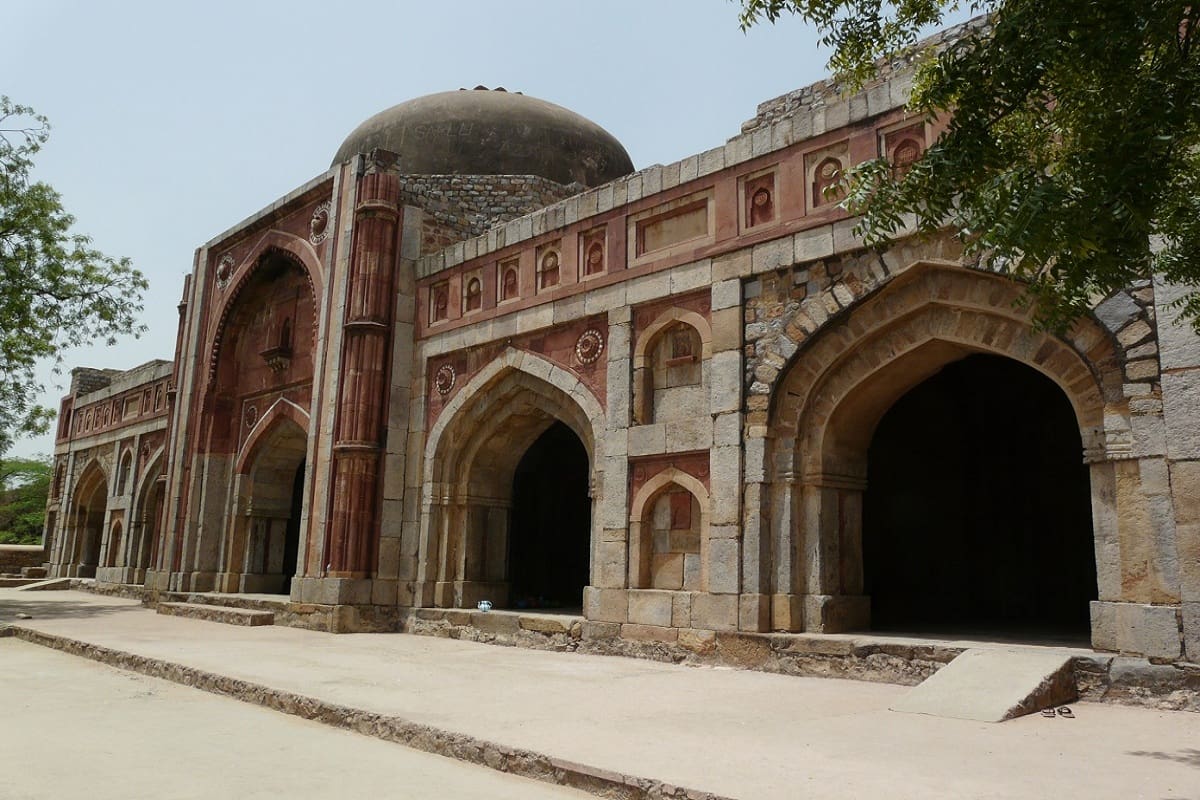 Located in the Archaeological Survey of India Park in Mehrauli, Jamali Kamali Mosque and Tomb is another ancient structure in the vicinity of Delhi. This unusual mosque and mausoleum from the section of history named after two people for whom it was built, namely Sheikh Jamali and Kamali. Jamali and Kamali were Sufi saints. Jamali Kamali Mosque and Tomb constructed with red sandstone. Did you know that Jamali Kamali Mosque and Tomb is also known as a haunted destination?  The Tomb is open all days of the week 10:00 AM – 6:00 PM and no entry fees.
All the history lovers must visit these historical places in Delhi. And I'm sure after visiting these places; you will not forget them.  Take your time out from your busy schedule, pack your bag, book your ticket, and once again read the closed chapters of the history.