Hidden Treasures In The US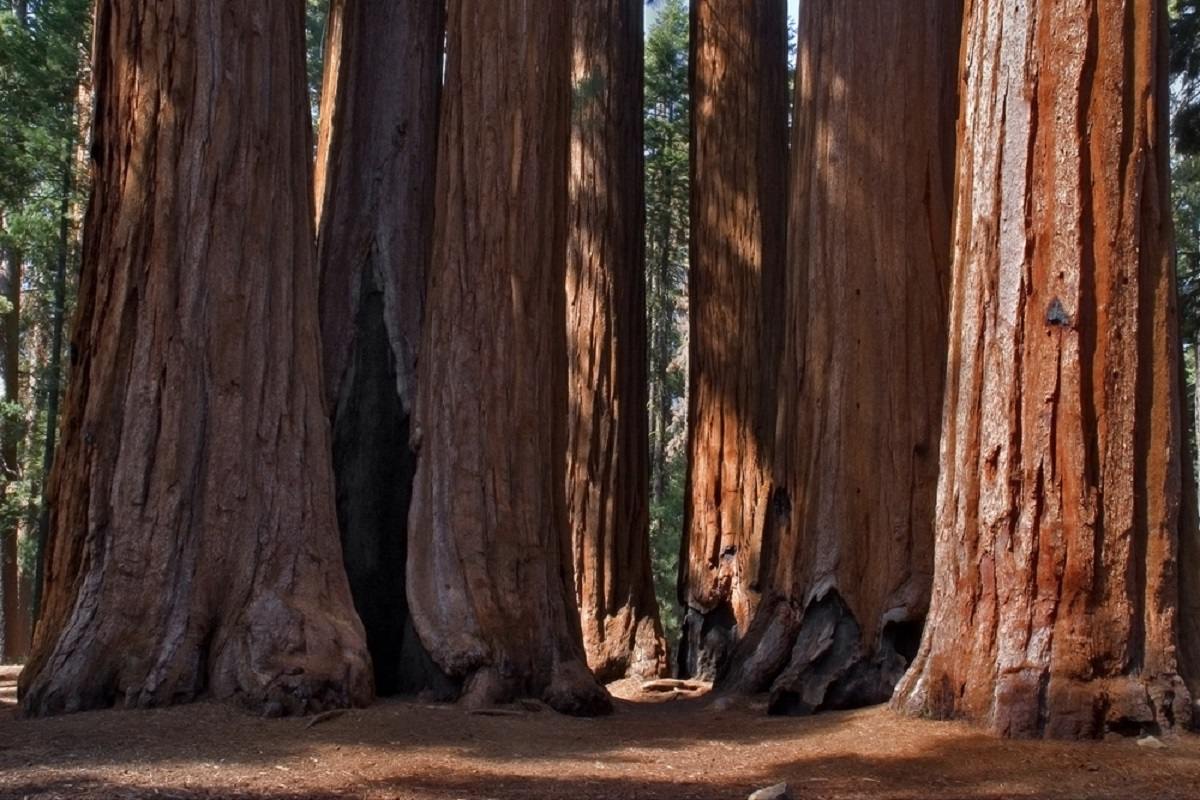 Source: Kavram/Shutterstock.com
This beautiful country is filled with incredible landscapes, from craggy coastlines to barren colorful deserts. There are so many it could fill a lifetime to see them all! So what are you waiting for? Grab your DSLR and your camera hard case and pack a lunch in your personal cooler – it's time for a once-in-a-lifetime adventure! Here are 10 must-see hidden treasures in the U.S.
#1. San Gabriel Mountains, California
Starting west in California, seek out the San Gabriel Mountain range – one of our country's greatest, must-see hidden treasures. Made up of 346,000 acres, the San Gabriel Mountain Range offers many enjoyable miles of hiking trails, biking trails and even horseback riding. This inland mountain range is most notable for its ability to provide 30 percent of the drinking water to 15 million nearby residents. Bring your rechargeable flashlight so you can make your way back to the car after spending the night stargazing at the Mount Wilson Observatory.
#2. Giant Sequoia National Monument, California
You can't talk about the must-see hidden treasures in the U.S. without mentioning the majestic sequoia trees. Made up of more than 30 groves, the Giant Sequoia National Monument protects them all. These impressively wide trees can only be found in the narrow region of the Sierra Nevada Mountain range near the Sequoia National Park and Kings Canyon National Park. Head toward the southern section of Boole Tree Loop to take in the sight of the 296-foot tall Boole Tree, one of the largest sequoias in existence. Head north, and you'll find the isolated section of General Grant Grove inside Kings Canyon to see the third largest tree on the planet — the 1,500year-old General Grant Tree.
#3. Papahanaumokuakea Marine National Monument, Hawaii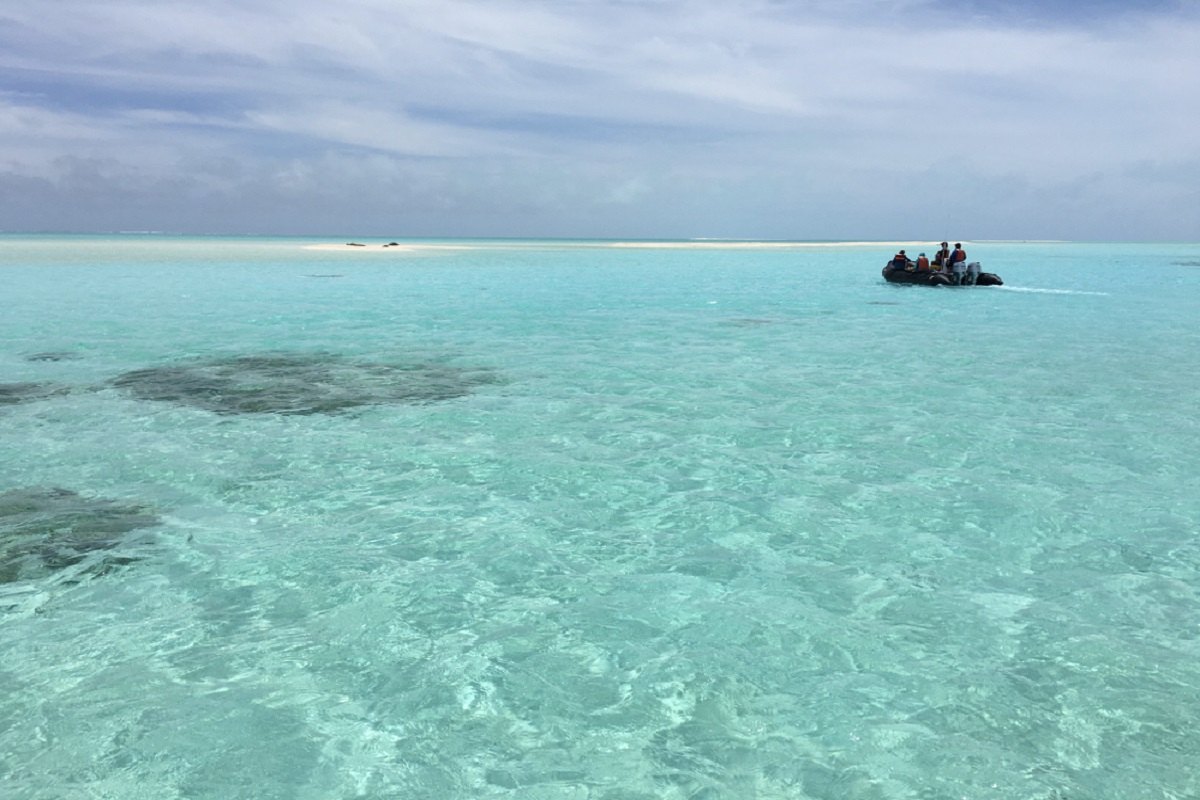 Source: Mark Sully/Shutterstock.com
Established in the Bush presidency, the Papahanaumokuakea Marine National Monument protects 583,000 square miles and 7,000 species in the Pacific just northwest of Hawaii. Some of these protected creatures and marine life include endangered Hawaiian monk seals, sharks, sea turtles and even black coral beneath the surface, among many others. While Hawaii known for its scuba diving excursions, this area protected to researchers only. However, you can still appreciate similar views at the Mokupapapa Discovery Center with a virtual dive located in Hilo's town.
#4. Grand Staircase-Escalante, Utah
Located in Bryce Canyon is the must-see hidden treasure of the Grand Staircase-Escalante. Situated within 1.7 million acres, this series of plateaus descend into the Grand Canyon, making it an ever-popular hike for backpackers headed for a view of the Devil's Garden and Coyote Gulch archways and natural rock bridges. To get there, bring along or rent a four-wheel drive with high clearance and head toward Cottonwood Canyon Road, also known as Road 400, located between Highway 89 and State Route 12.
#5. Gold Butte National Monument, Nevada
The expansive Grand Canyon covers multiple states. But one of the most stunning areas is the Gold Butte National Monument, located in Nevada and covering almost 350,000 acres. Within Gold Butte are ancient petroglyphs and shelters that have been dated to be at least 12,000 years old, along with other cultural and historical wonders. With outdoor activities such as birdwatching, hiking, camping and even four-wheel-drive excursions, the Gold Butte area is an absolute must-see for thrill-seekers and nature lovers. Keep an eye out for grazing bighorn sheep, chukar and quail, too. Overall, this area offers amazing views of geological formations that will take your breath away.
#6. Craters of the Moon, Idaho
Idaho offers a truly unique, must-see hidden treasure called Craters of the Moon. Why is it called this? Because it doesn't just look like molten rock lava – it is molten rock lava! At Craters of the Moon, you can discover an underground lava tube-shaped by molten rock and scattered with cinder cones and sagebrush. Unlike Hawaii, the lava has ceased its flow, but you can still find a rugged, unusual landscape that has been crusted over, essentially frozen in time. Throughout the craters are multiple hiking opportunities, as well as caving. In the winter months, take up some cross-country skiing.
#7. Sonoran Desert National Monument, Arizona
Head to Arizona, and you'll find the Sonoran Desert National Monument, a scenic desert landscape with saguaro cactus trees. Take in the view of the three mountain ranges: Table Top Mountain, Sand Tank and Maricopa, which make up some of the country's most diverse deserts, filled with life. Backpackers and hikers will find lots of remote areas to set up a campsite. And if it's a view you seek, take the 3.5-mile trek up Table Top Mountain where you can look out over the desert landscape below. Like Craters of the Moon, you can find rock formations of molten lava and basalt rock along the aptly named Lava Flow Trail.
#8. Vermilion Cliffs National Monument, Arizona
If you plan to stick around Arizona, make sure to pay a visit to the stunning Vermilion Cliffs, located on the northern side and making up 294,000 acres. The Vermilion Cliffs named after their vibrant colors, made up of million-year-old silt and mineral deposits. While the cliffs themselves must-see hidden treasure in this great country, make sure to visit the Paria Plateau, Coyote Buttes and Paria Canyon.
#9. Organ Mountains-Desert Peaks, New Mexico
Head to New Mexico, and you're sure to see some gorgeous desert landscapes. One, in particular, is the Organ Mountains-Desert Peaks, located near Las Cruces. Made up of several mountains – the Organ Mountains, Desert Peaks, Potrillo Mountains and Doña Ana Mountains –covers the Chihuahuan Desert, rich in Native American history. You can find lots of activities in the surrounding area, such as the Apollo Space Mission's training site, Butterfield Stagecoach Trail and Geronimo's Cave. Not to mention the countless petroglyphs and pictographs made by Native Americans.
#10. Rio Grande Del Norte, New Mexico
Not far from the Organ Mountain-Desert Peaks region is the Rio Grande Del Norte, which consists of 242,500 acres. Within it, you will find Rio Grande Gorge, famous for its deep, scenic mesas covered in sage and, of course, the Rio Grande River itself. There's adequately to keep you busy in the surrounding area, including activities such as hiking, fishing, and rafting. Keep your eye out for the ample wildlife, such as majestic elk, bighorn sheep and golden eagles.