Unique And Intriguing Places To Visit
The places on this list are a dream come true for anyone seeking a thrilling and adventurous vacation. Although some of them may be unkind to your wallet, these vacations will stay in your memory for many years to come.
#1. The Ice Hotel
Located in Northern Sweden, this hotel is rebuilt every year with ice and snow. Though there are other ice hotels across the world, this hotel is the original. Created in 1989, this hotel is a temporary home to thousands of guests each year.
What it offers:
Since the Temperatures inside the hotel stay at -5 C, guests are provided with special sleeping bags designed to handle the extreme cold conditions. However, it can't hurt to pack your warmest onesie or thermal layer just as a precaution.
If you're interested in art, the cold guest rooms are equipped with beautiful sculptures created by artists worldwide. Guests are recommended to spend one night only in the cold hotel rooms, and the rest of their stay should be spent in the warm rooms.
Ever imagine your wedding surrounded by ice? Along with the chilling experience, the ice hotel also offers wedding ceremonies for those looking for an unorthodox wedding day. During your stay, you can go dog sledding, skiing, or you can take up a course in sculpting with the hotel's instructor. You can also check out the Northern Lights while you're there.
Whatever you choose to do while at the ice hotel will be a memory that'll stay with you for years.
#2. Hobbiton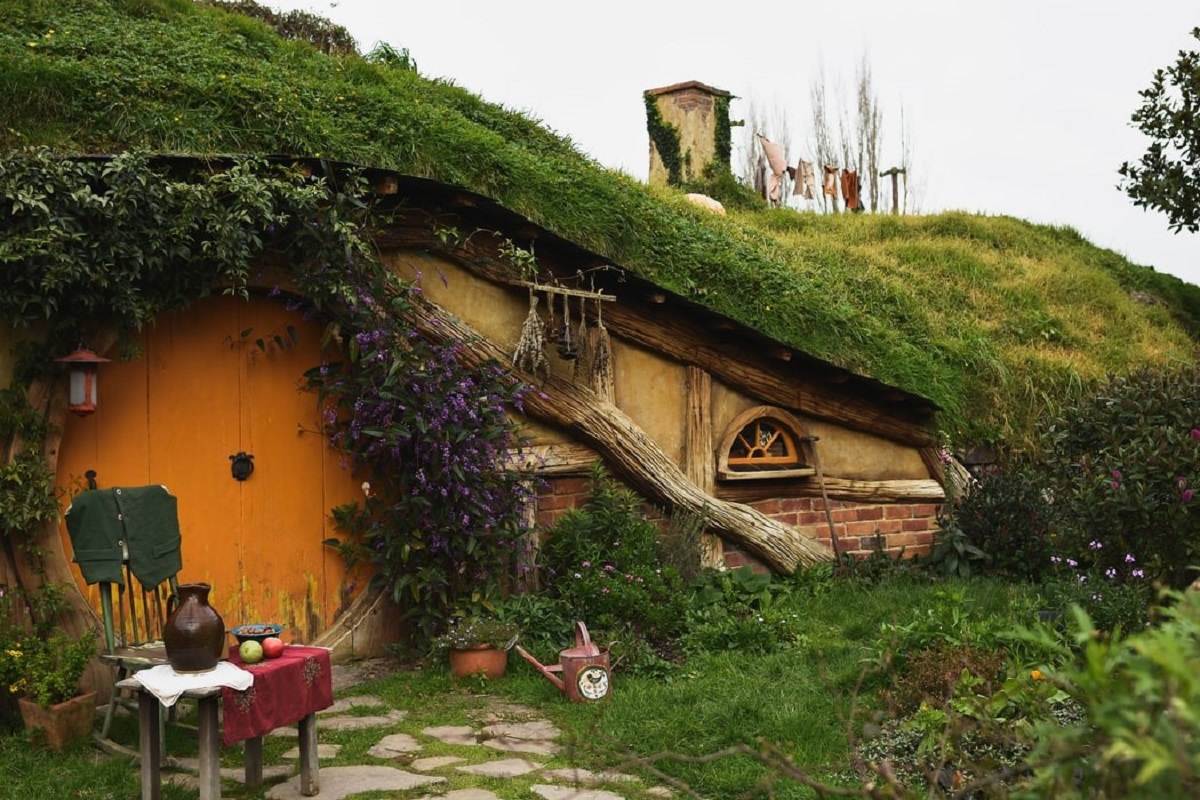 Hobbiton is the set used in the Lord of the Rings trilogy. It's the perfect vacation trip for Lord of the Ring's fanatics everywhere. Set in Matamata, New Zealand, this green paradise is reminiscent of everything we remember from the movies.
What it offers:
Guests can sign up for tours around the movie set. You can explore all that the shire offers, from the first and second breakfast to the evening banquet.
You can also have a taste of the brews from the movie, all within the Green Dragon.
Hobbiton also offers accommodations for private events such as birthday parties or weddings. This dream getaway can make anyone feel like they're starring in the movie themselves. It'll definitely be something to brag about to any fan of the Lord of the Rings.
#3. The Henn Na Hotel
The automaton takeover may be coming faster than we expected. In Nagasaki, Japan, this hotel is the first of its kind to be staffed by robots.
The lobby is prehistoric themed, with a T-rex sticking out of the wall across from the entrance. At the front desk are two mechanical velociraptors ready to assist you.
What it offers:
Say goodbye to the days of losing or forgetting your room key. The hotel uses a facial recognition system to prevent a possible loss of room keys.
Each room consists of a robotic talking egg. With its ability to perform actions based on voice commands, this little egg acts like the Alexa created by Amazon.
The guests also have access to the vending machines, also known as smart kisosks, inside the hotel.
Jump straight into the future with this unforgettable hotel added to your bucket list.
#4. Giraffe Manor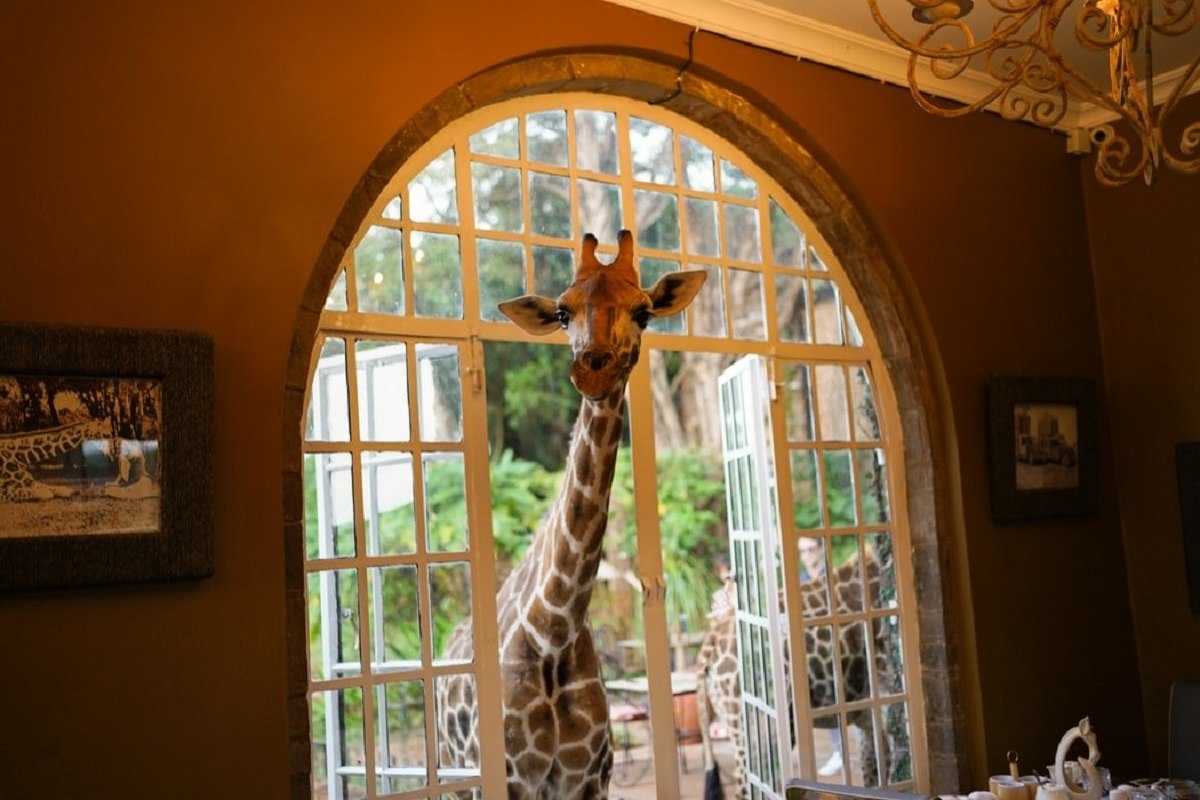 Located in Nairobi, Kenya, Giraffe Manor is home to any wildlife enthusiast. Although pricey, this vacation may be worth the visit. Giraffe Manor welcomes throughout the year, but they close every year in May due to maintenance.
What it offers:
Giraffe Manor provides upfront contact with beautifully tall creatures. The giraffes are known to stick their heads inside the hotel windows. You can feed these adorable creatures right from the palm of your hand as you dine. If you get an area with a balcony, you will be able to feed and visit with the giraffes straight from your balcony.
There are 12 rooms available for guests at Giraffe Manor. Your stay includes a full board with meals cooked by talented chefs. You can also leave your dietary desires with the kitchen so they can accommodate you.
There's also what's called the Orchid room available, and it provides a secluded space for you and your loved one to eat in a private romantic setting.
Massages are also what you can find at Giraffe Manor.
Spending a night in Giraffe Manor can feel like a dream, only it doesn't end when you wake up. The cost to stay in a standard room is about 785 US dollars for a single person and 580 if sharing a room. It's costly, but if you can afford it, you'll be glad you went.
Author's Bio: Rachel Perkins is a freelance writer specializing in three different niches, which are travel, finance, and spirituality. She also specializes in copy and ghost writing services. Read more on her website at rachelsnook.com