Haunted Places In Delhi
The world is full of addicts belonging to different categories. Some are Game of Thrones fans, while others may be adventure-crazy. This list also includes those who are interested to know about haunted places that can provide them with some stunning but breathtaking experiences. People say that a person whose desires not finished even after he dies is not able to get rid of the magic of life even after death. The soul of such a person keeps wandering in this world, which we call ghost haunts. But they have some select destinations where their presence remains intact.
Here there are many places to visit in India, like buildings, forts, and valleys, which are abandoned today due to their ghostly anecdotes. If you are also interested in knowing about mysteries and ghost stories, explore the list of 15 most scary and haunted places in Delhi that can excite and terrorize you.
#1. Delhi Cantonment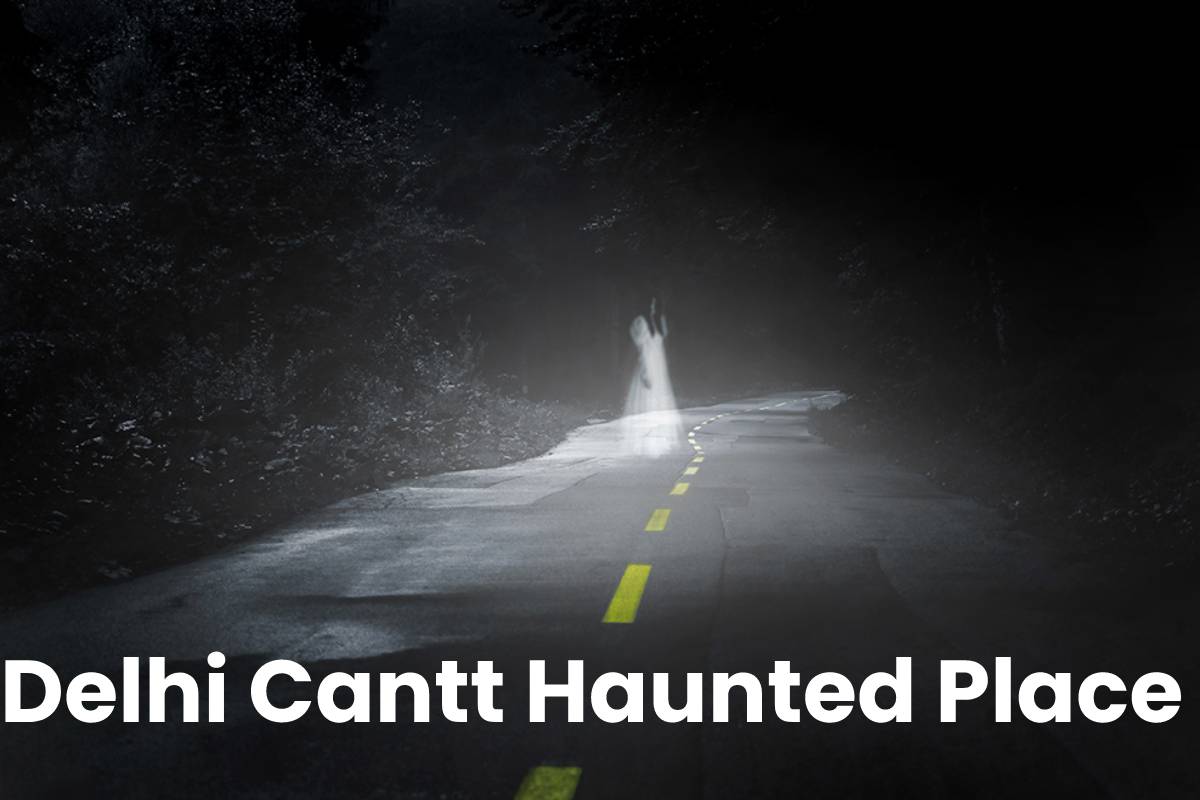 The area usually promised to protect people from danger is Delhi Cantonment. But it is not possible to guarantee protection from non-human things. As per the belief from many people, the region believed to be haunted by a female ghost, usually seen wearing a white saree. This ghost is often seen on the side of the road, seeking a lift from those who cross. When denied, the soul follows the car at the same speed. Every event considered occurring after midnight.
#2. Jamali-Kamali Masjid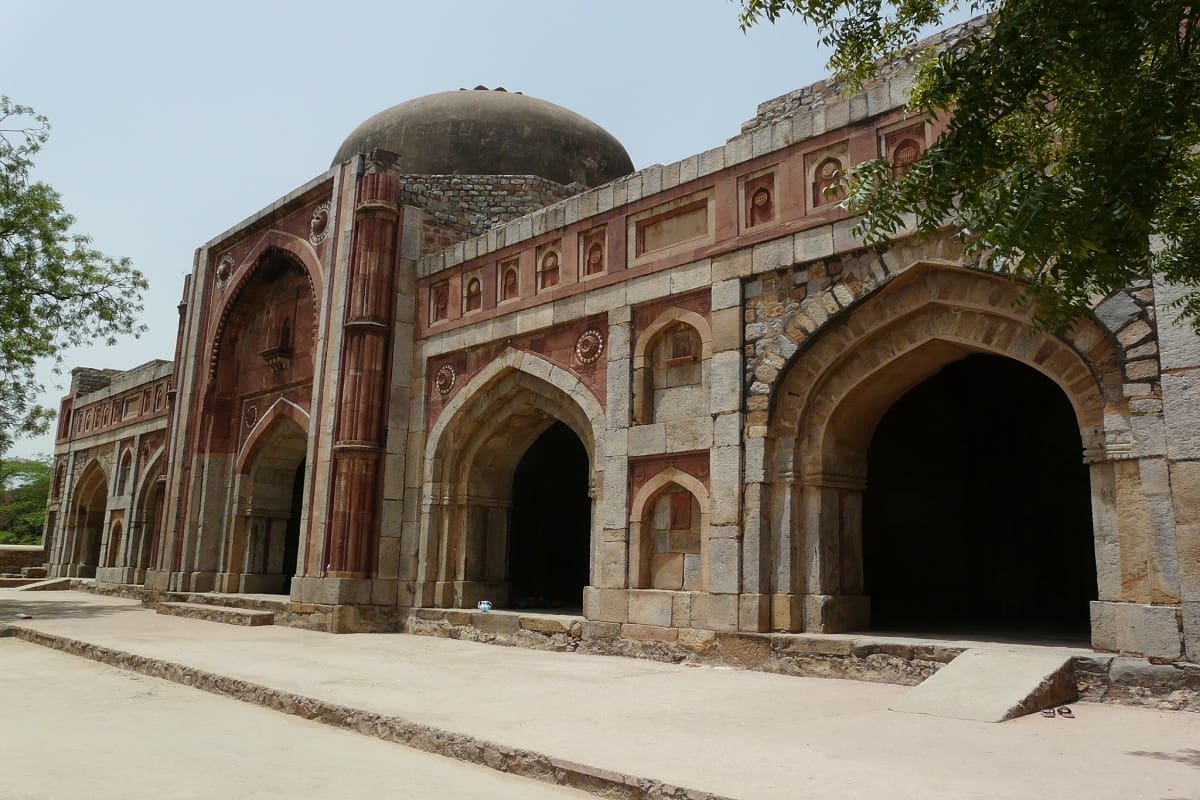 Image Source
Jamali Kamali Tomb and Mosque is in Mehrauli Archaeological Park, Delhi, which is quite popular due to its ghostly story. The famous Sufi saint Jamali was buried here in 1553, next to Kamali. It is a belief that there are Jinns within the walls of Jamali-Kamali. If you enter here once, then you will start feeling strange restlessness. You can also hear different kinds of voices calling you.
So it is forbidden to go here at night. According to Islamic legends, jinn lives in a universe parallel to humans, and at these abandoned places, they never leave that place. When they are disturbed by humans going to those places, then they harm them.
#3. Sanjay Van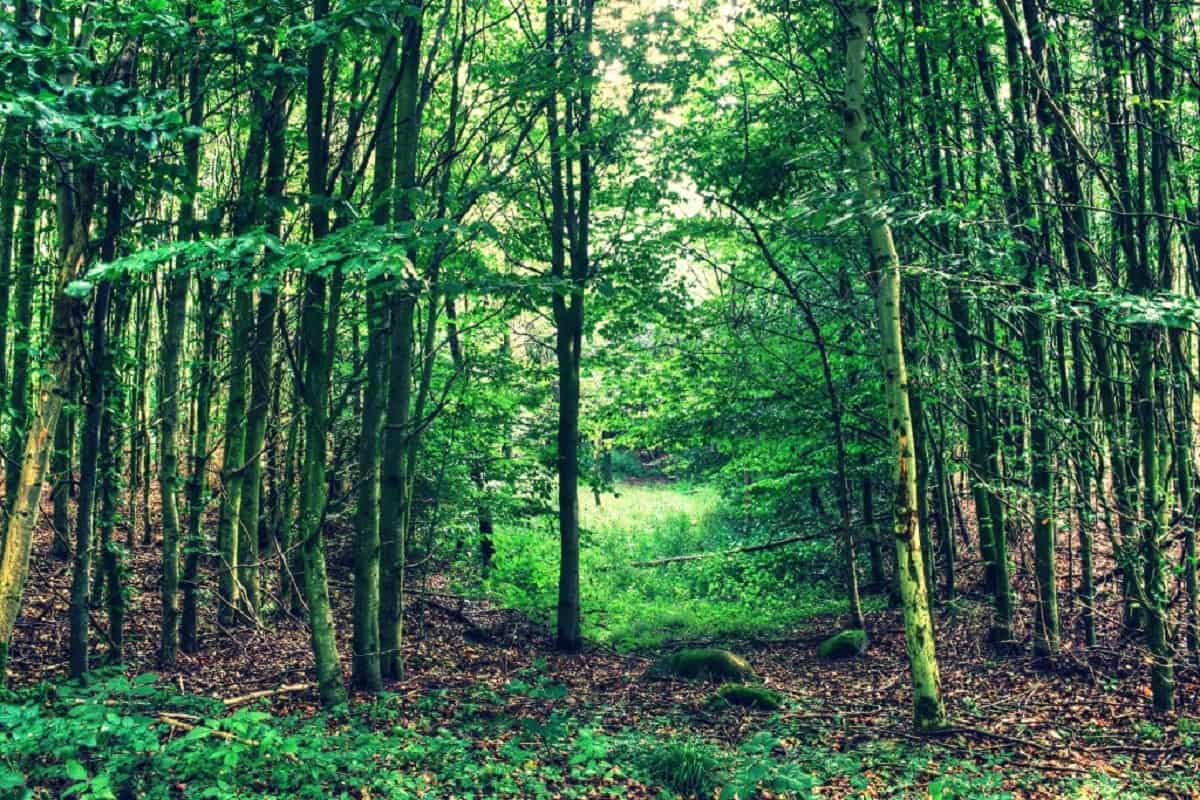 Image Source
A vast forest that spreads over about 10 kilometers across 793 acres which locate in Delhi is Sanjay Van. A large stamp that has imposed on it is that of being a ghostly forest that pumps the amount of oxygen during the day, and the site becomes very scary and frightening one when the sunsets. Those who dared to visit the place during the night have claimed that they felt someone staring them with blue eyes.
Besides, some people also feel a slight pat on their shoulders while walking. Others say that an elder woman wearing white clothes and children with evil laughs follows you into the darkness. This area considered being the most haunted place in Delhi.
#4. Lothian Cemetery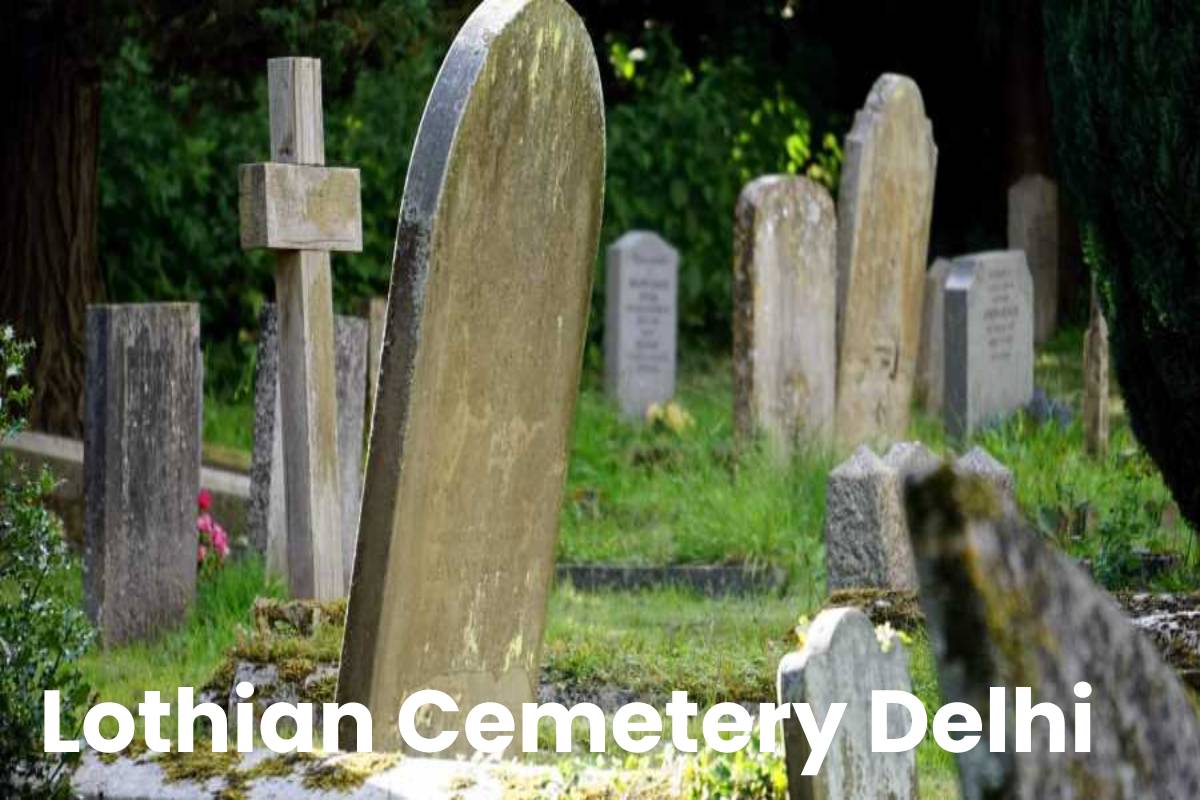 The place locates half a kilometer away from Kashmiri Gate is Lothian Cemetery. This burial ground built at the time when the British were ruling India. People declare this area is created by a headless ghost who walks through the cemetery holding his head in his hand. It is a belief that this soul belongs to a soldier who took his own life because he fell in love. Now, this ghost believed to roam the entire cemetery in search of true love. One who passes through can hear haunting laughs and cries from this burial ground.
#5. Bloody Door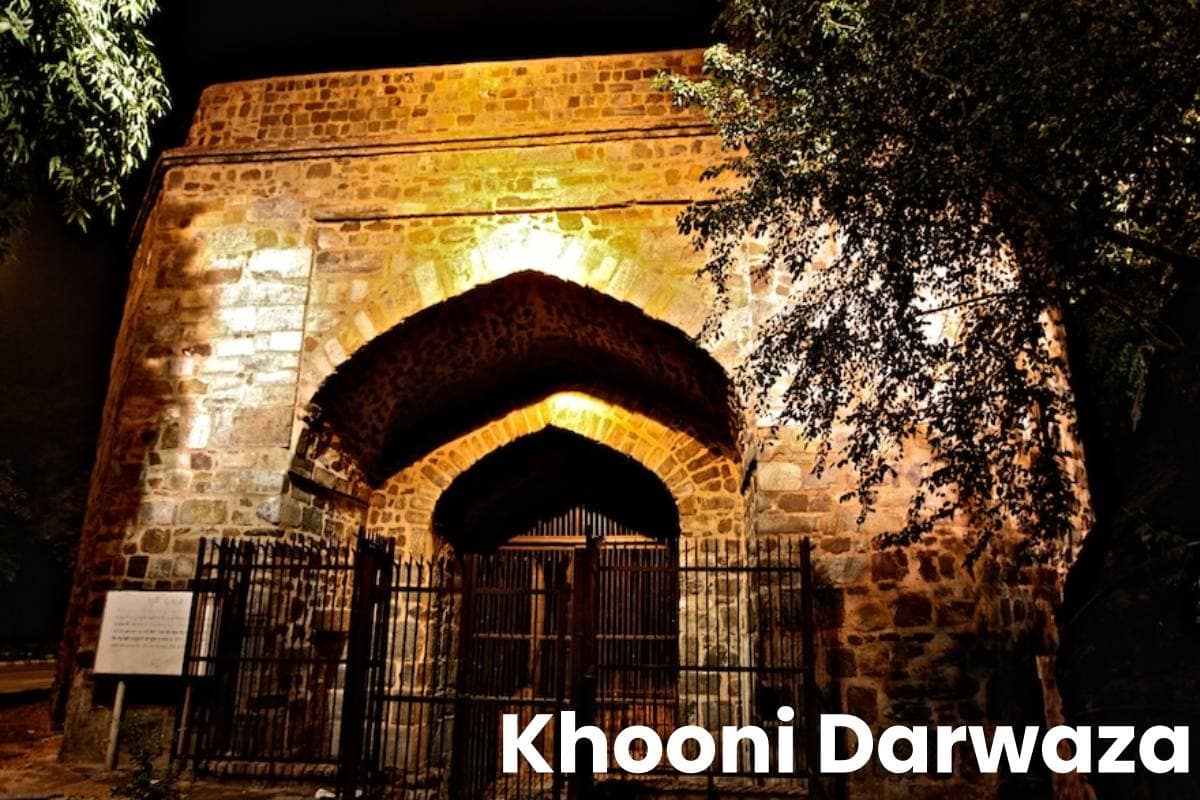 Khooni Darwaza may sound like the title of a Bollywood film, but it is ultimately the most haunted place in Delhi. This monument built during the reign of the Mughals. The English translation of this monument is Bloody Gate, which carries the blood of people, including the sons of Mughal emperor Bahadur Shah Zafar. Especially for Indians, the sentiment is considered favorable. But if you are a foreigner, then spirits can haunt you if you have ever visited this place.
#6. Bloody River, Rohini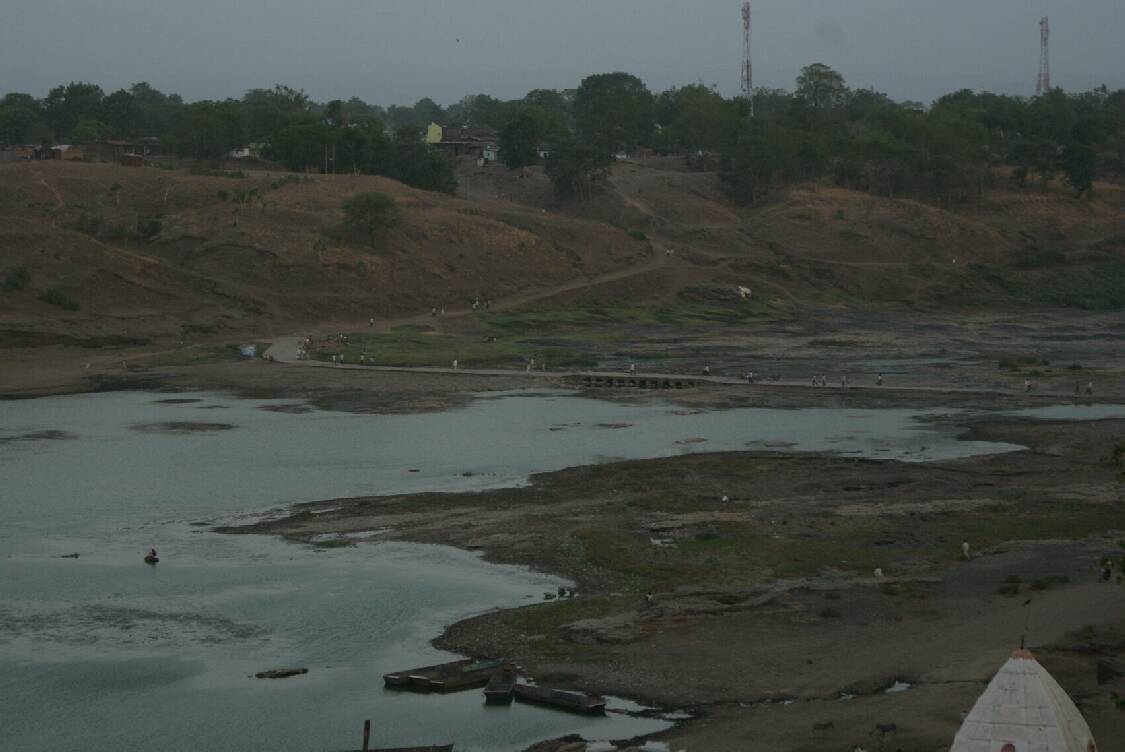 Image Source
The bloody river flows in the area of ​​Rohini, Delhi. The river does many useful things for human life, but the story of this river itself is different. There is a belief that this river sucks the blood of people whoever goes into it. Many people lost their lives in this river so far, and thus this area considered being one of the scariest places in Delhi. Although all these cases believed to be suicides, so now no cases have been confirmed.
#7. Agrasen Ki Baoli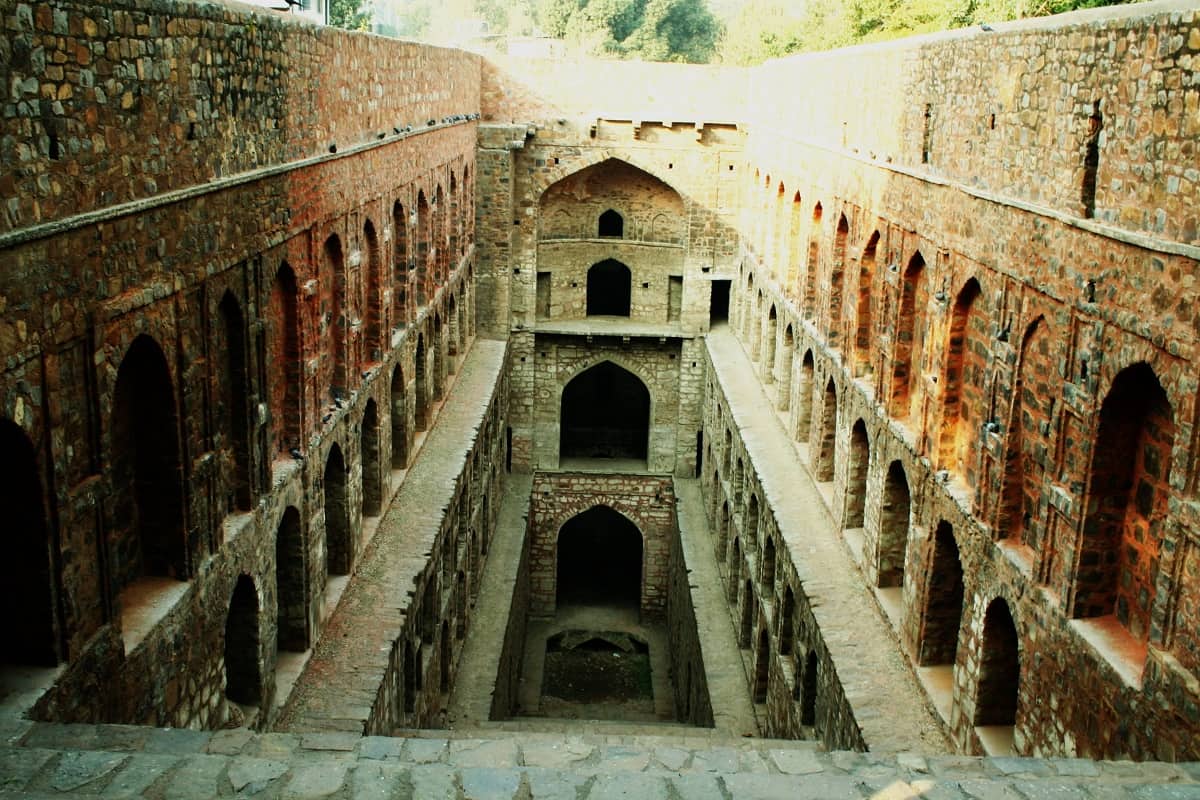 Image Source
Upon all the haunted places in Delhi, this place considered to be a residence of evils. It seems a bit difficult to believe that the Delhi city may also have such a home, but it is true. It is a belief about this pre-independence step that earlier filled with black water in which people used to jump and commit suicide. You may feel some strange noises around you.
#8. Feroz Shah Kotla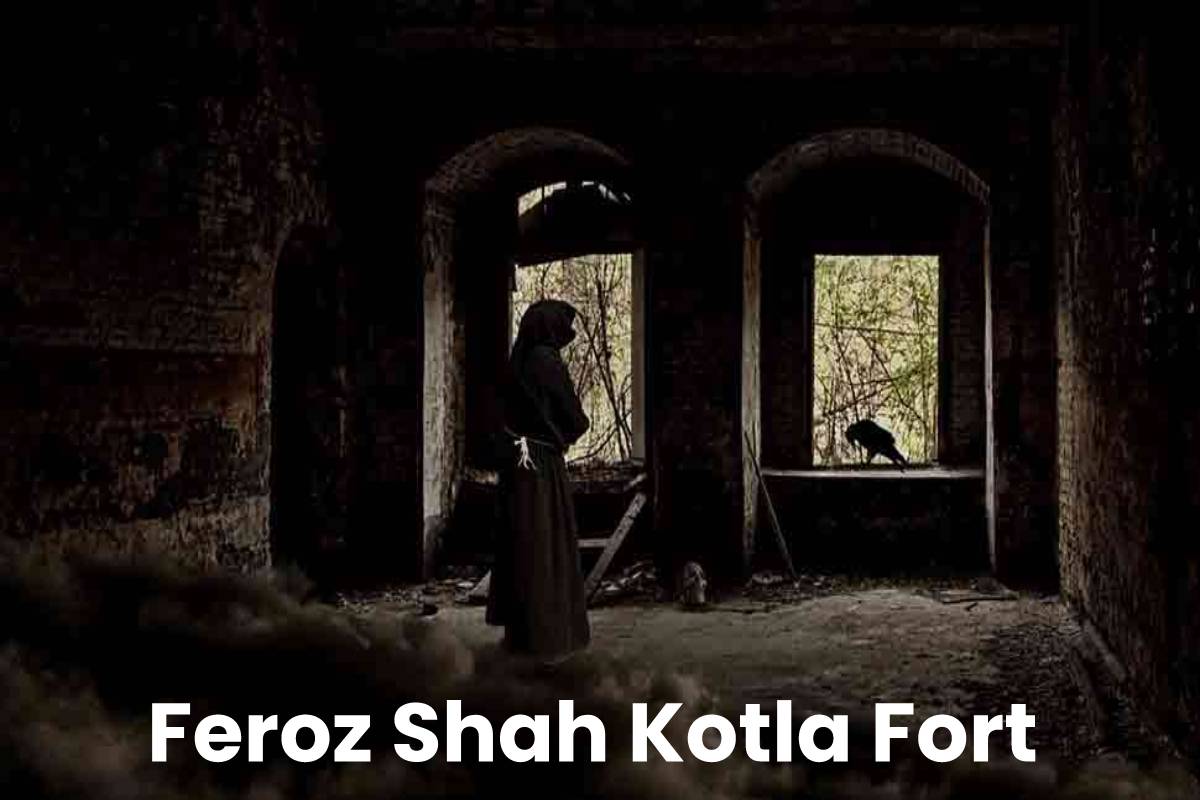 After seeing the Feroz Shah Kotla Fort for the first time, you will call it a ghostly place because not many people come here. This fort was built in 1354 by Feroz Shah Tughlaq. Therefore this fort is famous by his name. This fort locates on Bahadur Shah Zafar Marg. There is a belief that the jinn lives in the dark halls of this fort. Therefore, one does not stop here or roam alone for long.
Locals have seen here lighting candles and incense sticks every Thursday. These people believe that this makes the jinn here happy and reduces our troubles. Simultaneously, people leave milk grains and letters in writing so that the jinn can fulfill their wishes. Some people faced a lot of things of being suddenly pushed & thrashed in this place.
#9. Bhuli Bhatiyari ka Mahal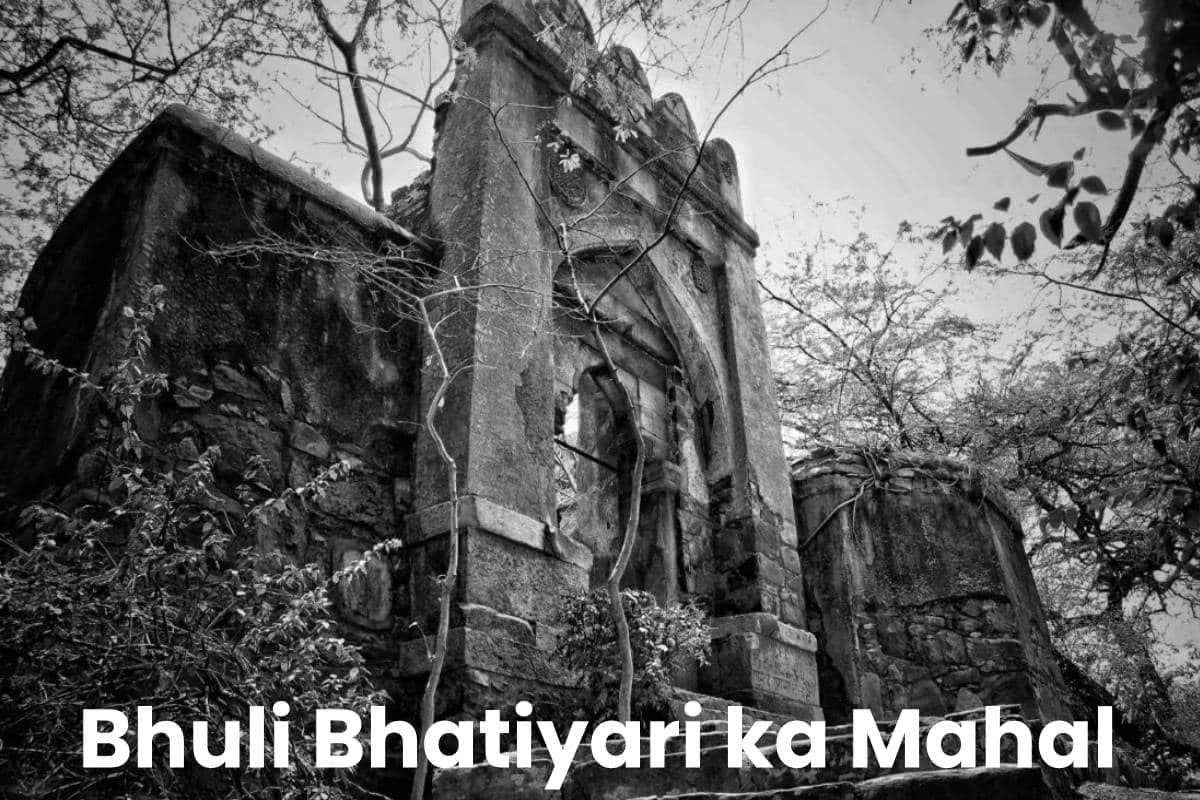 Bhuli Bhatiyari ka Mahal lies in Delhi Ridge, which belongs to the Tuglaq era. It considers as the only hunting lodge for the Tuglaqs. People say that it got its name after Bu-Ali Bhatti, the woman who took care of it. Which later came to be known as Bhuli Bhatiyari. This palace has been lying vacant for many centuries, and perhaps considered this Mahal a haunted place in Delhi. Many kinds of strange sounds heard in this Mahal after darkness falls.
#10. Malcha Mahal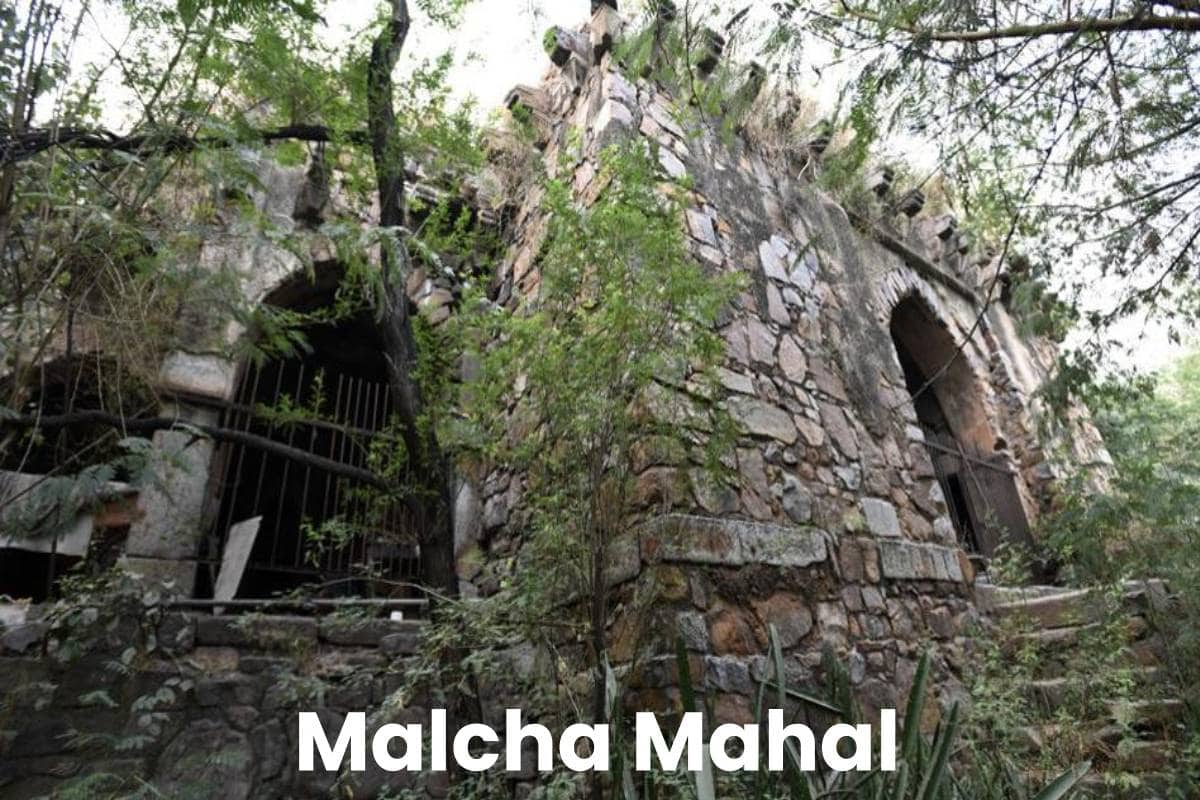 Malcha Mahal locates in Malcha village. It falls on Bistdari Road, Sardar Patel Marg, near Delhi Earth Station. This palace surrounded by dense forests, which is called the peak of Delhi. It was a hunting forest during the Tughlaq period, and now there is very little information about the reason for its mysteriousness. But being so close to dense forests, you will probably feel nowhere as scary as here.
#11. Delhi Ridge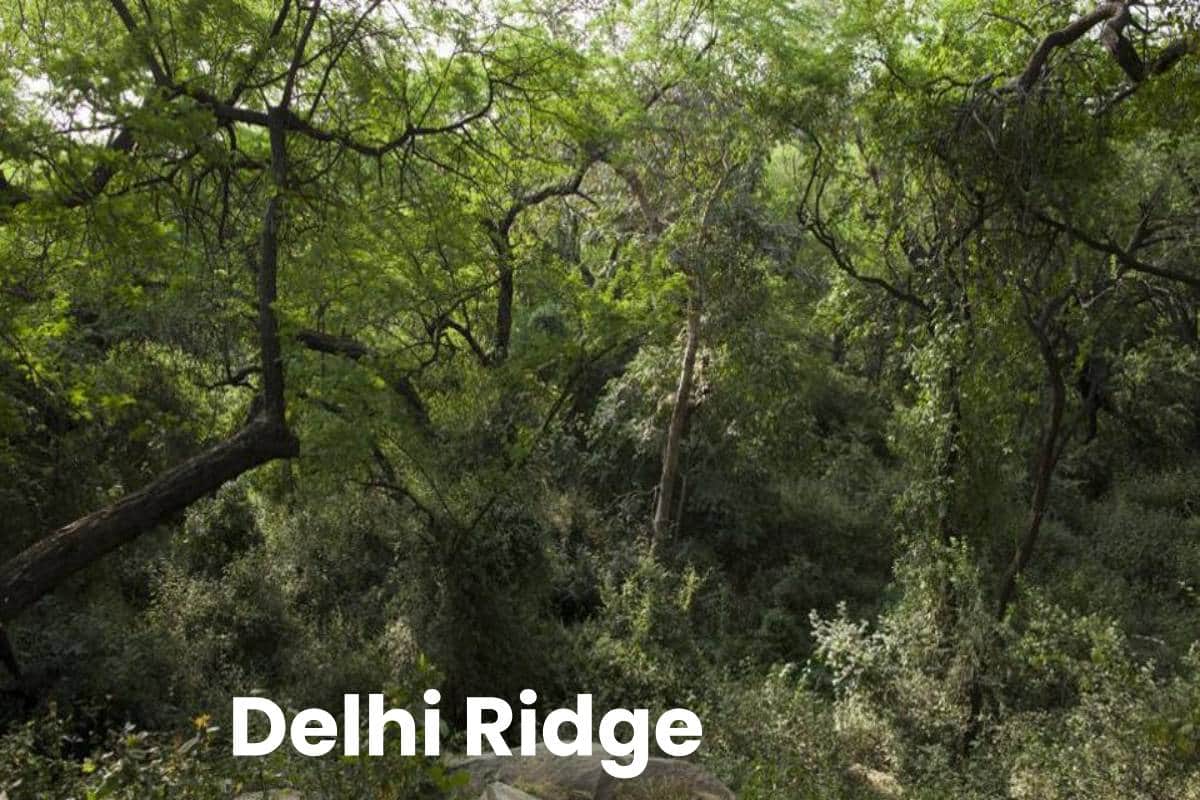 Delhi Ridge is also famous as The Ridge nestled in the Northern Aravalli leopard wildlife corridor. Tourists can still feel that ghost of British gentlemen carrying an old rifle wanders in this area. This place is notorious for its moody ghosts. Before going here, make sure that the mobile network does not come to this place. Indeed this place is one of the scariest places in Delhi.
#12. Mutiny House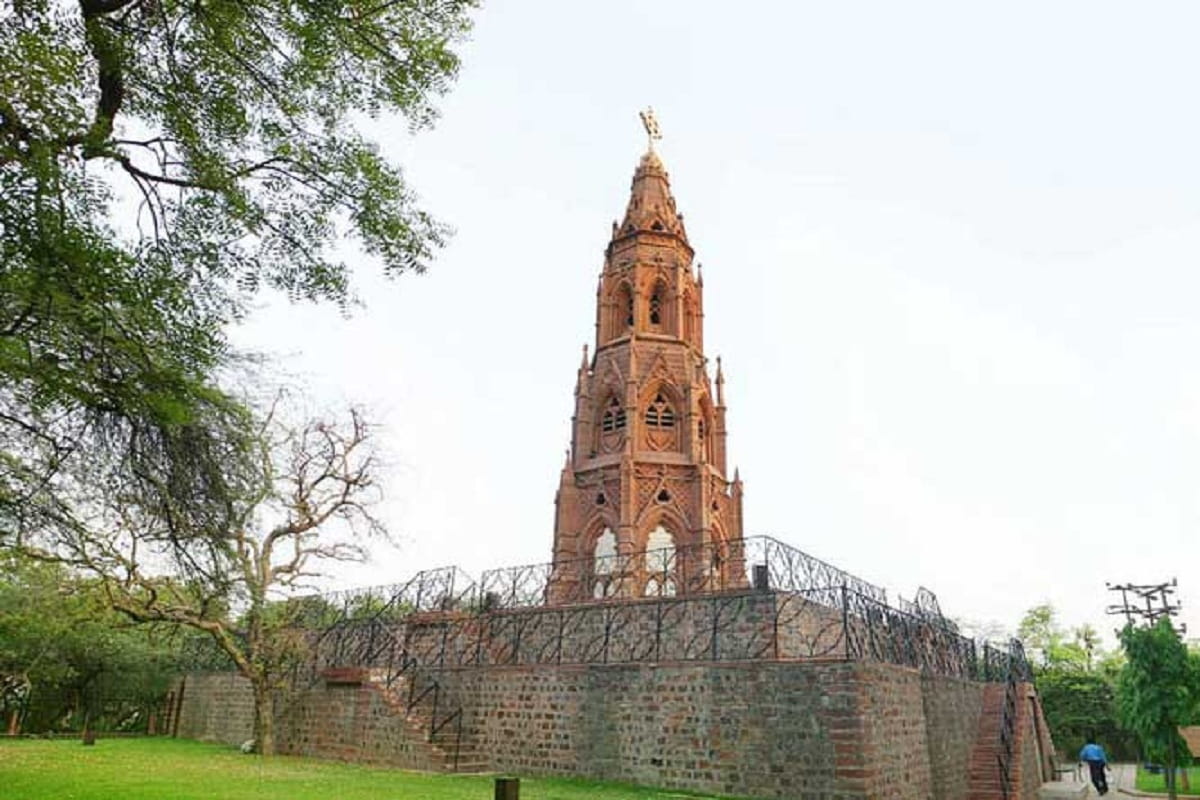 Image Source
The building built by the Britishers in memory of their soldiers who killed in the 1857 battle is Mutiny House. People have heard the footsteps of the soldiers walking here in the evening time, and some say that they've seen severed limbs. It will be a terrifying place for those who come here for the first time, and this area is one of the most haunted places to visit in Delhi. It locates in front of Telegraph Building, Kashmiri Gate, Delhi.
#13. House Number W-3 in Greater Kailash-1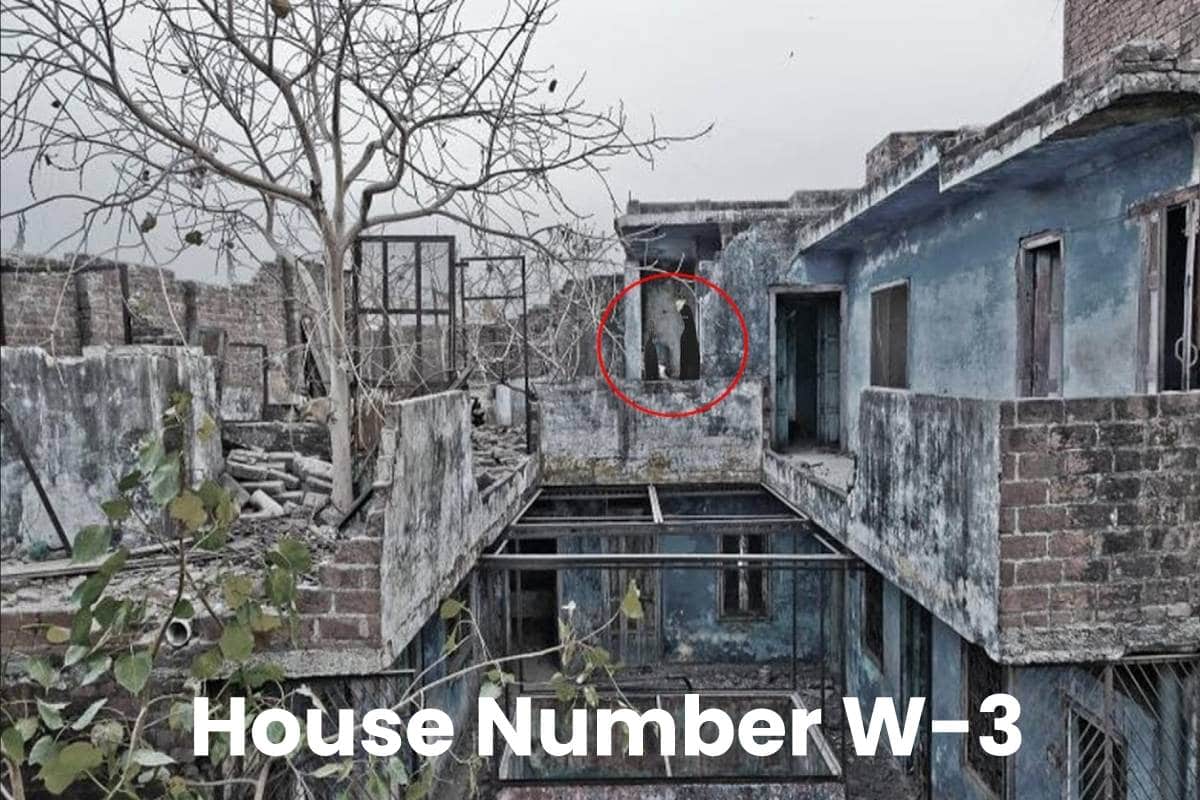 House Number W-3, Greater Kailash-1, Delhi has been lying vacant for a long time. An elderly couple was murdered decades ago in this house. After this, their dead bodies recovered from the same tank months later. Since then, this house is considered it as haunted. Neighbors say that the voices of someone crying and screaming have been heard many times from that house.
#14. Dwarka Sector 9 Metro Station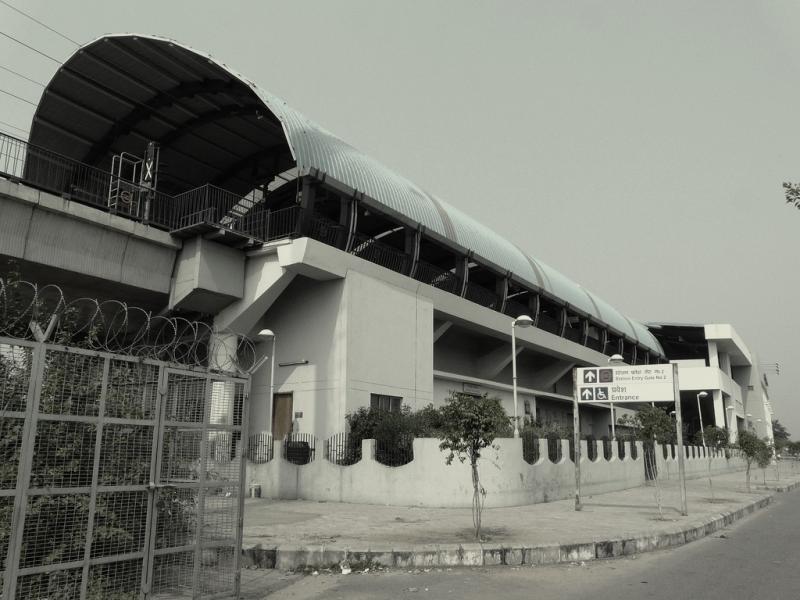 Image Source
Many people working in call centers and who use cabs every night to go home have said that a strange figure running with their car or slaps them in and around the metro station of Dwarka Sector 9. It may sound a bit odd, but many believe it to be true. This place is somewhat fine to visit during the day time.
#15. Chor Minar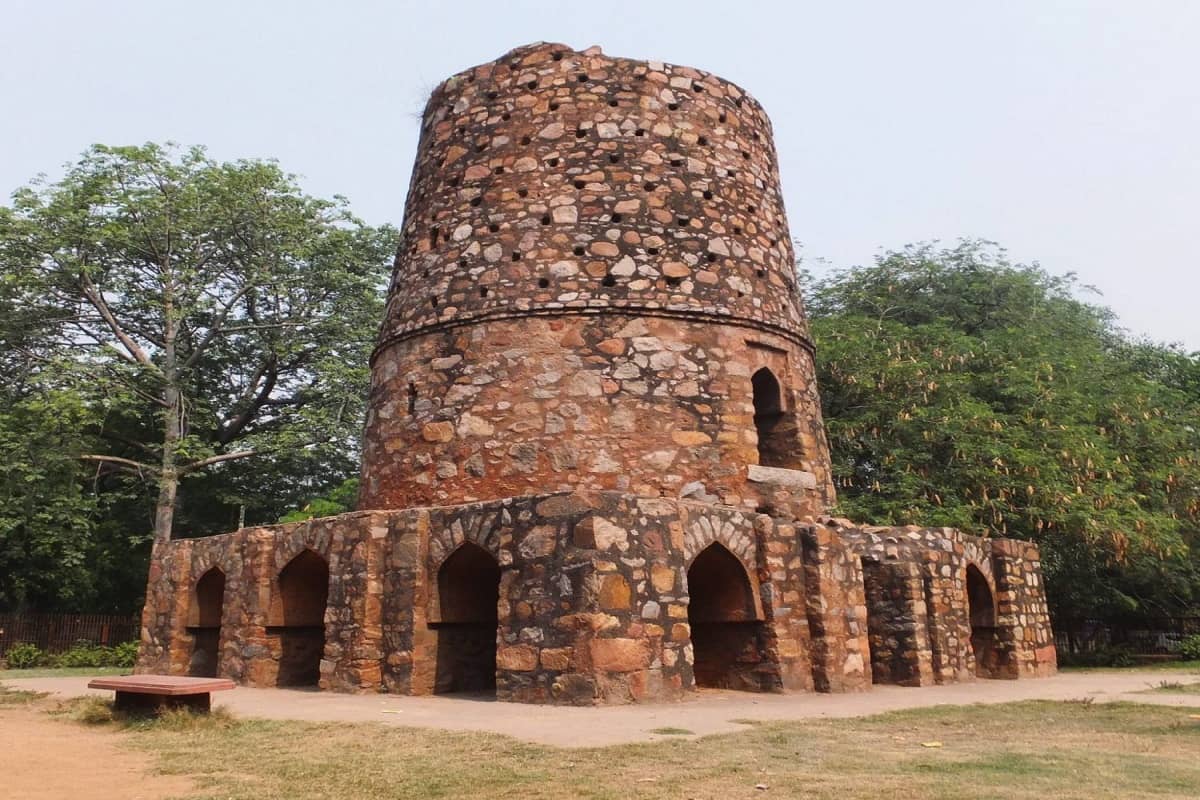 Image Source
Chor Minar, famous as "Tower of Thieves," situates in the Hauz Khas area, Delhi. This minaret built under the rule of Alauddin Khalji. Hauz Khas village is one of the party places and one of the top haunted places in Delhi. According to the legends, severed heads of thieves displayed on spear through 225 holes. And the spirits of these thieves are supposed to get active during night time in that area.