Jyotirlingas In India
Many people do not have any idea of the word Jyotirlinga or Jyotirlingam, which is a divine image of Lord Shiva. Jyotirlinga split into two words; one is 'Jyoti,' which means light, and the other is 'linga,' which means sign. There are 12 major Jyotirlingas in India. These twelve Jyotirlingas of Lord Shiva are very important in Hinduism, which locates at different places of India, also famous as Dwadash Jyotirlinga.
According to Hinduism, a person who has a vision of 12 Jyotirlingas attains salvation after death, and all his troubles and obstacles overcome. Although not everyone can see all these Jyothirlingalu in life, only fortunate people get the privilege to see these Jyotirlingas. If you are also planning to start the spiritual journey of these Jyotirlingas, then here is the list of 12 Jyotirlinga images with name and place.
#1. Somnath in Gir Somnath, Gujarat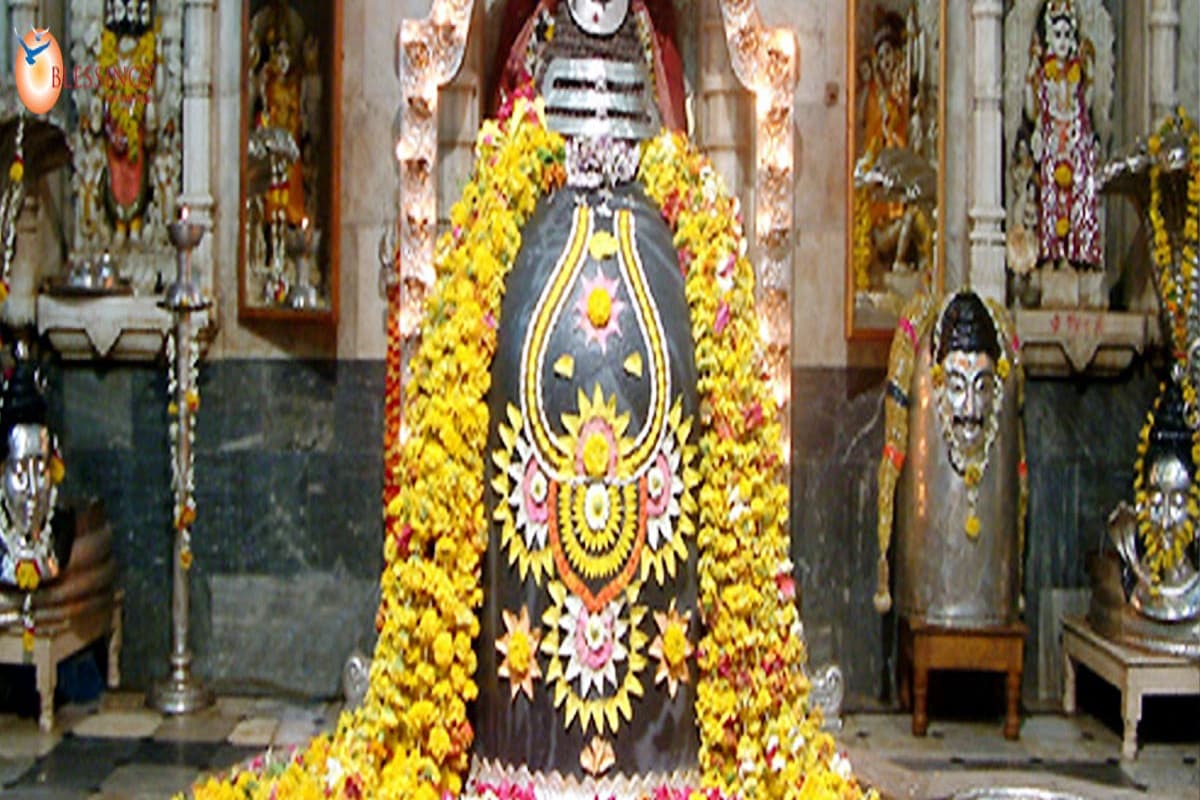 Image Source
Somnath Jyotirlinga considered being the first Jyotirlinga and one of the famous Jyotirlingas not only in India but on this earth. This temple locates in the Saurashtra region of the state of Gujarat. According to Shivpuran, the moon had attained freedom from the cursed penance at this place. It believes that Lord Chandra dev himself established this Shivling.
It has been destroyed seventeen times due to foreign invasions. Each time it continues to deteriorate and build up. Temple remains open from morning 6 to evening 9 every day, and from 8 to 9 PM daily, the brilliant light and sound show takes place at Somnath.
#2. Mallikarjuna in Srisailam, Andhra Pradesh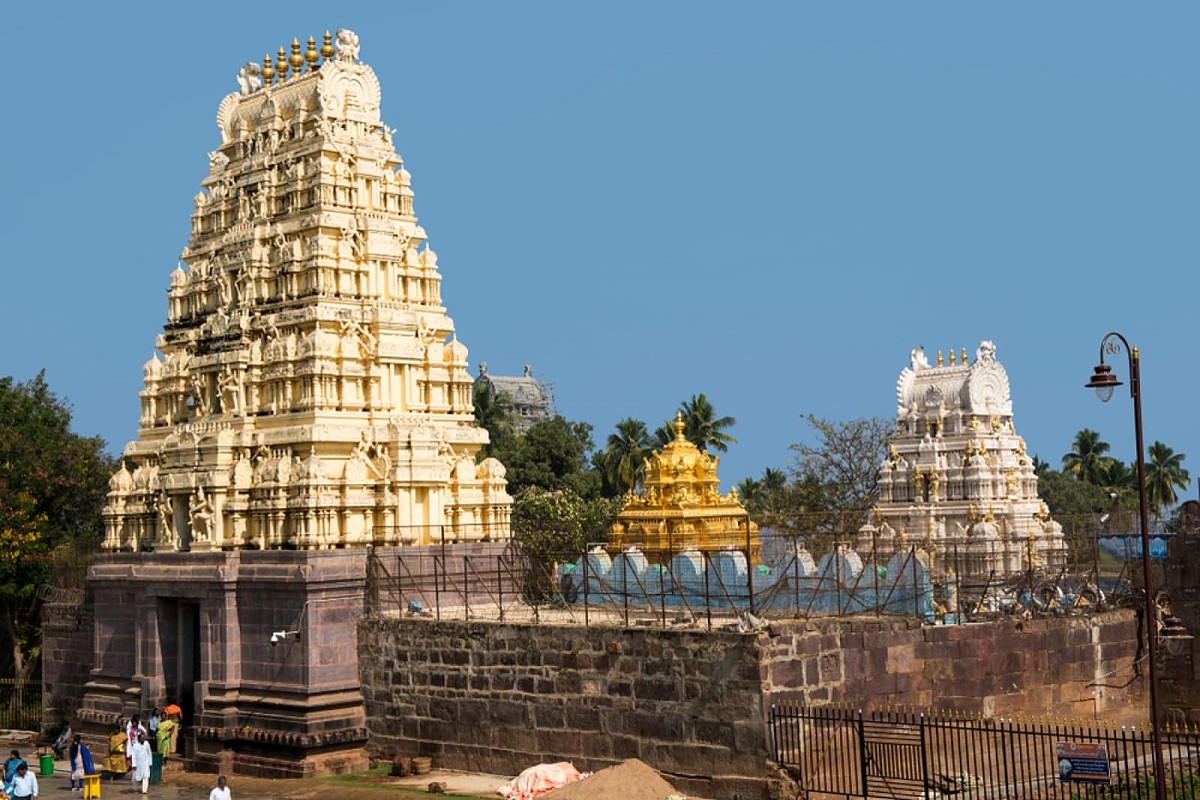 Image Source
This Jyotirlinga situates on the Srisaila mountain, which resides on the banks of Krishna River in Andhra Pradesh. The importance of this temple is said to be similar to that of Lord Shiva's Mount Kailash. Many religious scriptures explain their spiritual and mythological significance. It believes that only by seeing this Jyotirlinga, one gets freedom from all his sins.
According to a legend, where this Jyotirlinga is situated, worshiping Shiva on that mountain, one receives good fruits like Ashwamedha Yagya. Temple remains open from morning 4:30 to evening 10 every day, and Darshan is between 6:30 AM to 1 PM and 6:30 PM to 9 PM.
#3. Mahakaleshwar in Ujjain, Madhya Pradesh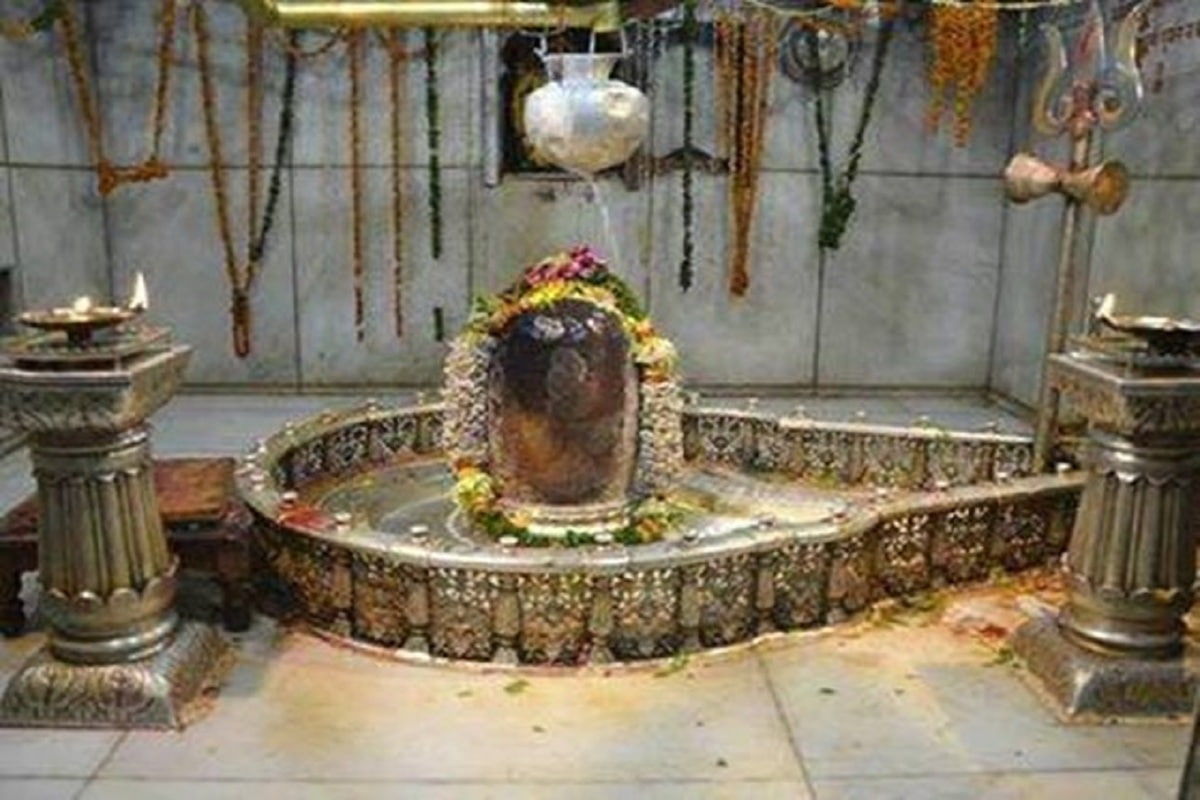 Image Source
Mahakaleshwar temple surrounds by dense Mahakal forest, locates in the city of Ujjain, which is the capital of Madhya Pradesh. The specialty of Mahakaleshwar Jyotirlinga is that it is the only Dakshinmukhi Jyotirlinga. It believes that the temple built by a five-year-old boy Shrikar. Srikar is said to have been much inspired by his devotion to King Chandrasen of Ujjain.
Mahakaleshwar Jyotirlinga, situated on the banks of the Kshipra River, is located among the seven liberation sites of India. The residents of Ujjain believe that Lord Mahakaleshwar is their king, and they are protecting Ujjain. Temple remains open from morning 4 to 11 in the night every day, and Darshan is between 8 AM to 11 PM.
#4. Omkareshwar in Khandwa, Madhya Pradesh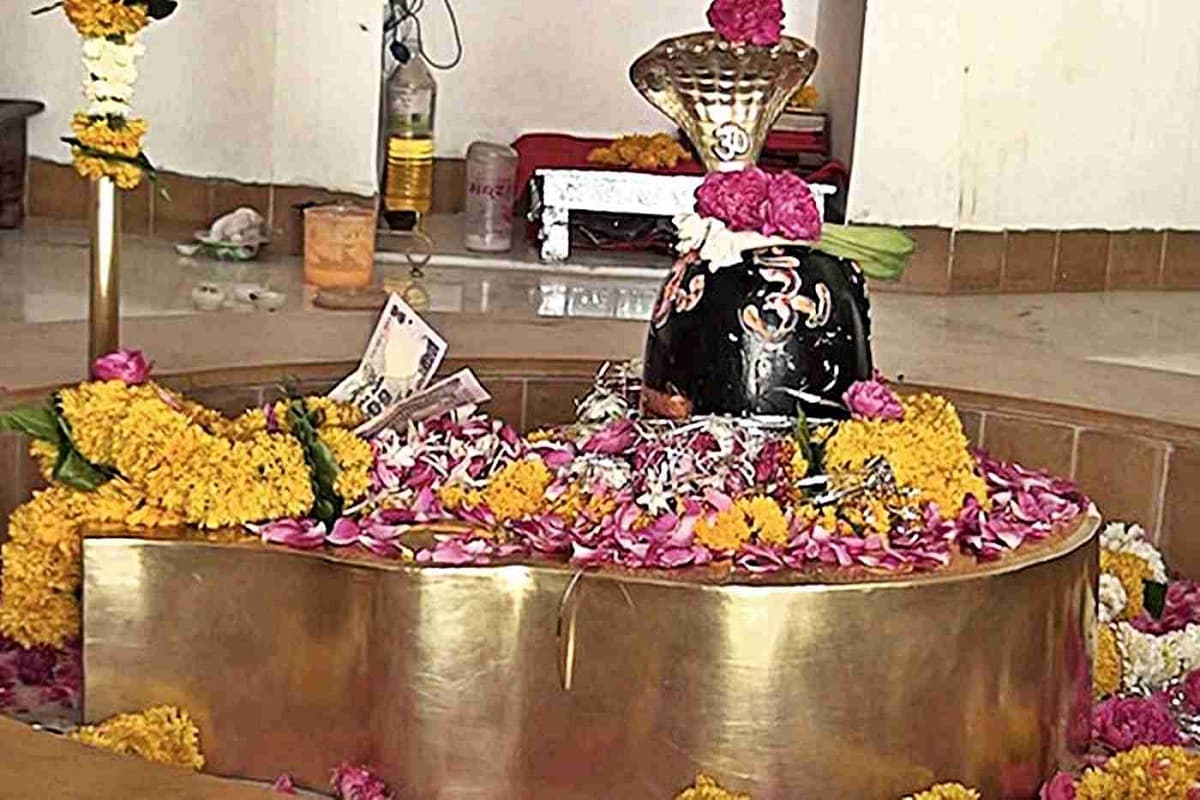 Image Source
Omkareshwar locates near Indore in Madhya Pradesh, which is one of the most sacred places to visit in India. There are two temples here; one is Omkareshwar finds on the island, and the other is Amareshwar discovers on the river Narmada. This Jyotirlinga establishes on the island accessible as Shivapuri in the Narmada River, where the shape of the island looks like Om symbol.
Omkareshwar temple also has a mythological significance. It is a belief that once upon a time, there was a war between gods and demons, and the gods pray to Lord Shiva for victory. Satisfied with the prayer, Lord Shiva appeared here as Omkareshwar and helped the gods by winning over evil. Temple remains open from morning 5:00 to 10 in the night every day, and Darshan is between 5:30 AM to 12:20 PM and 4 PM to 8:30 PM.
#5. Kedarnath in Rudraprayag, Uttarakhand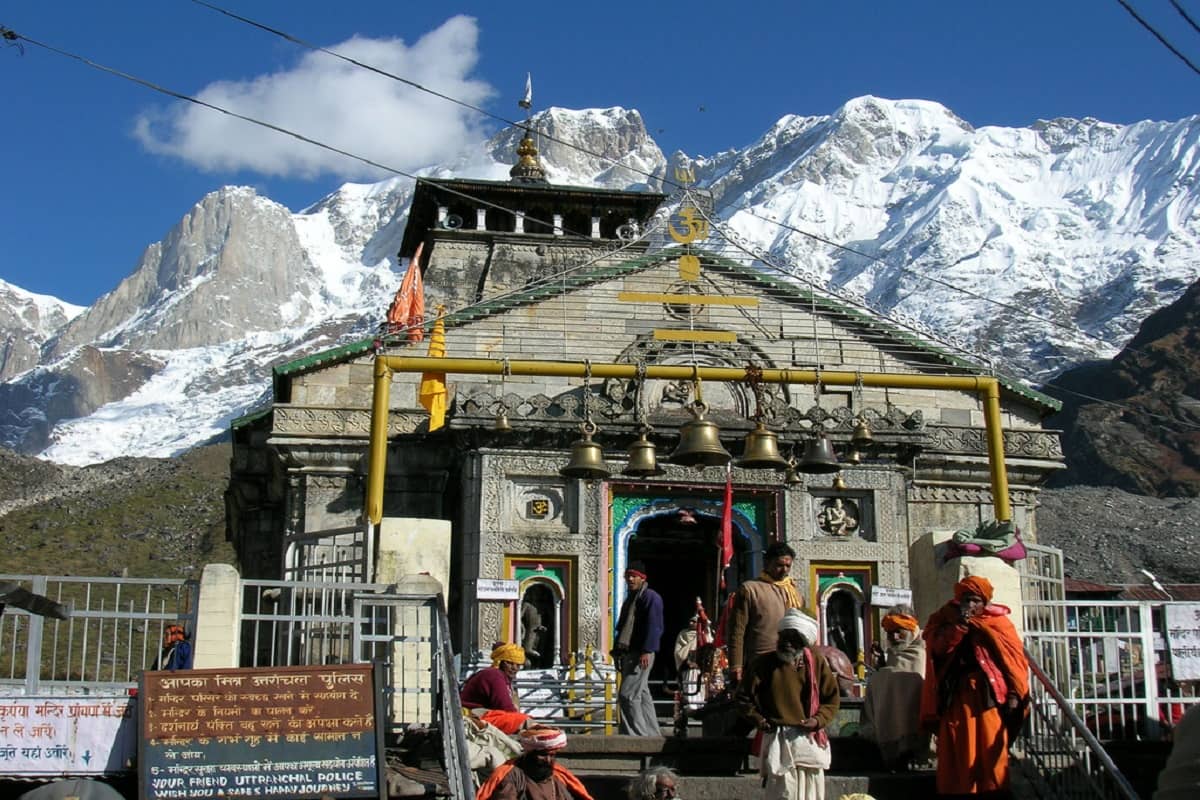 Image Source
Kedarnath is one among the 12 Jyotirlingas locates in the Rudra Himalayan Range in the Uttaranchal state of India and considers one of the four shrines of Hinduism. Pilgrims visiting Kedarnath first go to Gangotri and Yamunotri to take holy water, which they offer to the Kedarnath Shivling. Due to freezing weather and snowfall, this temple opens only six months a year from May to June. It believes that after seeing Kedarnath, a person's life becomes successful.
The Samadhi of the famous Hindu saint Shankaracharya is located just behind the Kedarnath temple. The distance from Haridwar to Kedarnath is 150 km. Kedarnath also found in Shiva Purana and Skanda Purana. Trekking up to Kedarnath is a bit difficult, so people here use mules or canoes for walking. Temple remains open from morning 4:00 to 12 Noon, and 3 PM to 9 PM.
#6. Bhimashankar, Maharashtra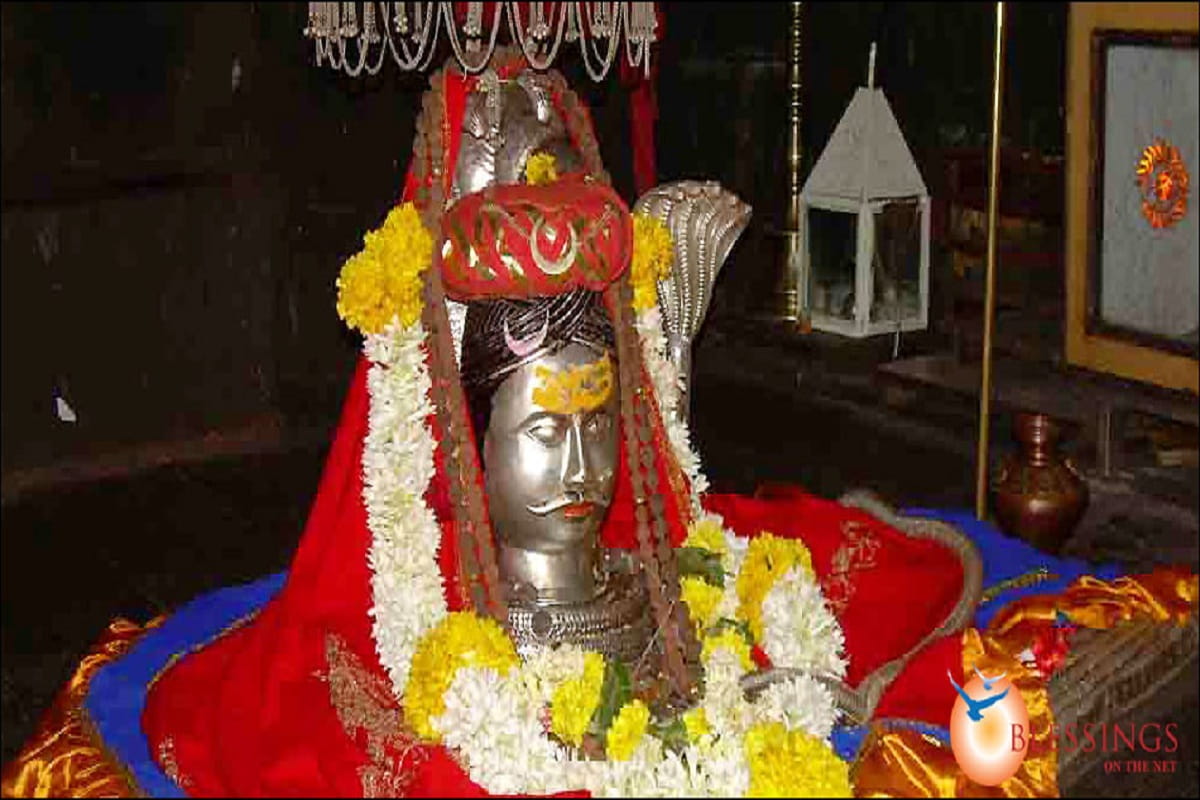 Image Source
One among the Jyotirlingas in Maharashtra, which locates 50 km northwest of Khed near Pune, India is Bhimashankar which is also famous as Moteshwar Temple. This Jyotirlinga built by Bheema, who is the son of Kumbhakarna. The temple situates on a mountain called Sahyadri. This Jyotirlinga is the source of the river named Bhima, which flows in the southwest direction and meets the Krishna river in Raichur district.
It is a belief that a devotee who visits this temple with reverence after the sun rises every morning, the sins of his seven births removed, and the paths to heaven opened for him. Many pilgrims visit this place, especially during Maha Shivratri. Temple remains open from morning 4:30 to 12 Noon, and 4 PM to 9:30 PM. Darshan is between 5 AM to 9:30 PM.
#7. Kashi Vishwanath in Varanasi, Uttar Pradesh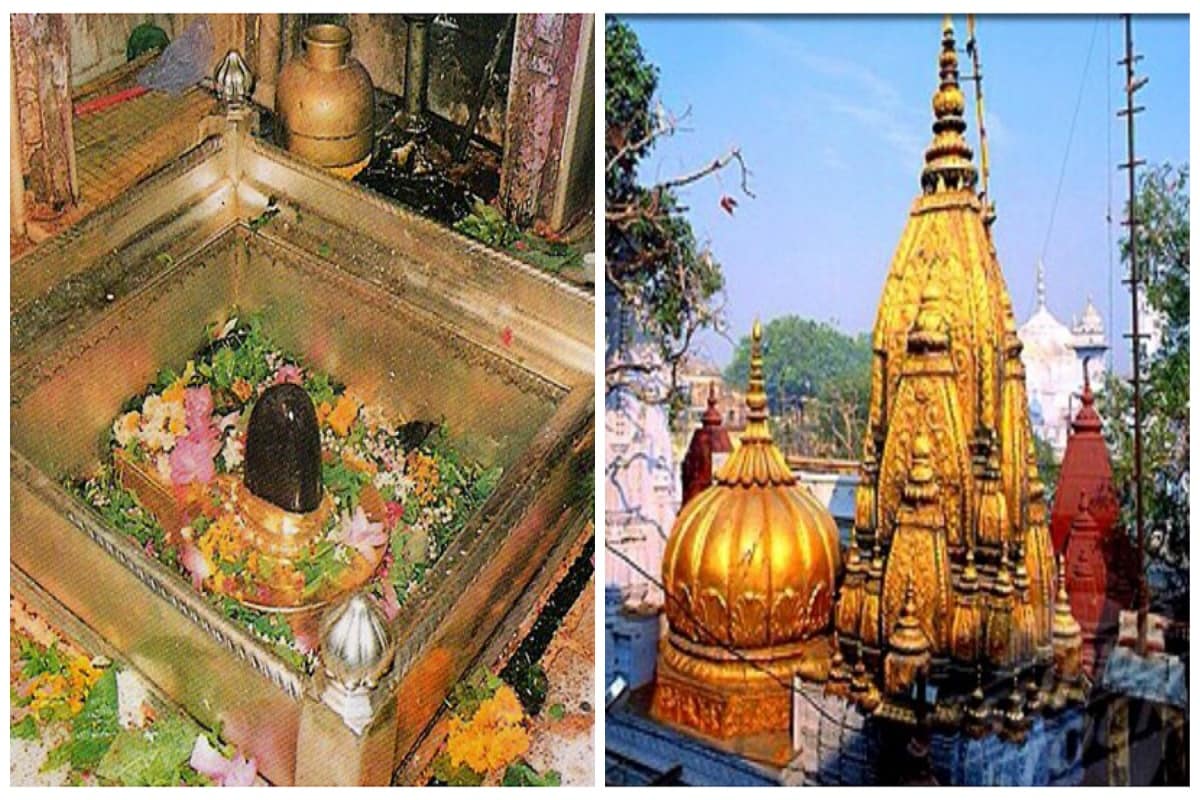 Image Source
Kashi Vishwanath, famous as Golden Temple in Varanasi, Uttar Pradesh, is the most popular of the 12 Jyotirlingas in India. This Jyotirlinga, built by Maharani Ahilyabai Holkar in 1780, which is an important religious place for Hindus. Devotees believe that Lord Shiva resided here and provided happiness and liberation to all.
This place believes that even after the holocaust, this place will remain, and to protect it, Lord Shiva will hold this place on his trident, where after the holocaust is over, Kashi will be put again in his place. Temple remains open from morning 2:30 to 11 in the night every day.
#8. Trimbakeshwar in Nashik, Maharashtra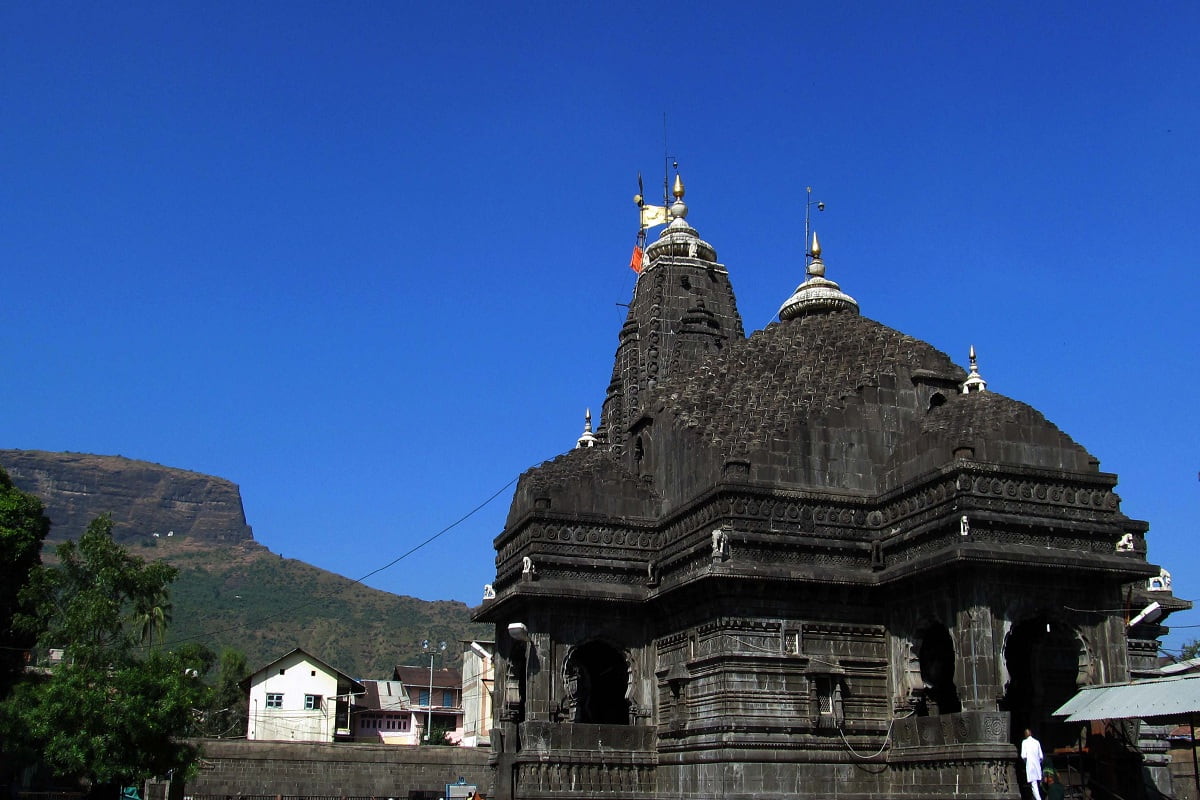 Image Source
Trimbakeshwar is the third Jyotirlinga from the 12 Jyotirlingas in India. The Trimbakeshwar temple locates near the Brahmagiri mountain, 25 km from Nashik district. This mountain is the point of origin of the Godavari river, also popular as Gautami Ganga. According to Shiva Purana, Godavari River and Gautami Rishi had requested Lord Shiva to reside here; hence Lord Shiva appeared here as Trimbakeshwar.
A unique part of this Jyotirlinga is its shape. Instead of a pilgrimage place, there is a pillar, which has three components. These three pillars represent the most powerful and authoritative deities Brahma, Vishnu, and Maheshwar. Temple remains open from morning 5:30 to 9 in the night every day.
#9. Vaidyanath in Deoghar, Jharkhand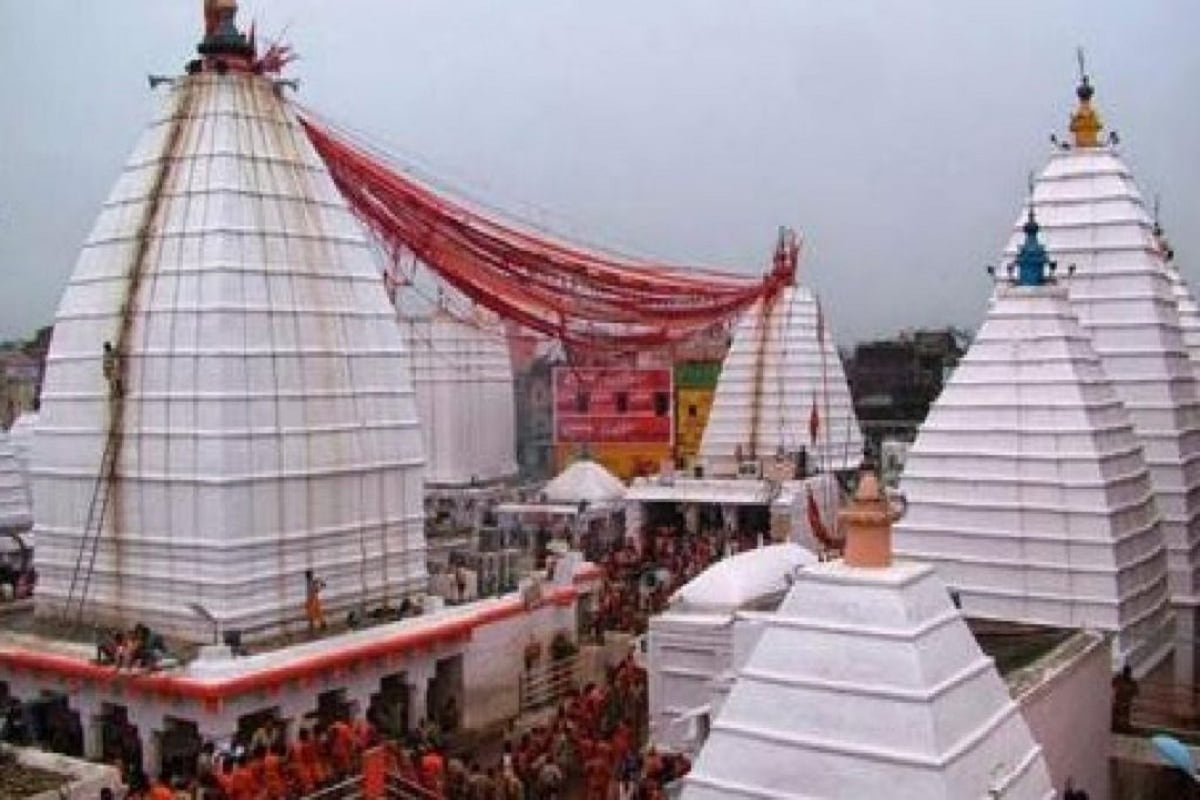 Image Source
Vaidyanath is one of the most worshiped Jyotirlingas in the country, and Vaidyanath also popular as Vaijinath is one among the 52 Shakti Peethas of Sati of Hinduism. According to mythology stories, Ravana worshiped Shiva for years and invited Shiva to Lanka. Shiva entrusted himself to Ravana in the form of Shivalinga and said that this Shivalinga should not fall until reaching Lanka.
At that time, Vishnu interrupted Ravana and prejudiced him to keep Shivalinga at rest before reaching Lanka. Since then, Lord Shiva started residing as Vaidyanath in Deoghar. In the month of Shravana, many people visit this place as people believe that worshiping Lord Shiva gives freedom from all sorrows. Temple remains open from morning 4 to 3:30 PM and 6 PM to 9 PM every day.
#10. Nageshwar in Dwarka, Gujarat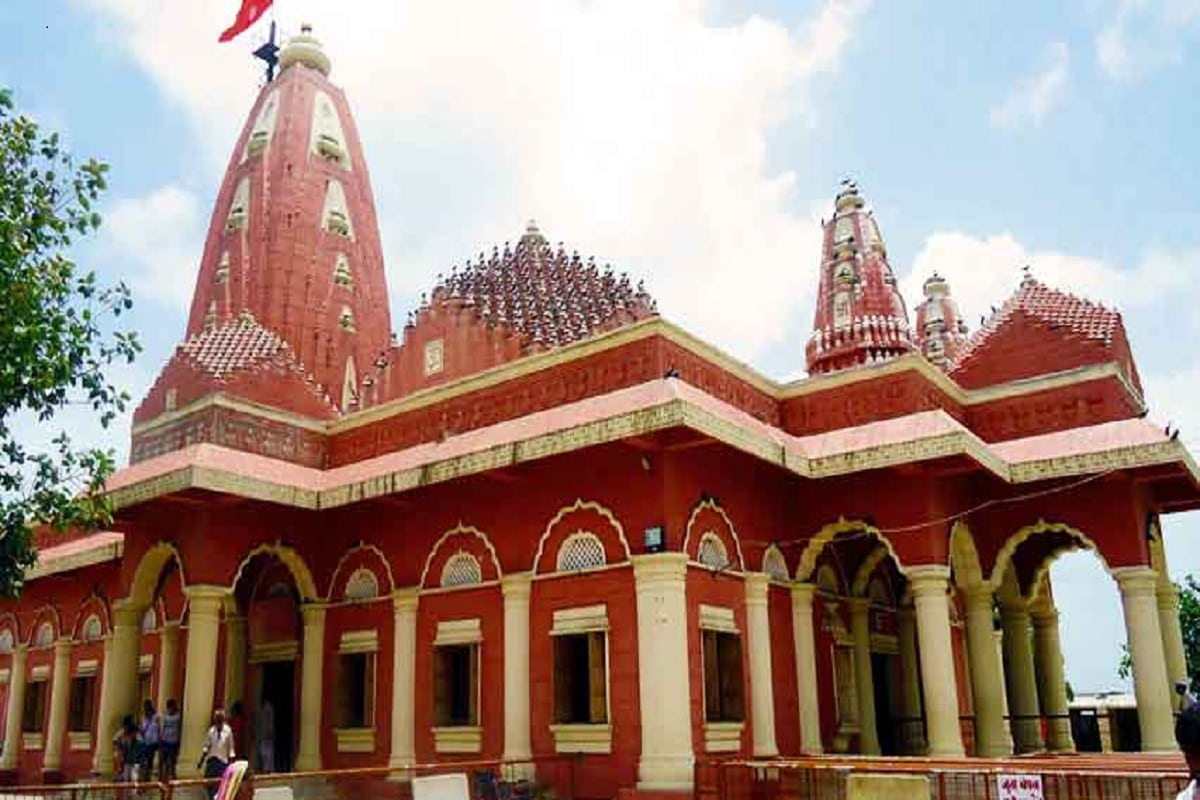 Image Source
The temple of Nageshwar Jyotirlinga situates on the banks of Saurashtra in Gujarat between Gomati Dwarka and Bait Dwarka. This Jyotirlinga is the most popular Jyotirlinga temples in India. According to the legends, Nageshwar considered being one of the 12 most potent Jyotirlingas of this earth, symbolizing the preservation of all kinds of poisons. Thousands of devotees arrive here every year to seek blessings in the holy temple of Nageshwar Mahadev, located in the underground homebred.
The 25-meter-high statue of Lord Shiva in the Nageshwar Jyotirlinga temple, large garden, and unobstructed view of the blue ocean fascinates tourists. Temple remains open from morning 5 to 9 in the night every day, and Darshan is between 6 AM to 12:30 PM and 5 PM to 9 PM.
#11. Ramanathaswamy in Rameshwaram, Tamil Nadu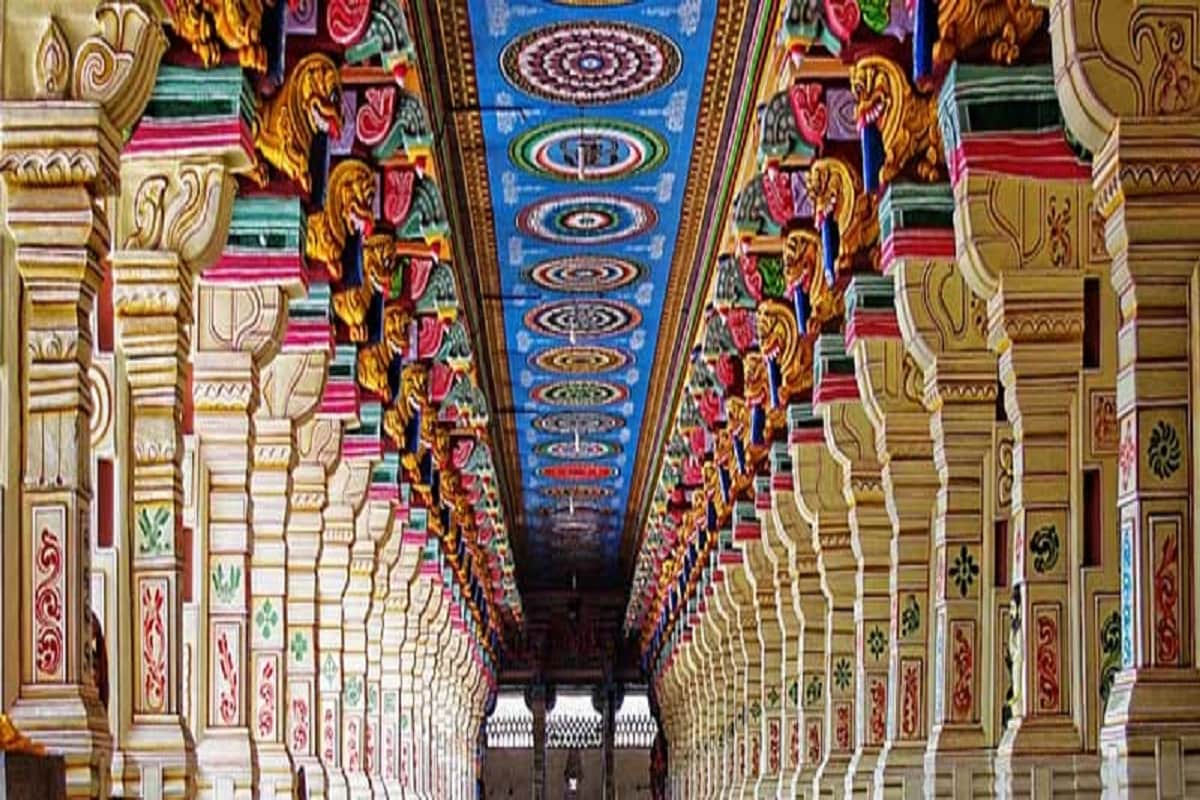 Image Source
Rameshwaram Jyotirlinga worshiped in the country as Dakshin Jyotirlinga. This Jyotirlinga locates on Rameswaram Island in Tamil Nadu. According to the Puranas, Lord Rama worshiped this Jyotirlinga after killing Ravana. The specialty of this place is the sea surrounds this temple. Rameswaram Jyotirlinga, popularly known as Varanasi of the South, is one of the most worshiped twelve Jyotirlingas in India.
Devotees visiting this Jyotirlinga also visit Dhanushkodi beach, from where Lord Rama built Ramsetu to save his wife. This Jyotirlinga is also one of the char dhams of India. Temple remains open from morning 5 to 1 in the noon, and 3 PM to 9 PM. Darshan is allowed until 8 PM.
#12. Grishneshwar in Aurangabad, Maharashtra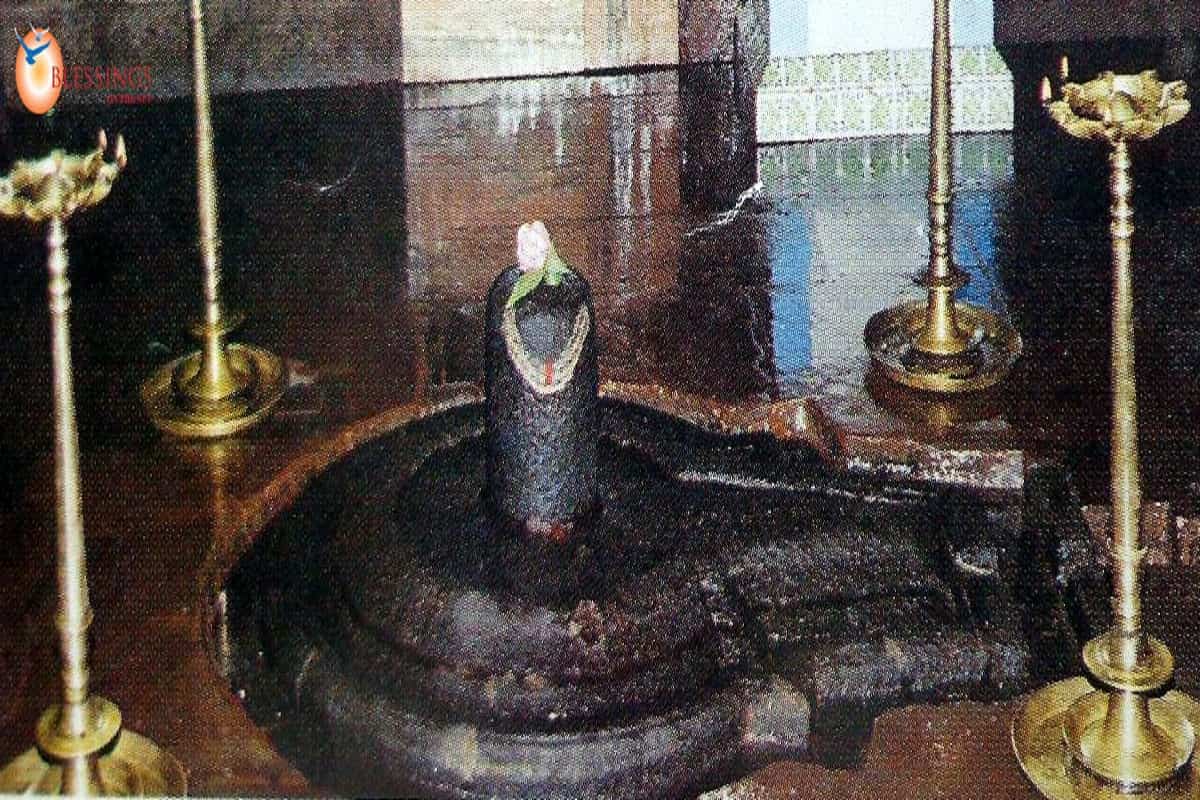 Image Source
A five-storied Shikhara style structure with impressive red rocks, carvings of deities, and the huge Nandi Bull Grishneshwar Temple in the main Durbar Hall is one of the 12 Jyotirlingas. This Jyotirlinga locates in the village of Verul near the caves of Ajanta and Ellora in Aurangabad.
This temple, built by Ahilyabai Holkar, is also known as Gru Someswara and Kusum Eswarar. The Dashavatar statue of Vishnu carved on a red rock is the center of attraction here. Temple opening hours are from 5:30 AM to 9:30 PM, but during the month of Shravan, darshan is between 3 PM to 11 PM.