Tips For Traveling To New Zealand
New Zealand is a lovely country to visit, whether you're traveling solo or with a group. It has its own scenic charm that seems to attract lots of visitors from all over the world.
Visiting New Zealand might require you a bit more planning. After all, it's a sparsely populated nation and drafting your itinerary could be challenging since there are too many places to visit. Therefore, it's essential to know the basics and some tips for traveling to New Zealand.
Basic Facts About New Zealand
To travel to New Zealand means heading on a great adventure! But first, discover the country's basics through this list.
Capital: New Zealand's capital city is Wellington. Its main cities include Auckland, Christchurch, and Queenstown.
Currency: They use the New Zealand Dollar, wherein NZD$1.00 = USD$0.70
Entry/Visa: It's believed that almost all foreigners can enter New Zealand as long as they first obtain the relevant visa or visa waiver. If you want to apply for permanent residency or work in New Zealand, you may need a skilled migrant visa guide for more information.
Language: People in New Zealand speak English and Maori.
Transportation: The most common way to go around New Zealand is via a car or campervan. Their roads are believed to be safe and efficient since there are many places to make a stop.
Islands: The country is composed of two islands, the North and South Island.
Top Points To Consider For New Zealand Travelers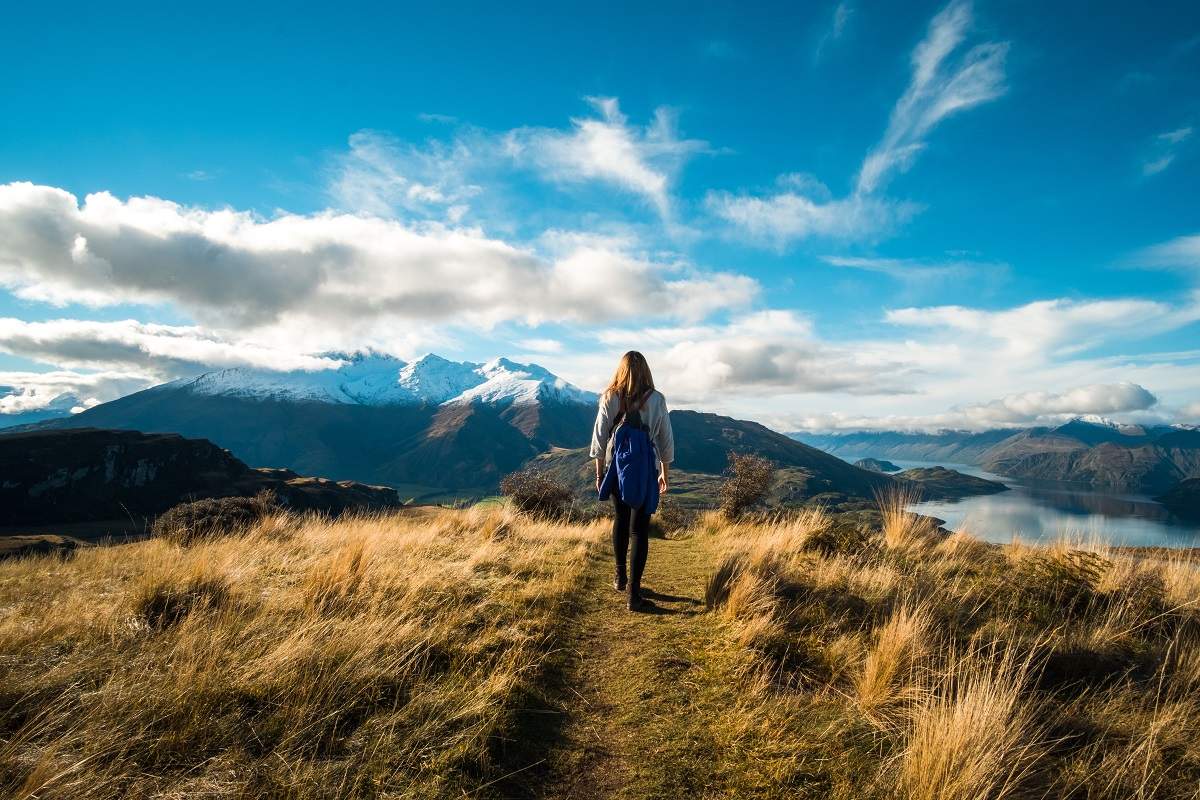 Now that you're equipped with the basic knowledge of the beautiful country of New Zealand, here's a list of tips to guide you in embracing this experience.
#1. Note Their Road Navigation Rules
Driving in New Zealand is similar to driving in some countries. It's important to note that you must always drive on the left-hand side of the road. Before driving, make sure to bring your driver's license with you.
You might encounter unusual road signs in New Zealand aside from the self-explanatory ones. You can see their 'right of way' signs on bridges with one lane. On this sign, if the white arrow points to where you're heading, then you can proceed. It means there'll be no expected traffic on the bridge. Besides that, they also have railway crossing signs and 'give way' signals. That's why it's crucial to be wary of the road signs as you drive.
As you navigate your way through the roads, don't forget to fasten your seat belts and avoid using your mobile phone while driving. Lastly, never drive when you're under the influence of alcohol or drugs.
#2. Take Advantage Of Supermarket Deals
Buying groceries can be more convenient in supermarkets. All essentials are believed to be complete and well-stocked in New Zealand supermarkets. Compared to convenience stores, their goods seem to be cheaper as well. You can also obtain discounts and coupons if you have loyalty cards like in these big stores.
You may also be asked as to how you're going to pay. In that case, you may use credit cards or cash. Cash payments might be a good option since not all of their stores take credit cards. Lastly, it's believed that tipping is not mandatory for New Zealand. None of them will assume you're rude if you only pay the exact amount on the invoice.
#3. Be Aware Of Their General Safety Precautions
New Zealand is believed to be an incredibly safe country. However, you still have to do preventive checks. Aside from having a safe flight, you must not forget to secure your valuables and avoid walking around alone during late hours.  If there are any emergencies, you can dial 111 to contact personnel from the fire department, ambulance service, or police authority.
#4. Book Your Accommodation In Advance
New Zealand is a popular tourist destination. Places could be crowded. Therefore, it could be necessary to book in advance. If you're visiting during the high season, remind yourself to reserve accommodation as soon as possible.
There are plenty of accommodation choices in the country, whether it's budget-friendly or luxurious. If you're on a budget, it might be better to opt for hostels as they are cheaper.
#5. Learn How To Budget
If you're visiting New Zealand, it's critical to estimate your budget carefully. This is to avoid getting caught by surprise in the middle of your visit concerning your money. You must budget everything, from your gas expenses, car rental, accommodation services to food expenses, activities, and other expenses.
Conclusion
New Zealand is undeniably a great country. It may look small on the map, yet each of its corners seems to be full of adventures and wonder. If you plan to visit this country, don't forget to note the detailed tips and information above so you won't get confused. Once you land on their islands, you could realize how beautiful and unique the country is.