Best Travel Deals
It's a common misconception to think that traveling is reserved only for the rich. Yes, certain trips are, of course, more costly than others. There are also accommodation options and destinations that are more luxurious. If you're pinching pennies right now, this doesn't mean you have to miss out on what the great big world has to offer.
There are many ways to travel, even when you're on a budget. And this begins with learning how to score the best deals through Prize Rebel's tips and other sources you can go through. If you're savvy about your research process, then soon enough, you can be a travel nomad yourself.
Ways To Find Great Travel Deals
Traveling is always an exciting thing to look forward to, so it's best to master some trade tricks to score great deals. Once the borders of countries finally open up, and tourism is in full swing again, you'll be on your way to embark on some exciting journeys again.
Here are four ways to help your search for great travel deals that won't burn a hole in your pocket.
#1. Be Flexible With Your Travel Dates And Times
If you already have a particular destination in mind for your next trip, keep this destination fixed. What you can be flexible with is the travel date and time. For instance, airline and accommodation ticket prices can vary, depending on where you're headed and the season of the year.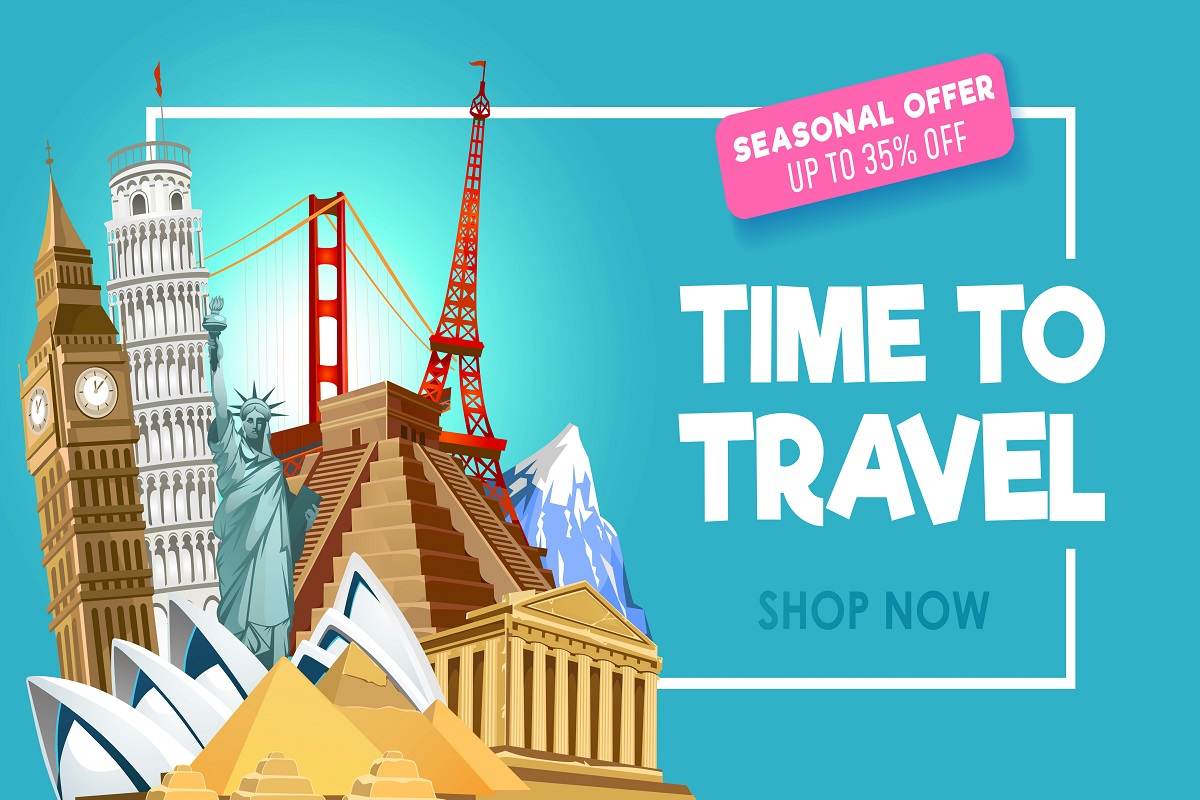 For example, if you're headed to Europe, August is a good time as that's when some locals are leaving for holidays abroad. This means tickets for flying out of Europe are pretty pricey because it's their peak season. However, tickets going to Europe can be relatively cheaper.
What you can do to ensure you're getting the best price is keying in different dates of the year when you know you can travel. You could do this before you make a final booking for your airline. Then, list down the airfare for each of those dates. That way, it's easier to find and compare which travel times can give you the best price.
#2. Use Destination Search Engines
Another way for you to score the best deals is to be flexible with the destination. This means using destination search engines to your advantage—and using them smartly.
For instance, instead of keying in a specific travel destination, you can key in your target travel date. Destination search engines will give you options of places and airlines on those travel dates so that you can choose the cheapest destination on your preferred travel date.
The good thing about this is you may be in for a surprise. Perhaps you can now go to a place you didn't even think of visiting–all because of being more flexible on the destination.
#3. Fly Budget Carriers
If you've gotten used to choosing the more common and well-known carriers for your trips, why not give budget carriers a try? Surely, you'll have to let go of a thing or two, such as having a limited baggage allowance or bringing your meals instead of including them in the ticket. If these adjustments would be challenging for you—especially the baggage part—try to look for packing tips from travel bloggers, backpackers, or weekend travelers to get some clues.
Just be sure to do ample research on the reputation of the airline. Make sure you're in good hands, even if you may be flying with a smaller airline company.
#4. Sign Up For Notification Or Alerts On Deals
If you're an avid traveler, you won't mind receiving email notifications about good travel deals. There are airline companies, booking apps and sites, and other travel websites you can subscribe to for such announcements. That way, you can be one of the first to be notified in case of a price drop.
This is very helpful, especially because you can't keep on checking the sites regularly. Plus, many of these price drops happen as flash sales or during the early hours of the morning. When you're notified of when these flash sales come, you can set an alarm to book during that price drop.
Conclusion
At a time when tourism activities are still quite limited, it's still natural to catch the travel bug, especially when you're stuck at home. You could be itching for a holiday off somewhere, and you feel like getting ahead with planning your trip. Go ahead and do so.
It doesn't hurt to plan early so that when borders finally open, all you have to do is make those bookings final, hop on that plane, and embark on your journey. Plus, you can also be more economical about it now. Since you're getting the best deals, who knows, you may even be able to travel more than you used to—so search for those good deals.