Things To Do Before Going On A Boating Vacation
You may be facing different challenges and tasks every day, so what are some means to relieve stress? If you're frequently busy, how will you relax and unwind? Most people's regime to intense boredom in the house or too much overworking is to go on a vacation. Whether it's a beach vacation or a city vacation, it'll be fun to chill, and one thrilling type of vacation is a boat trip.
Boating can be done at almost any beach as long as there's a proper authorization. Many people have done it, especially those who live in states with nearby bodies of water. Those who live in Maryland, an island surrounded by bays and coastal plains, could be more conducive to ocean and boating activities. Also, they're offering a boater safety course MD program to teach and train potential boaters before operating any boats.
Why You Should Go On A Boating Vacation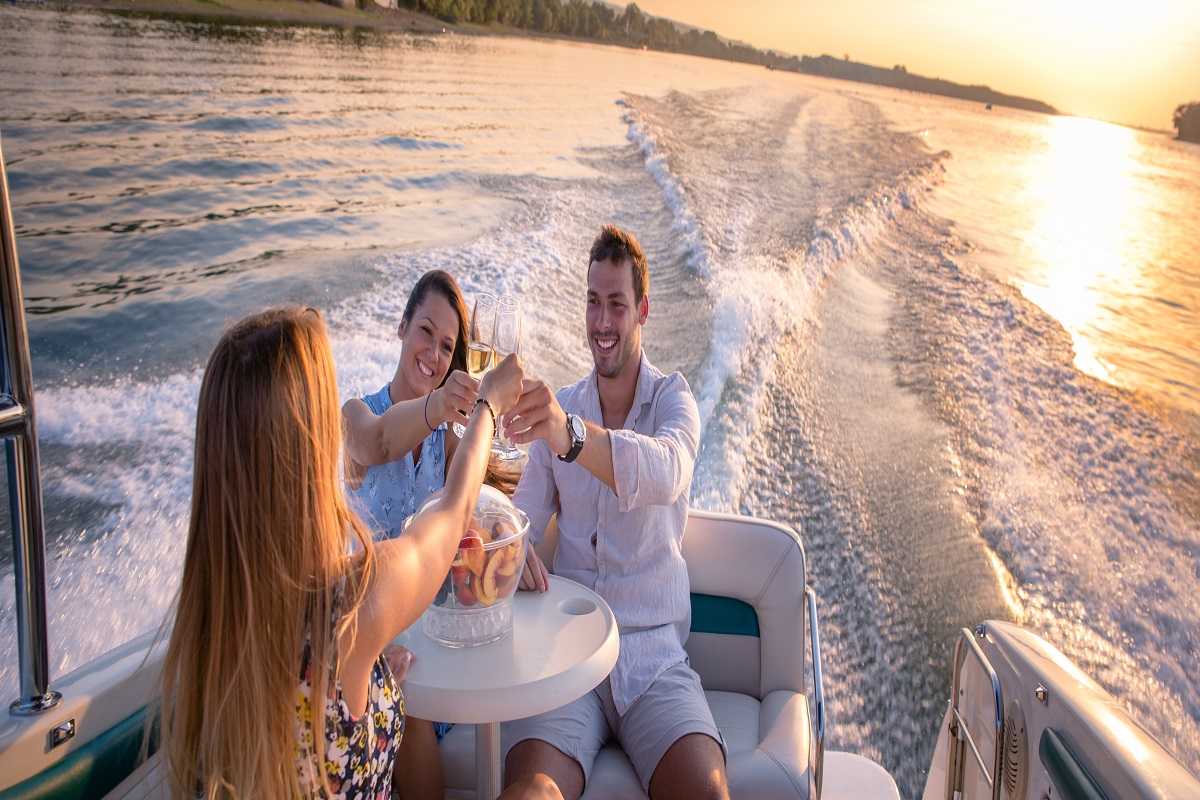 Sailing and boating could be your chance to remove all concerns and worries from your mind and bask under the sun. Also, having a boundless ocean view and being surrounded by different sea creatures could be exhilarating for some.
If you want to cherish exclusive memories with your loved ones, it might be best to take a trip on a yacht and create memories lasting a lifetime. You could discover great coves and gorgeous views along the way, and you might also discover secluded beaches and rare features of nature you'd have otherwise missed.
Things To Consider Before Boating
Whether you rent a cruise with your friends or by yourself, one of the most critical tasks on your to-do list may be to prepare well as such could save you from enduring hassles from facing the unexpected.
Ready to learn what to do before a boating trip? Here are little things you must note before riding with the tide:
#1. Inspect Your Craft
Before onboarding, be sure to do a boat inspection. It's better to delay a few minutes onshore than be in an uncomfortable and dangerous situation in the middle of the sea. Make a checklist of things you have to be cautious about.
Here's a list of what you should have:
First aid kit
Spare mechanical or repairing tools
Offline maps
Extra boat key
Floatation devices
Extra Fuel
If you're able to check these, you may not worry anymore about any disturbances in the middle of sailing.
#2. Check Weather Forecast
Take a minute to evaluate your safety readiness by checking the weather forecast. If the conditions are bad, it's best to reschedule or postpone the trip. Ensure it's good weather, and there aren't any local hazards or boating restrictions. Being cautious could save lives and avoid accidents.
#3. Consider Your Routes
Before you add routes to your timetable, you might as well do the following:
Consider whether you'd have enough energy to help you get there promptly.
Determine your cruise range and pick destinations you could realistically visit and be satisfied with.
When you have a specific destination point, set arrival and departure times.
You're in charge of the whole travel path, so be responsible for considering such factors.
#4. Pack Smart Clothing Options
There are plenty of quick-dry fabrics out there, which might be a good option in boating. You may also pack extra clothes to avoid feeling icky about wearing wet ones. Also, use wind-friendly accessories. Choose a sturdy hat staying on your head even on strong winds or sandals capable of navigating slippery stairs or decks at ease.
#5. Bring Mask And Snorkel
When going on a boating vacation, it might be necessary to purchase your snorkeling gear to ensure a good fit and avoid leaky ones. Go to your trusted dive shop and ask for recommendations to try on.
#6. Plan Meals And Bring Lots Of Water
Your meal plans will depend on how long the trip would be, although it's better to have extra food and water supply on board to avoid starving in the middle of the trip. It might be great to stack your snacks or energy bars for short trips. Whereas for whole day trips, be sure to have enough food supplies.
#7. Pack Personal And Entertainment Essentials
There could be possibilities of motion sickness or sudden boredom when you're on board. For seasickness, prepare a remedy for drowsiness or take medicine for such a condition. But of course, always ask for prescriptions.
If you want to do something else, don't forget to bring entertainment. You may bring sets of dice or a deck of cards to play with. There's probably no Wi-Fi or service in the sea, so give yourself a heads-up.
Conclusion
Boating is a pleasant and healthy way to have fun and spend time with your friends, family, or by yourself. It might also be a remedy to boring vacations. Heading to the sea and becoming one with the ocean could be the best thing to do under good weather.
Enjoy activities like scuba diving, snorkeling, swimming, and other boat and underwater adventures. But before doing so, think carefully about what must be prepared beforehand and follow the tips mentioned above.