Are we going to see Hotels and Programs all over the world – as it was before COVID?
Most people are familiar with Passover, the Jewish holiday commemorating the Jews exodus from Egypt. The holiday lasts for 7 days in Israel and 8 days outside of Israel. The holiday is based on the Jewish lunar calendar, so it falls out on different dates on the Gregorian calendar but always in the spring months of March or April. Jews celebrate the first night with a seder, retelling the story of the 10 plagues and the exodus from Egypt. Passover was traditionally a time for extended families to come together to celebrate.
At some point, about 50 years ago, Jews started to use the week of Passover to take a vacation and celebrate in a hotel. At first, it was mainly upstate New York, Miami Beach, and Israel.
Over the past 20 years, there has been a significant expansion in the Passover programs industry with destinations worldwide. There are programs across the United States, South America, South Africa, and Europe. There are many different price points, from more basic Passover programs to very extravagant programs.
There is a Passover program suitable for everyone. Practically all programs are supervised by an Orthodox Rabbinic authority, but there are all different levels of religion and kosher status at these programs. Some programs have separate swimming, offer higher levels of kosher supervision and various types of prayers. There are programs in English, Hebrew, French, Spanish and more. The Passover programs cater to all types of people: Ashkenazi and Sephardi, gebrochts and non-gebrochts, kitniyot and non-kitniyot (most though – about 90% – are non-kitniyot).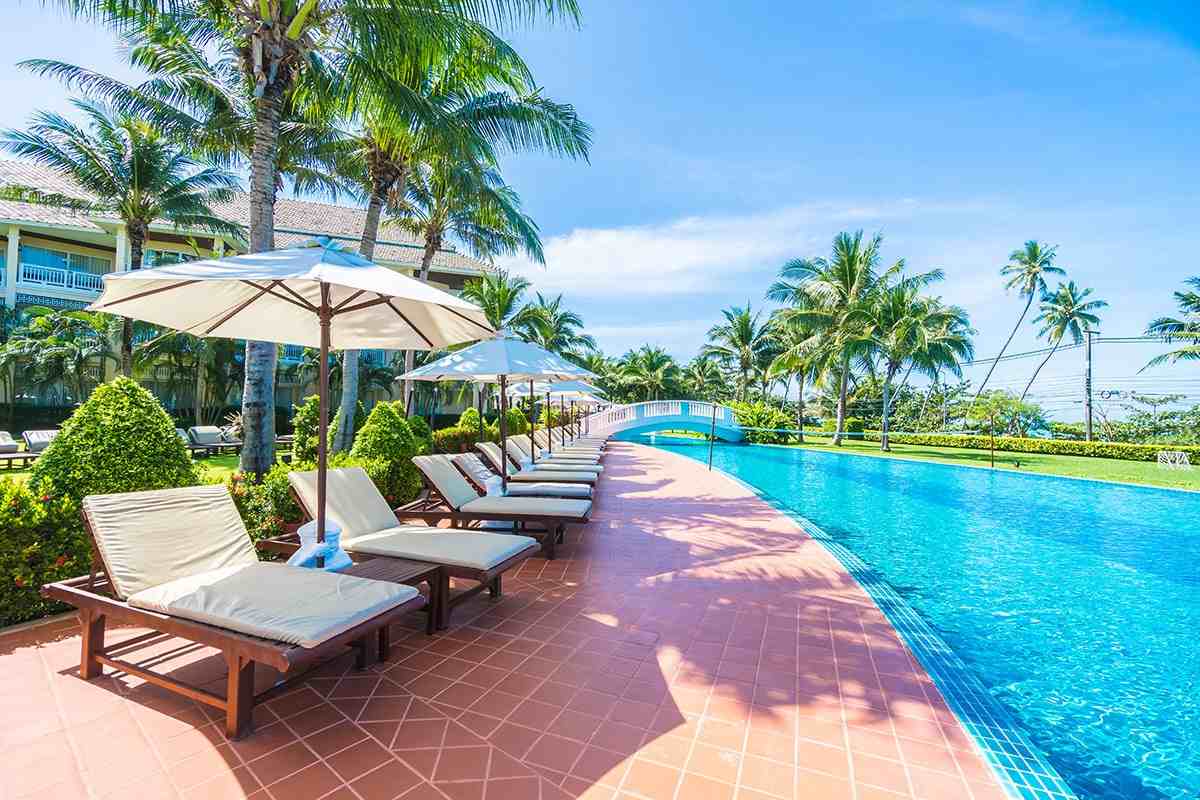 There are Passover programs in city hotels, beachfront resorts, and villas. There are Passover vacations for skiers, adventurers, swimmers, athletes, or those who want to hang by the pool and get spa treatments.
Passover 2020 was shaping up to be the biggest year for Passover programs. The program operators spend months organizing everything from securing hotels, staff, kosher food preparation, entertainment, and all the little details that make these programs special. All the work had done when the coronavirus pandemic (COVID-19) took the world by surprise, shutting down the travel and tourism industry, including all of the Passover programs. 
By the time Passover 2021 rolled around, people had been stuck at home for the better part of the year and were ready to get out. The choices for Passover programs in 2021 limited due to the effects of COVID-19. Most people wanted to stay close to home, and many countries, including Israel, were closed to foreign travelers. Still, there were two Pesach programs in Dubai. Almost 100,000 people flocked to Orlando, and all the Passover hotels in Miami were booked to capacity. One Passover at home was enough for them, and they were ready to go away for Passover vacation. 
Passover program operators and those who go aside for Pesach are looking forward to getting back to normal this year, it will be a new normal, but with the vaccines being more and more in reach for travelers, it looks positive! Some people are wary about air travel to look for programs close to home or within driving distance.
There is no doubt that next year, there will be more programs. As more people around the world get vaccinated, the Passover program industry will return big time with programs all over the world.