Things To Do On Your One-Day Trip To New York
If you love to travel, it wouldn't be a surprise to see New York as part of your travel bucket list. It's a melting pot of many cultures, and with various sights, sounds, and tastes to experience, it can be overwhelming, especially if it's your first time in the city and you only have 24 hours to spare.
And all through a day isn't enough to experience New York in all its glory; you can still enjoy the sites and make the most of your short visit. All you need is do is research beforehand to have the best travel itinerary. However, if you don't have enough time for that, this article is for you.
Here are the six things you can do on your one-day visit to the Empire State:
1. Visit The Waterfalls In Ithaca
If you've always thought of New York as a concrete jungle, you are in for a surprise.
Located in the southern part of the state is Ithaca, home to the best waterfalls in New York. The city has over 100 falls within 10 miles of downtown.
You can take the Ithaca hiking trail and hike to the waterfalls. Some of the 'must-see' include Buttermilk, Cascadilla Gorge, Lower, Lucifer, Horseshoe, Triphammer, or Wells.
Once you've snapped some memories that will remind you of the city's natural beauty, you can take the  Ithaca to New York bus for more adventures.
2. Tour Central Park
This destination is just around a four-hour bus ride from Ithaca and one that you shouldn't miss.
Central Park is most people's favorite, and rightfully so, as it has a lot to offer, including a beautiful sunset, lush garden meadows, skating rinks, ball fields, and strawberry fields.
If you love animals, The Central Park Zoo has a lot to offer, with some species coming from the polar regions and the California Coast. You can enjoy watching red pandas, snow leopards, snow monkeys, penguins, grizzly bears, lemurs, sea lions, etc.
3. Check Out Liberty Island
Your New York experience won't be complete without a great view of the Statue of Liberty located on Ellis Island. However, you should note that the lines can be very long, especially during the peak season.
Skip the long queues and consider booking your ticket months in advance, especially for the crown and pedestal. Alternatively, if you are pressed for time, you can also take a 90-minute cruise to see all the iconic sites of midtown.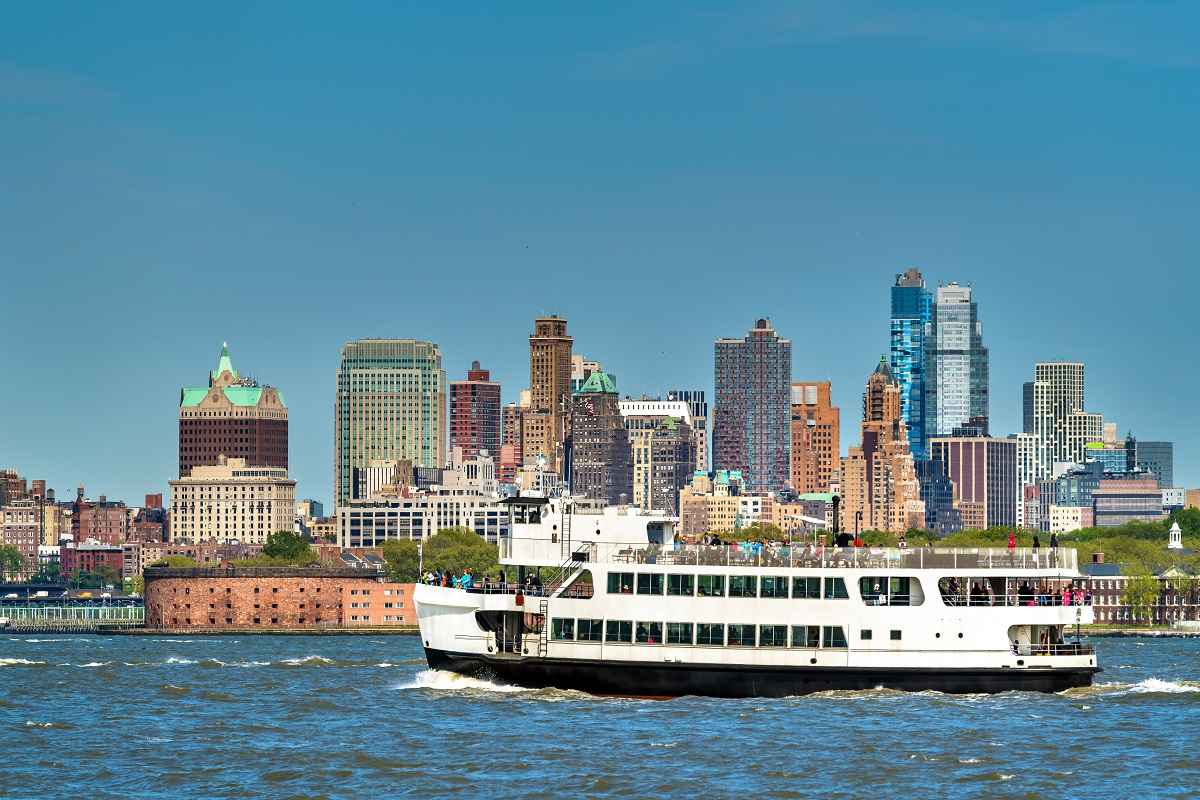 You'll be able to catch a glimpse of Lady Liberty and Ellis Island from your cruise, thus killing two birds with one stone. In addition, you can enjoy a sail down the Hudson, thus passing under three bridges, including Brooklyn, Williamsburg, and Manhattan, then cruise to the United Nations.
4. Enjoy Oculus
The Oculus has a lot to offer, including twelve subway lines, farmers' markets, art exhibits, musical performances, and retail events that cater to all your needs. And as you enjoy the music performances, take in the architecture that Oculus offers.
The Oculus structure remembers the 9/11 attacks that destroyed the Twin Towers. It is aligned with the sun's solar angles from 8:46 am on September 11 until 10:28 am, when the second tower collapsed.
5. Walk The Brooklyn Bridge
If you have thirty minutes to spare, consider walking on the 1.6-kilometer Brooklyn Bridge Pedestrian Walkway to see the breathtaking NY skylight. However, you should consider some factors to get the full experience.
First, begin walking from the Brooklyn side towards the Manhattan side for the ultimate city skyline view. Take advantage of the picturesque river scene and iconic buildings as you take your stroll. Avoid the white lines as these are meant for bikes. It's also best to visit this destination early in the morning or late in the evening on the weekend to avoid tourist crowds and office workers rushing for the subway.
6. Enjoy St Patrick's Cathedral
St. Patrick's Cathedral will be up your alley if you enjoy prehistoric architecture. Located just across from the famous Rockefeller Center, this cathedral is among the largest Neo-Gothic Roman Catholic cathedral in the United States, making it a site worthy of being enjoyed and visited. The stunning high-ceiling altar, thousands of intricately designed stained glass windows, massive bronze doors, and the 7,855 piped organ make this place worth a slot in your travel itinerary.
Here, you'll get to light a candle and walk through the intricate design that's years old and still holds its fascination to date. Visitors and worshippers alike can take a self-guided audio tour with the help of a mobile app.
Bottom Line
It's not a secret that New York City has a lot to offer in terms of attractions and sites. And although a day isn't enough to explore every gem, you can still get the most out of this experience.
Consider taking a cruise and enjoying every site without traveling long distances. In addition, make all your reservations, including bus and restaurants, before the trip to ensure that you won't have to wait in line.