Best places to visit in November in India
The month of November has already arrived i.e., the winters have started and the weather becomes very pleasant. On one hand there is a mild cold, on the other hand, the greenery of rain starts changing its color and trees, plants filled with red-yellow, orange flowers and leaves.
If you are planning to move around in this season, then here is the list of places to visit in November in India which are a good option for you.
#1. Sundarbans, West Bengal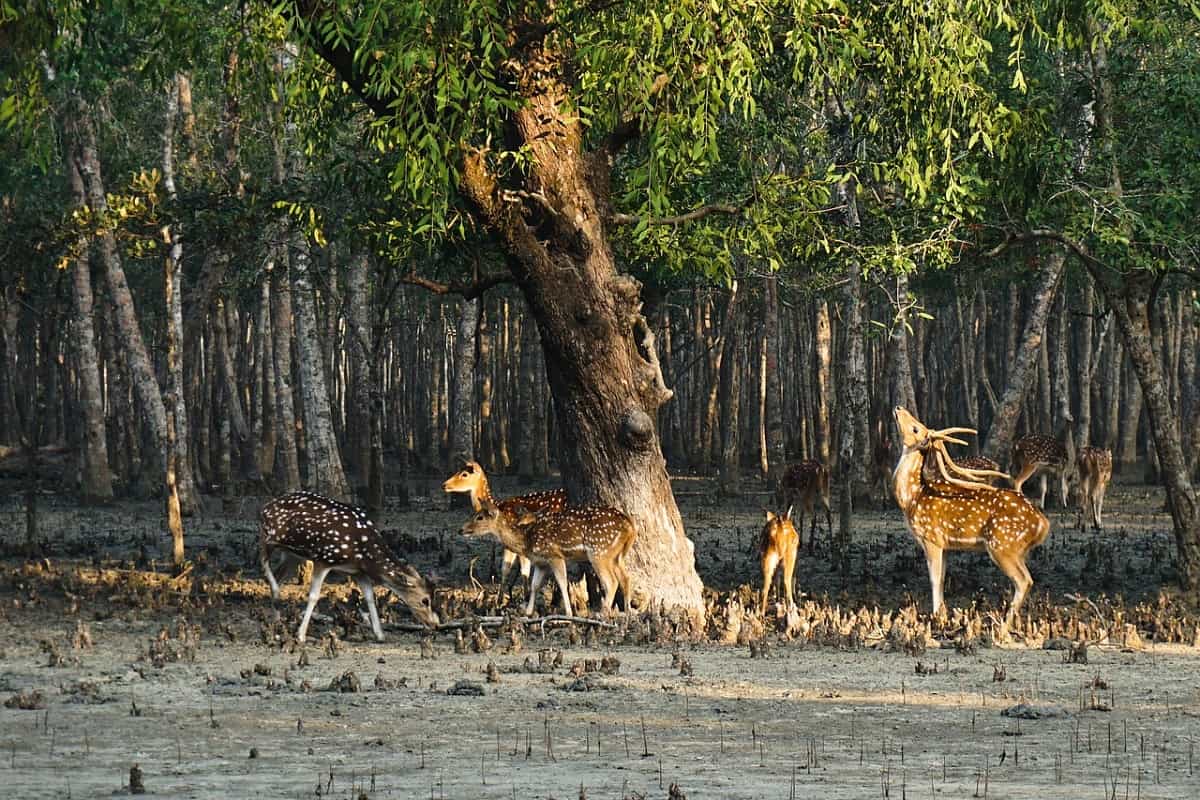 Sundarbans National Park in Kolkata called the pride of Bengal, famous for Bengal tiger and it should be on everyone's travel list. Here you will get a chance to see nature closely. It is the best national park, river, jungle safari, resort, etc.
Along with this, there is a turtle conservation area on Kanak Island. Sundarbans National park is spread over 1330 square kilometers and this park has the largest forest in the world. This is one of the best wildlife places to visit in November in India.
#2. Varanasi, Uttar Pradesh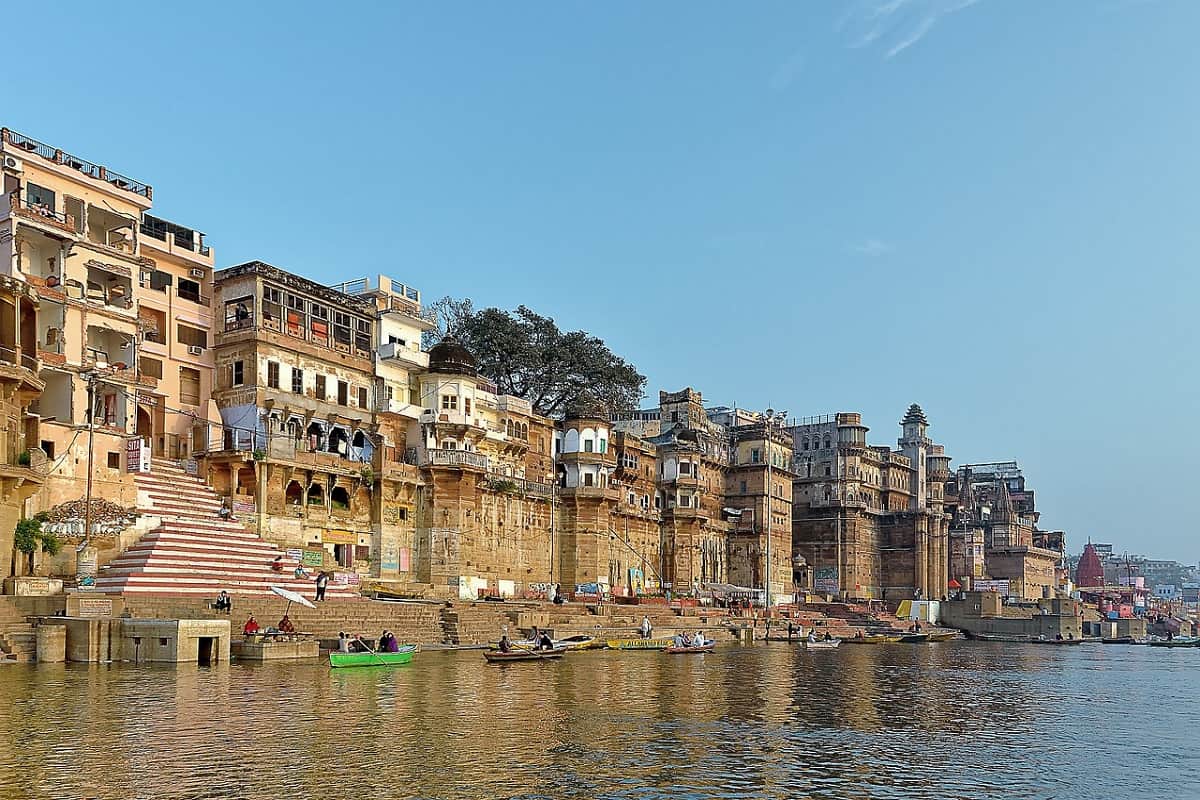 Varanasi is one of the oldest and sacred Hindu cities in the world where Ganga Mahotsav is celebrated every year in November. Here, you can make your trip fun by roaming on the banks of the Ganges.
Apart from this, you can enjoy various cultural and social programs ranging from music. Ganga Mahotsav also happens to be excellent vicinity to experience boating, kite flying and more.
#3. Bodh Gaya, Bihar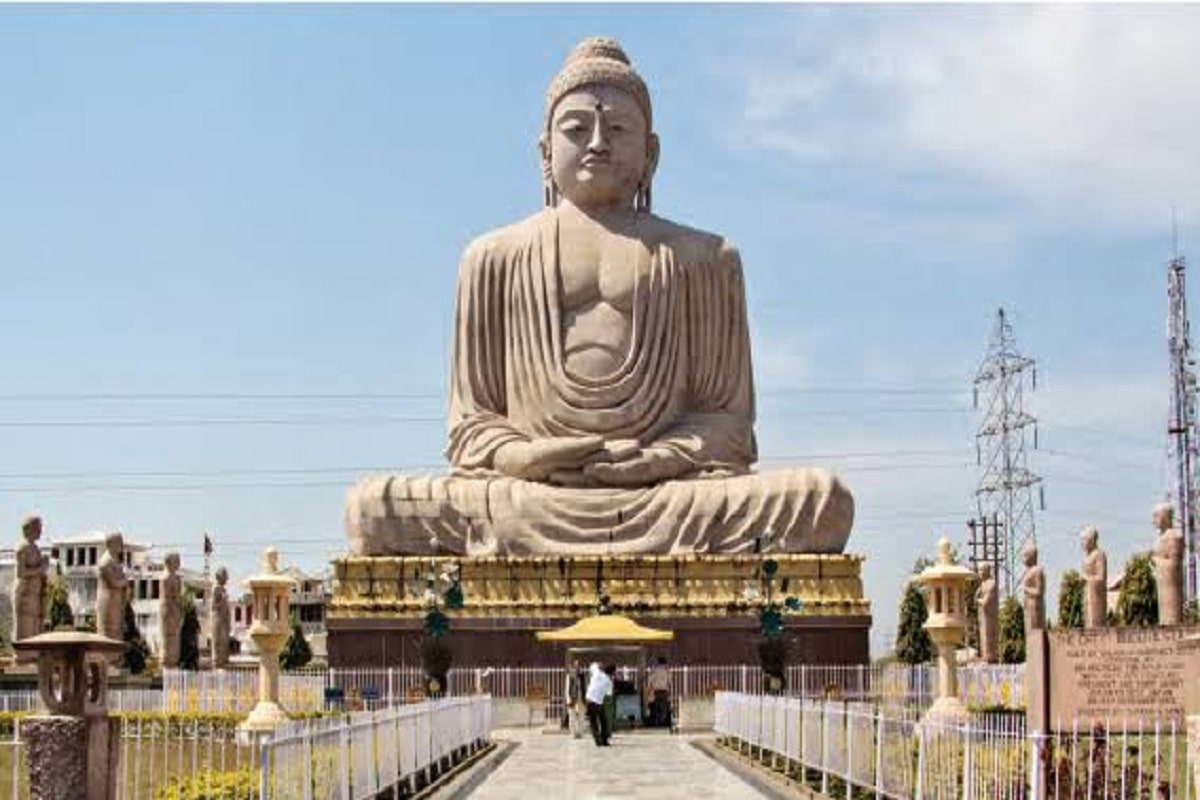 Image Source
Bodh Gaya is a UNESCO World Heritage Site and a place of pilgrimage for those who follow Buddhism. It is believed that Lord Buddha had self-realization here. At this place, you will feel peace and at the same time, there are many stupas and tourist places to visit.
This is one of the best places to visit from November to March as the temperature stays moderate and from Dharamshala Tibetan pilgrims also visit.
#4. Old Goa, Goa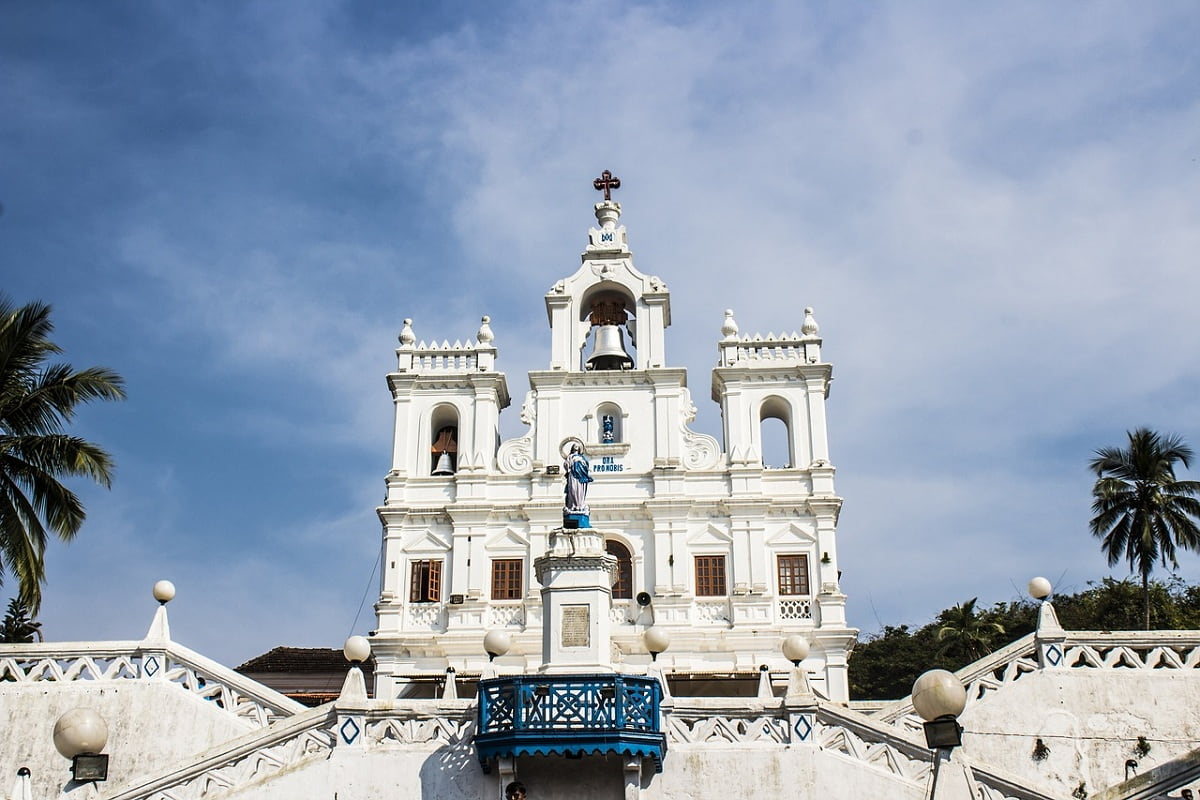 Goa is known for its beaches and churches in India. Goa may be the smallest state in India by area, but it has always been the leader in terms of the number of tourists. About 48 km from Goa, there is a place known as Old Goa where you can find many churches. Basilica Bone Jesus Church located in Old Goa is dedicated to St. Francis Xavier.
The remains of St. Francis Xavier are kept in this church. St. Francis Xavier visited India in 1541 at the behest of the King of Portugal. Feast of St. Francis Xavier is held every year during November and December where lakhs of devotees from across the world visit Goa to be a part of this festival. UNESCO has designated the entire Old Goa as a World Heritage Site.
#5. Amritsar, Punjab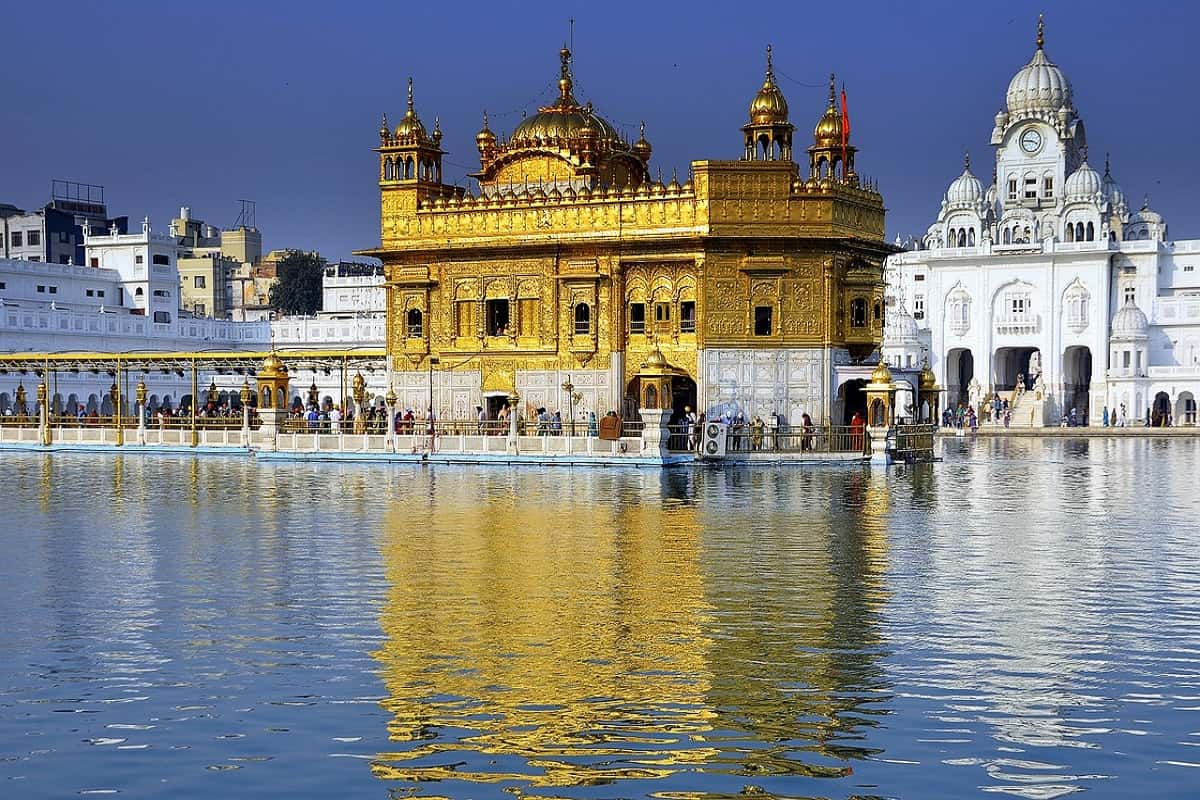 Amritsar is considered to be the most important and sacred city of Punjab, also a good place to visit in November as Guru Nanak festival falls in this month. In November month the city was decorated very beautifully.
The largest Sikh Gurdwara Golden Temple exists in Amritsar. The history of Amritsar has been splendid and the city is also known for its food and drink throughout the country.
#6. Hampi, Karnataka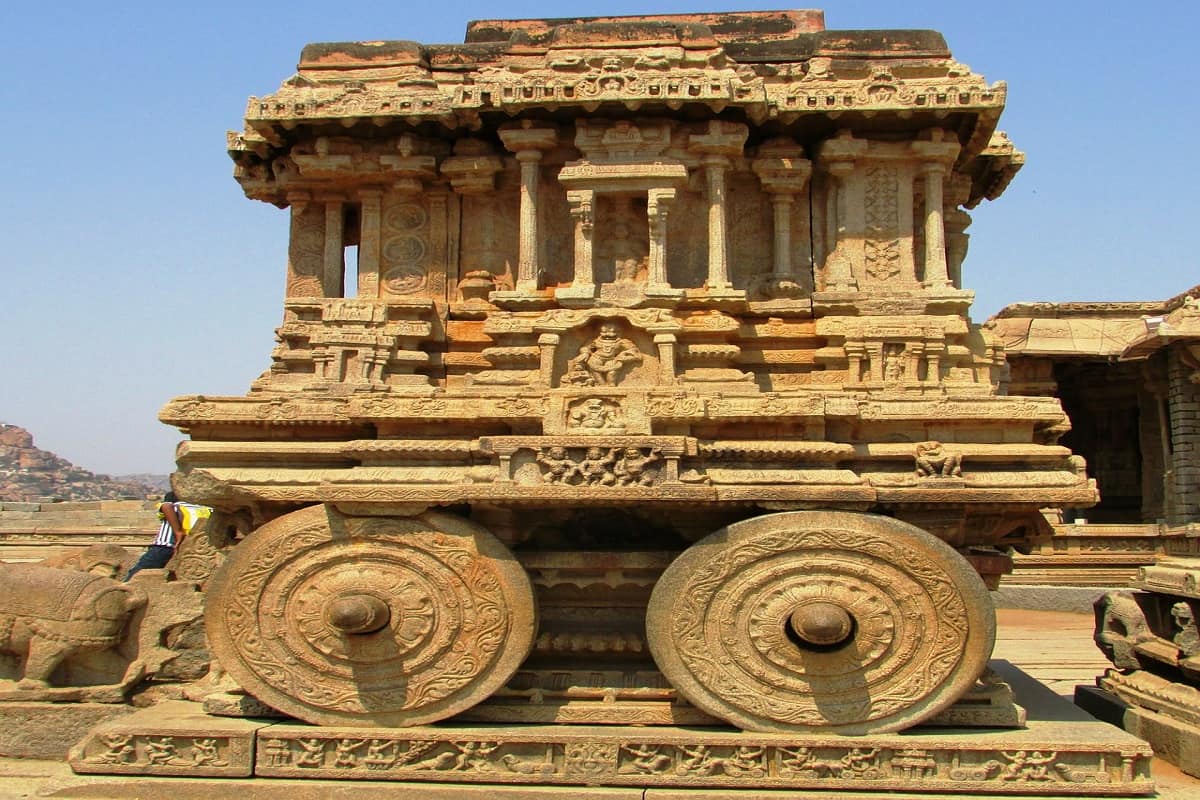 Hampi in Karnataka declared as a World Heritage by UNESCO and counted among the most exclusive historical tourist destinations in South India. This historic city is one of the best places to visit in November as three day Hampi Festival falls in the first week of November every year and attracts a large number of tourists.
Along with dance & music performances, fireworks, and puppet shows, Hampi exhibits the culture during that time.
#7. Delhi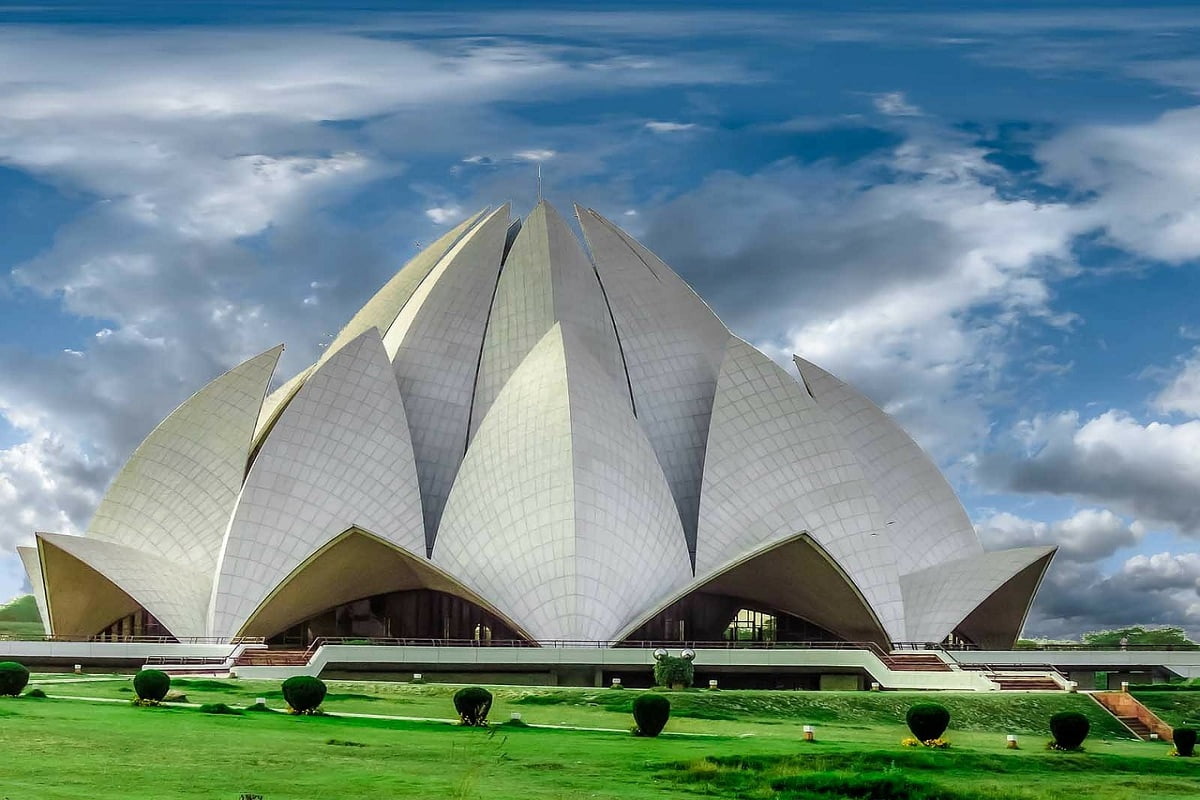 Delhi is the capital city of India and the weather here in November is neither extreme hot nor chilling winter. The weather is at its best during November month as three day Qutub Festival takes place every year and magnifies the number of tourists. Although there is no shortage of places to visit here, in November, especially in some places, beautiful views of nature are seen.
#8. Tarkarli, Maharashtra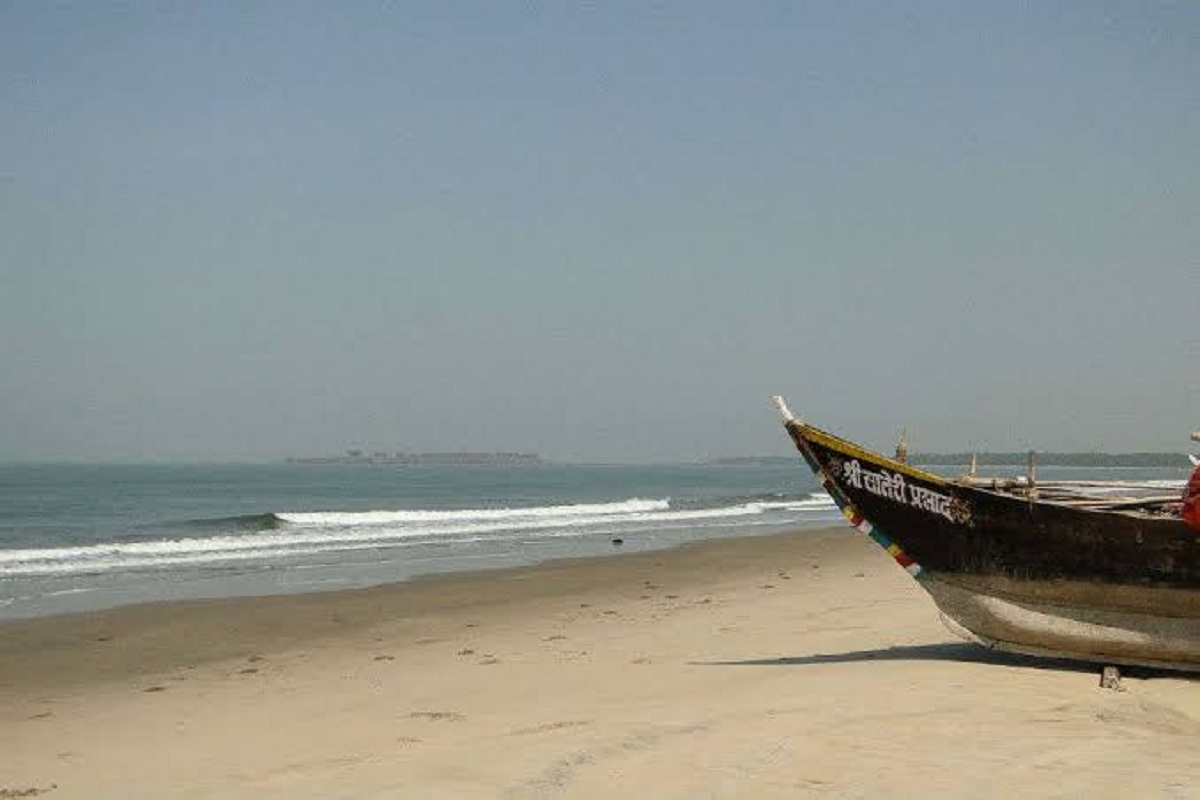 About 160 km from Kolhapur, a small village called Tarkarli village and about 550 km from Mumbai, Tarkarli beach situates on the banks of the river Karli and the Arabian Sea which is the perfect place to enjoy a serene view of nature. Tarkarli is one of the fastest-growing tourist destinations.
Due to pleasant weather, thousands of national and international tourists visit this place in November. One who is looking for adventure tourism, Tarkarli is the perfect place for scuba diving which is cheaper in India and this place is best in water sports too.
#9. Pushkar, Rajasthan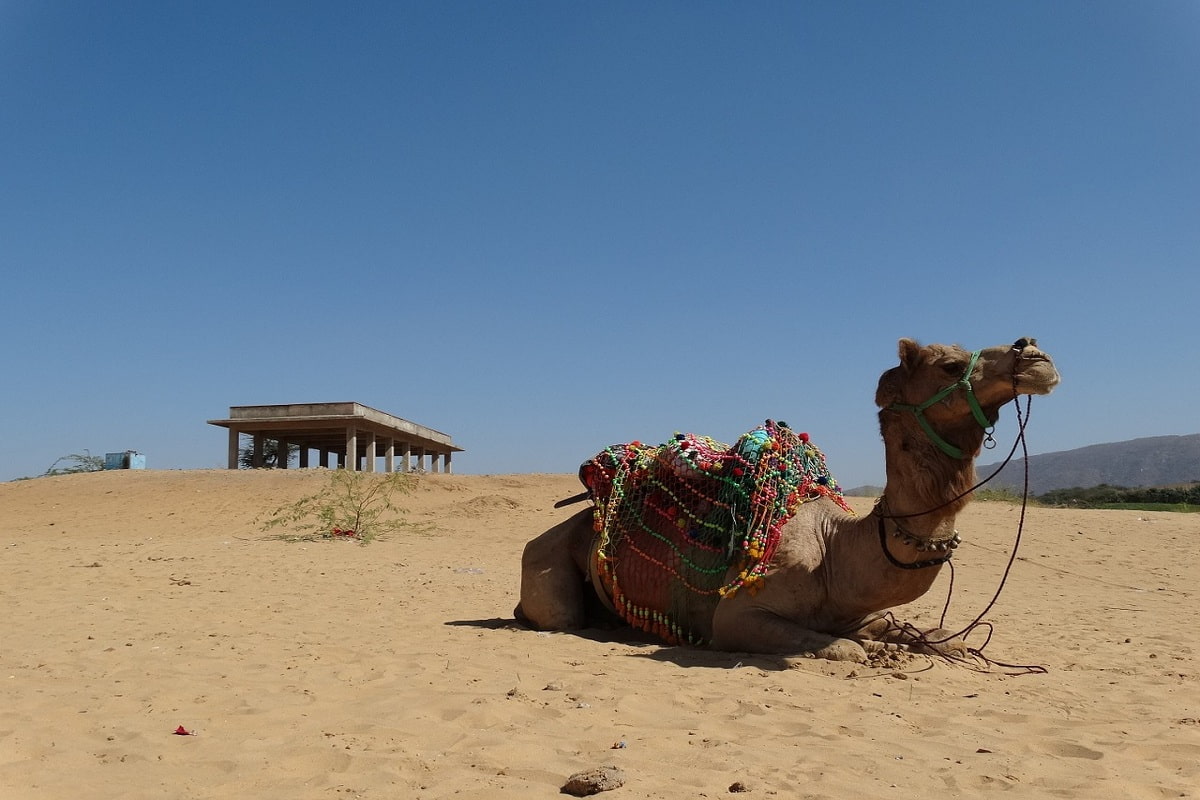 Pushkar located in the Ajmer district of Rajasthan, one of the major tourist destinations. Every year the famous 'Pushkar fair' is helds at this place. There is a sacred Pushkar Lake, which is the holy temple of Brahma Ji about 14 km away from the city of Ajmer.
Pushkar also has many other famous temples, which have been rebuilt after being demolished by Aurangzeb. A special religious and trade fair is helds in October and November. Pushkar is also famous for cottage-textiles, wood painting, and animal trading.
#10. Jaisalmer, Rajasthan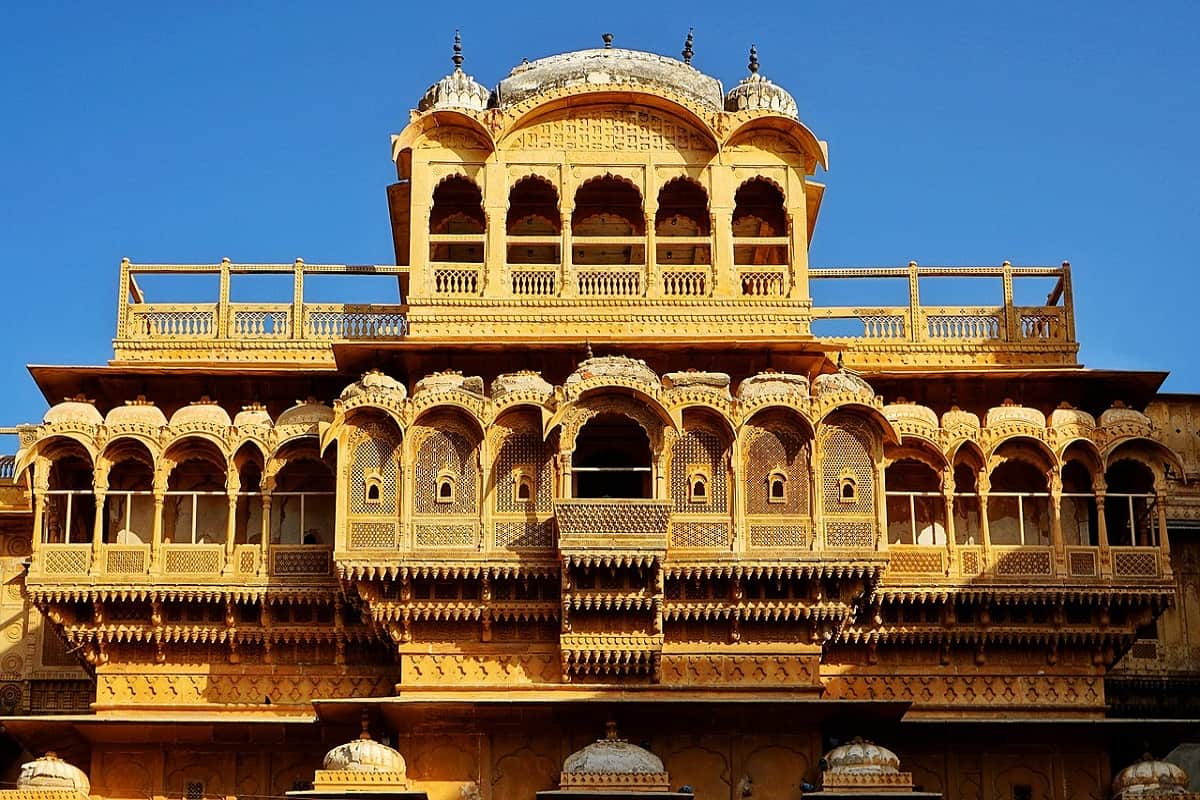 Jaisalmer in Rajasthan is a good place to enjoy the beauty of the desert in the winter season. This colorful city can also be the perfect weekend destination for you. Due to pleasant weather one can have a wonderful experience during November to January. Jaisalmer tourism has many places to see like sonar fort, camel safari, many kilos, havelis, ponds, etc.
#11. Udaipur, Rajasthan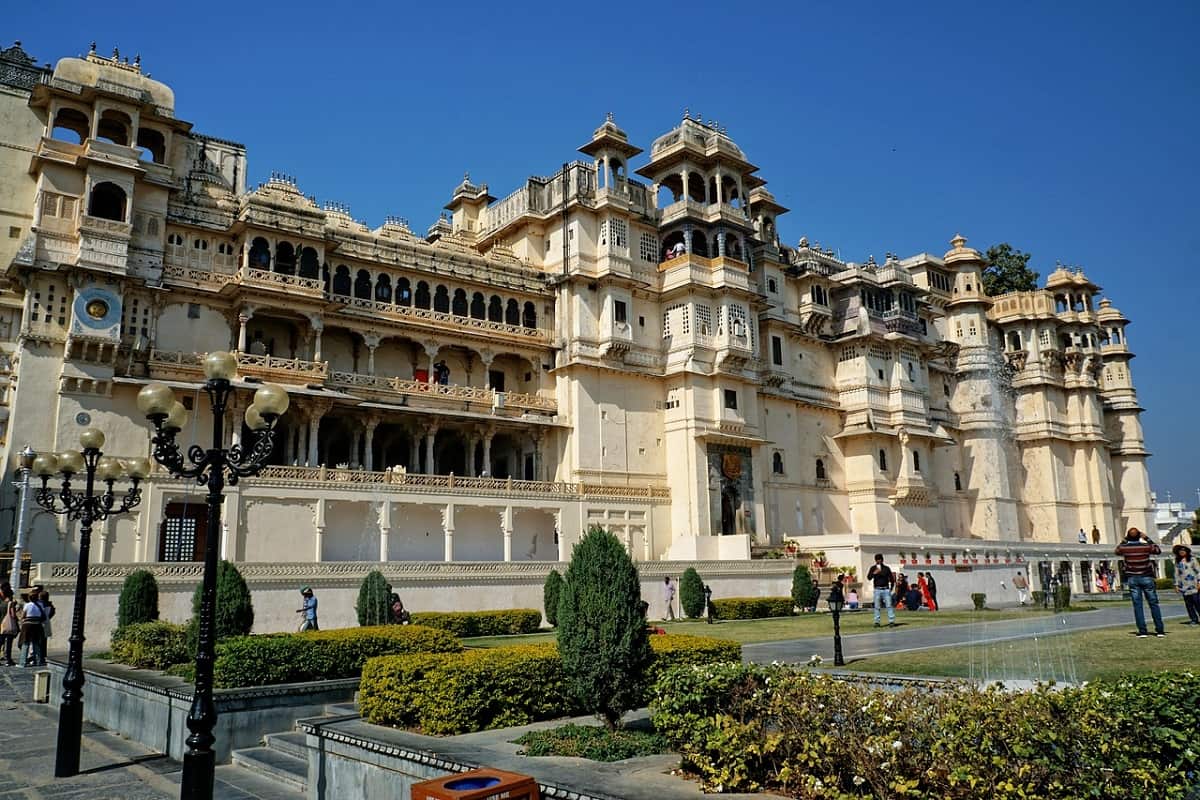 Udaipur is also famous with another name "City of Lakes". The city was built in 1559 by Vanshaj Maharana Udai Singh of the Shishodia dynasty. Udaipur is prominent for its magnificent forts, temples, lakes, palaces, wildlife sanctuaries, and museums.
The city is also a famous tourist destination for its history, culture and its attractive sites. Due to its pleasant weather, it is one of the best places to visit and also the best honeymoon destination in November in India.
#12. Sanasar, Jammu, And Kashmir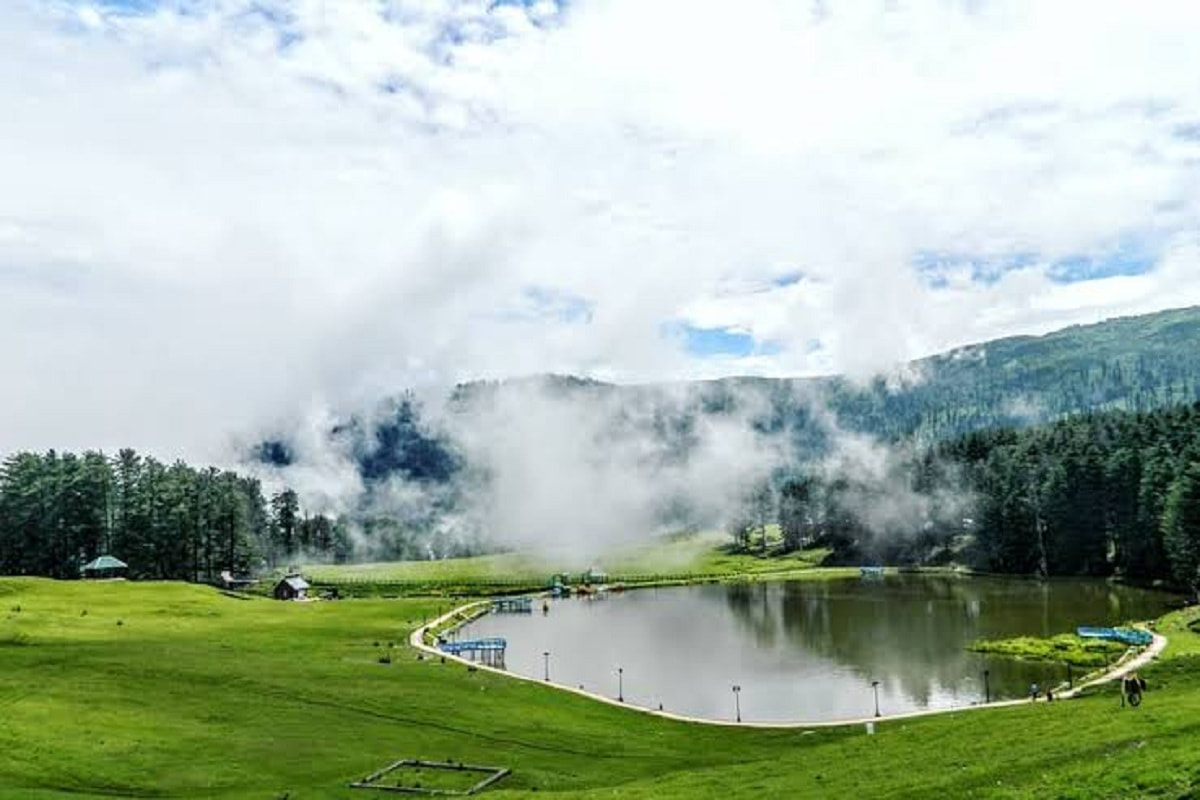 Image Source
Sanasar is a place consisting of two villages Sana and Saar, which are major among the scenic spots of Jammu and Kashmir. This region has got name after two small lakes, Sana and Saar about 20 km from the west direction of Petnitop.
Sanasar which is also famous with another name Mini Gulmarg which elevates at an altitude of 2079 meters above sea level. With the lush hill greenery, this place is one of the best places to visit in November in India.
#13. Bharatpur, Rajasthan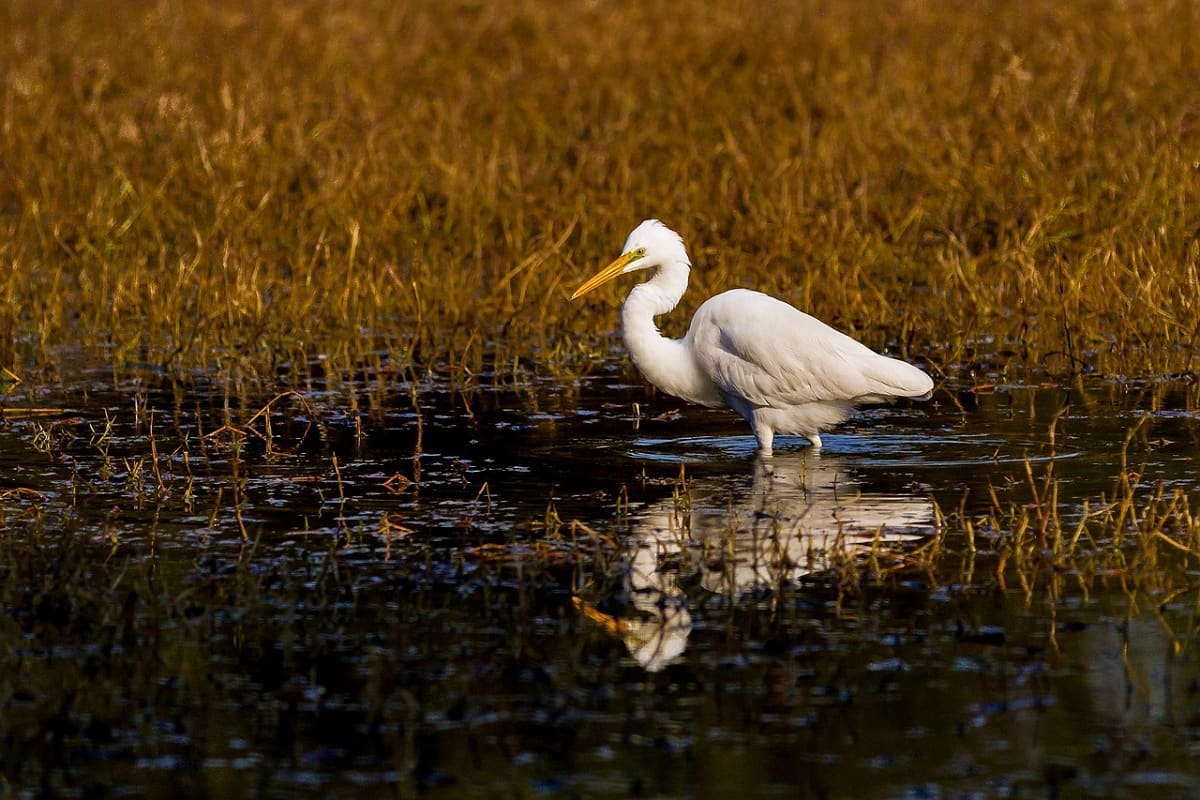 Bharatpur is famous for another name the 'Eastern Gateway of Rajasthan' and one of the important tourist destinations of Rajasthan in India. Journey to Bharatpur is full of historical, religious, tourism and entertainment. Maharaja Suraj Mal in 1733 establishes Bharatpur.
Bharatpur place known for its bird sanctuary; it has more than 364 species of migratory birds from Afghanistan, Turkmenistan, China, and Siberia. Other tourist attractions of Bharatpur include Lohagarh Fort, Fateh, Laxman Temple, Bharatpur Palace, and Ganga Temple. Bharatpur is one of the perfect places to visit in November in India.
#14. Ganpatipule, Maharashtra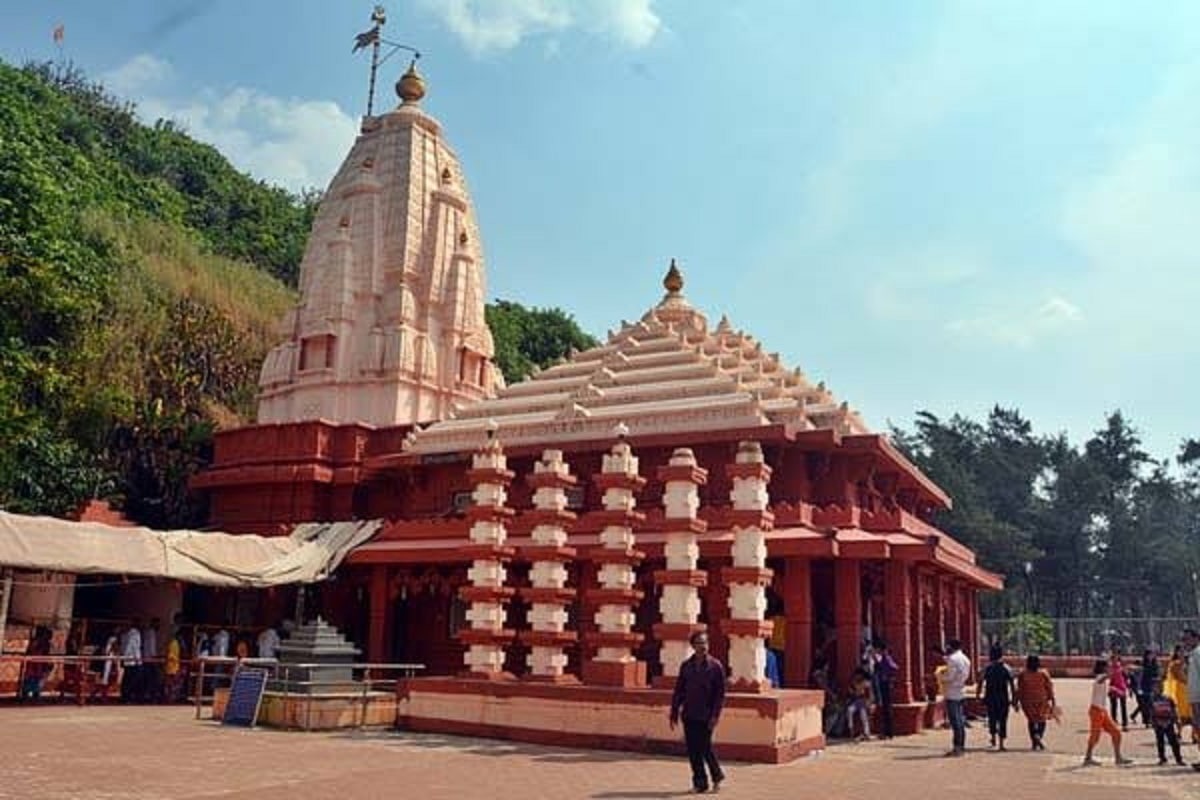 Image Source
Ganpatipule is a beautiful beach on the Konkan coast. The temple of Swayambhu Ganesh located here is very famous and always full of devotees. Apart from beautiful beaches and clean water, Ganpatipule is also famous for rich in flora. Here you can see a plethora of mangroves and coconut trees.
One who wants to relax in life for some time, then this is the best place to visit in November in India. Some other places to see around Ganpatipule are Malgund, Velneshwar, Ratnagiri, Jaigad Fort, Pavas and Parashuram Temple.
#15. Jim Corbett National Park, Uttarakhand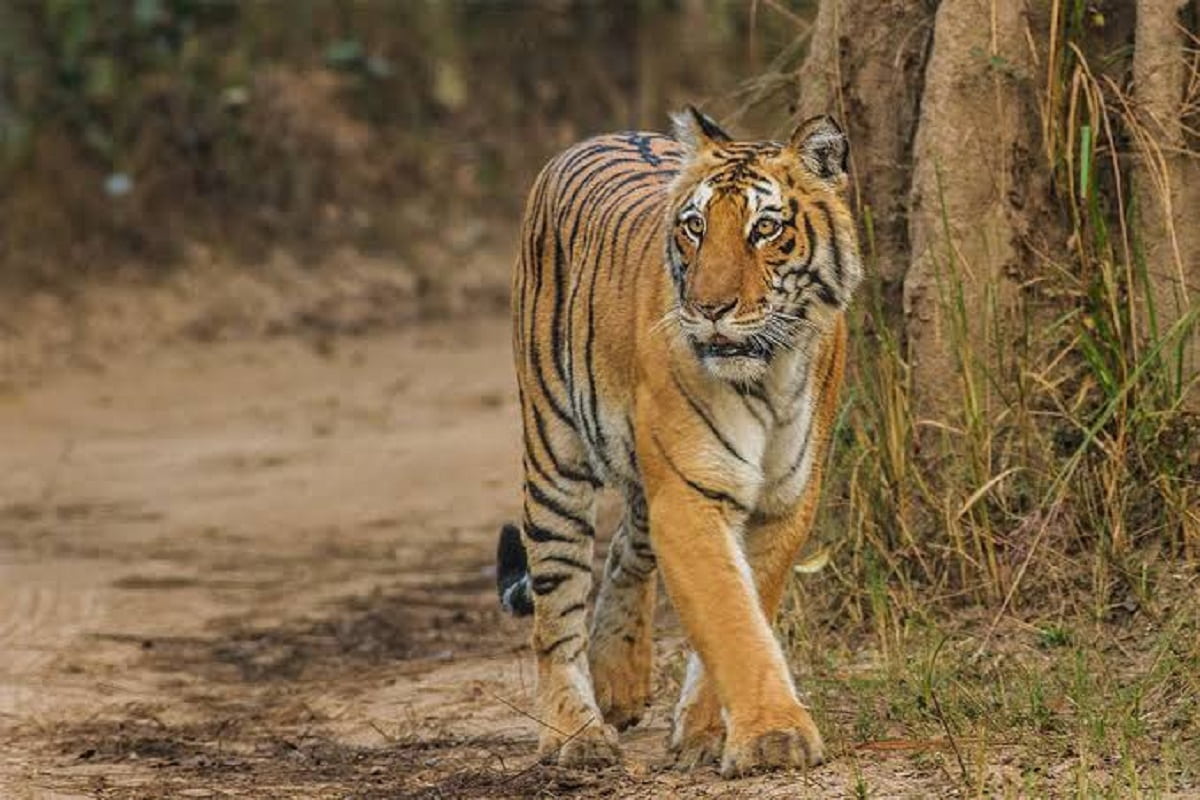 Image Source
Jim Corbett National Park located in Nainital district of the Indian state of Uttarakhand which is the oldest national park in India. Corbett Park has been the first choice of tourists for the last several years. The park is home to trees, bird species, animals and reptiles, which spreads over an area of more than 500 square meters.
The area of this park consists of belts, hills, marshy depressions, lakes, rivers and grasslands. Here you can see many wild animals such as lion, elephant, bear, tiger, pig, deer, chital, sambar, panda, kakad, nilgai, ghural and cheetah.
#16. Shantiniketan, West Bengal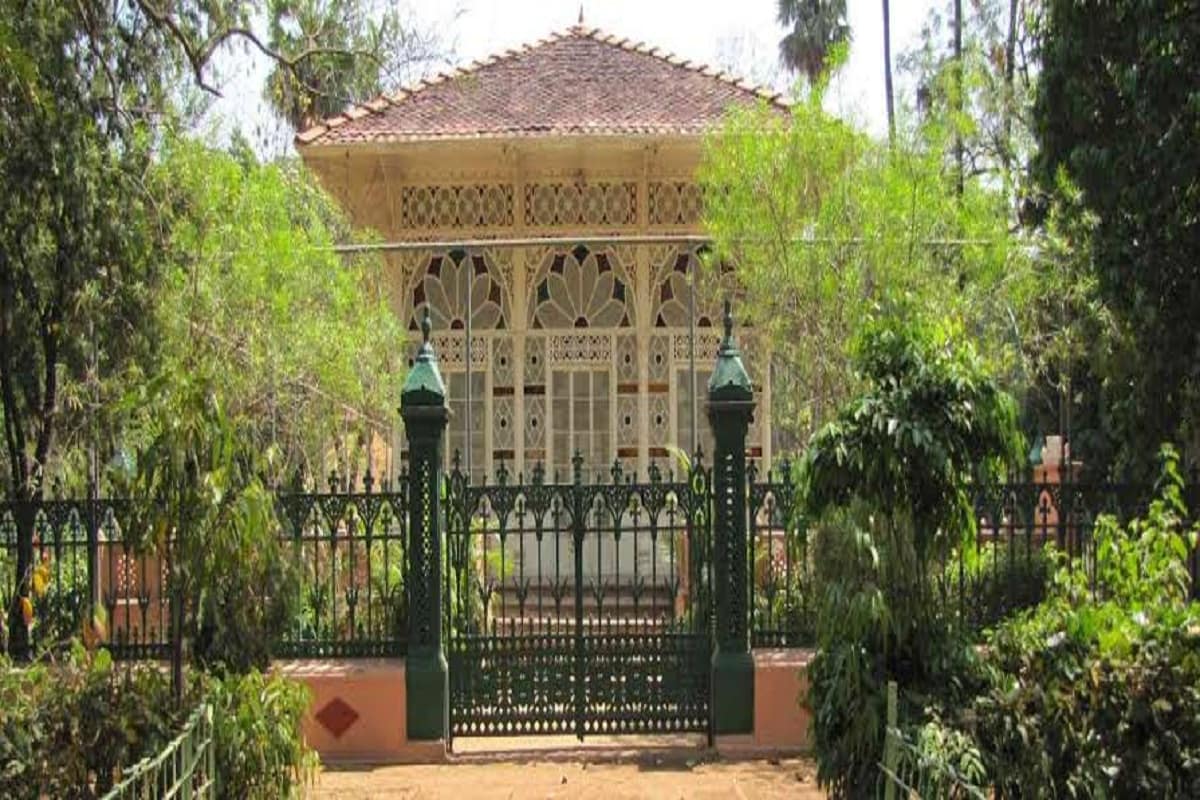 Image Source
Shantiniketan is a small town in the Birbhum district of West Bengal, India. The famous Nobel laureate Rabindranath Tagore builts Shantiniketan and he was the founder of the university Visva-Bharati where the number of tourists attracts every year.
Tagore's narrations and his creations have always been an inspiration to art lovers. If you are a lover of art and history, then you must visit this place in November due to pleasant weather and natural beauty.
#17. Ujjain, Madhya Pradesh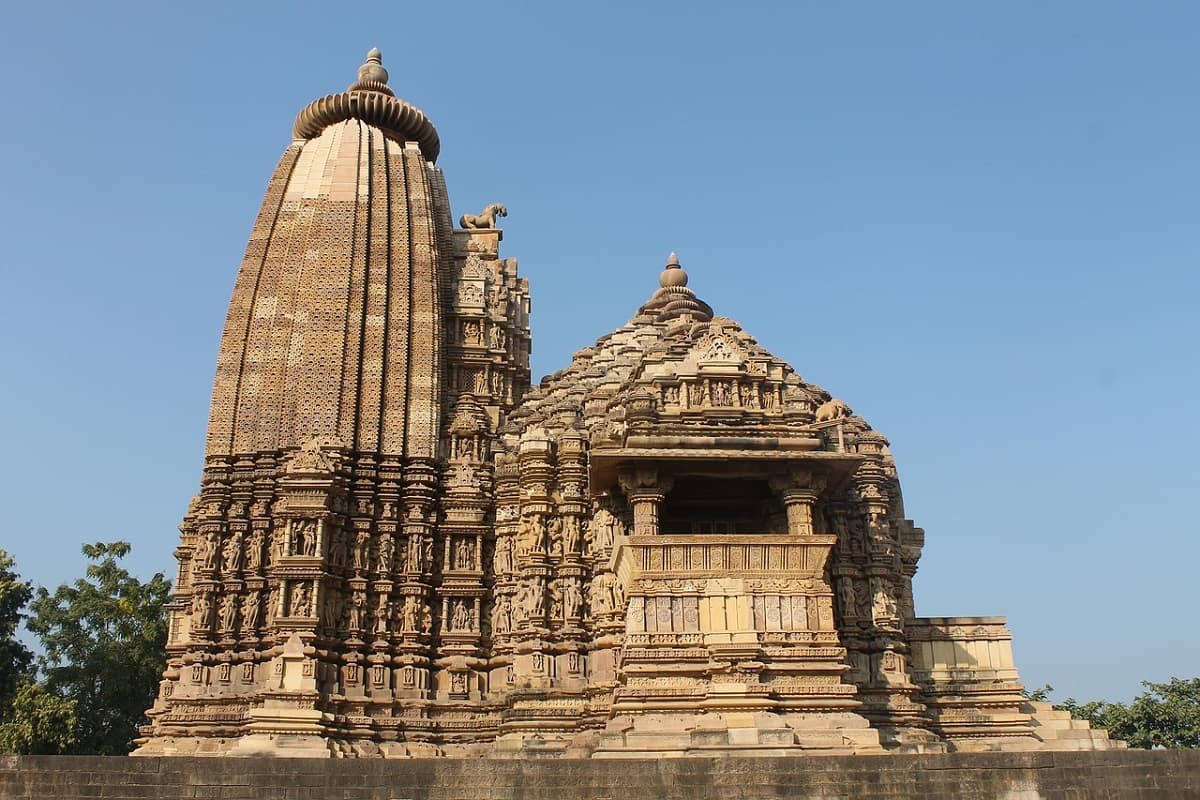 The city Ujjain is in Madhya Pradesh situates on the banks of the river Kshipra. Ujjain city is famous for many temples and Mahakaleshwar temple is the one which is the oldest and popular temples. It is one of the temples where Mahakaleshwar Jyotirlinga locates among 12 Jyotirlingas. At this place, Kumbh Mela hosts and it is a great option to visit during November in India.
#18. Coorg, Karnataka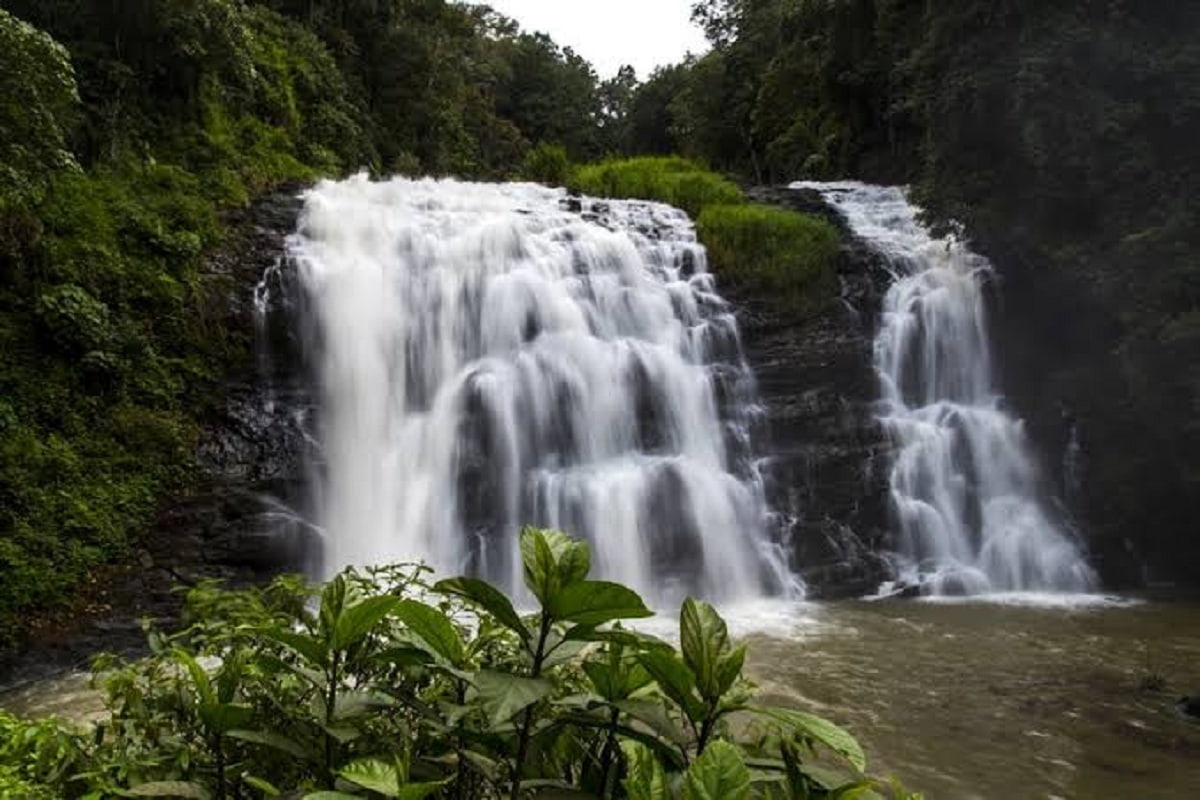 Image Source
Coorg is a small hill station located in South India, Karnataka. Another name for Coorg as "Scotland of India" elevates at an altitude of 1525 meters on the Western Ghats. It's not just due to pleasant weather, greenery and natural beauty of the place that makes you visit Coorg but also the Puthari harvest festival celebrate in November that adds to the charm of this town. If you are planning to visit Coorg then this place is a perfect holiday destination, especially in November.
#19. Ziro, Arunachal Pradesh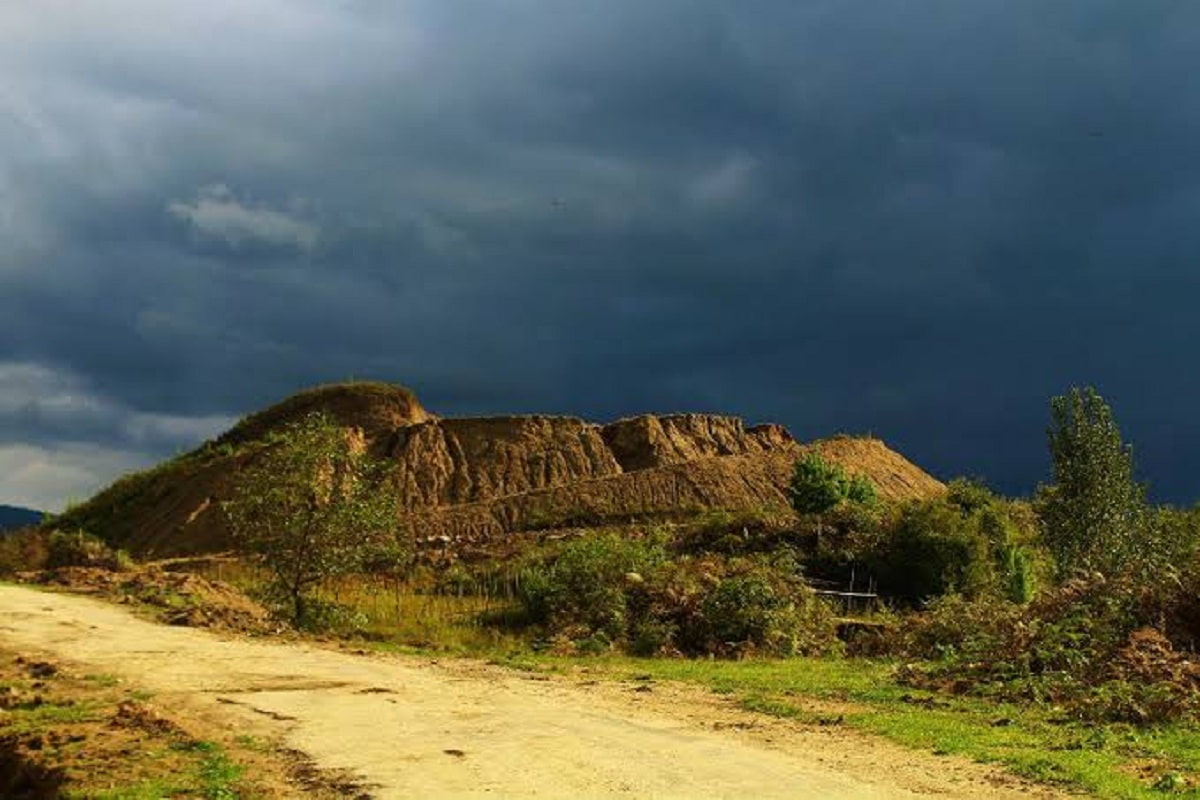 Image Source
Ziro is a district of Arunachal Pradesh, which is about 14 km from Itanagar. It is one of the most beautiful and best places to visit in November in India as snow appears on the tree plants in the morning. One who is in search of peace and wants to spend some time alone or with friends this place is right for them.
One can enjoy this place with the Ziro festival that showcases the India music and artists of the North East along with the fresh air, lush green forests, high mountains, and flowing rivers.
#20. Kalimpong, West Bengal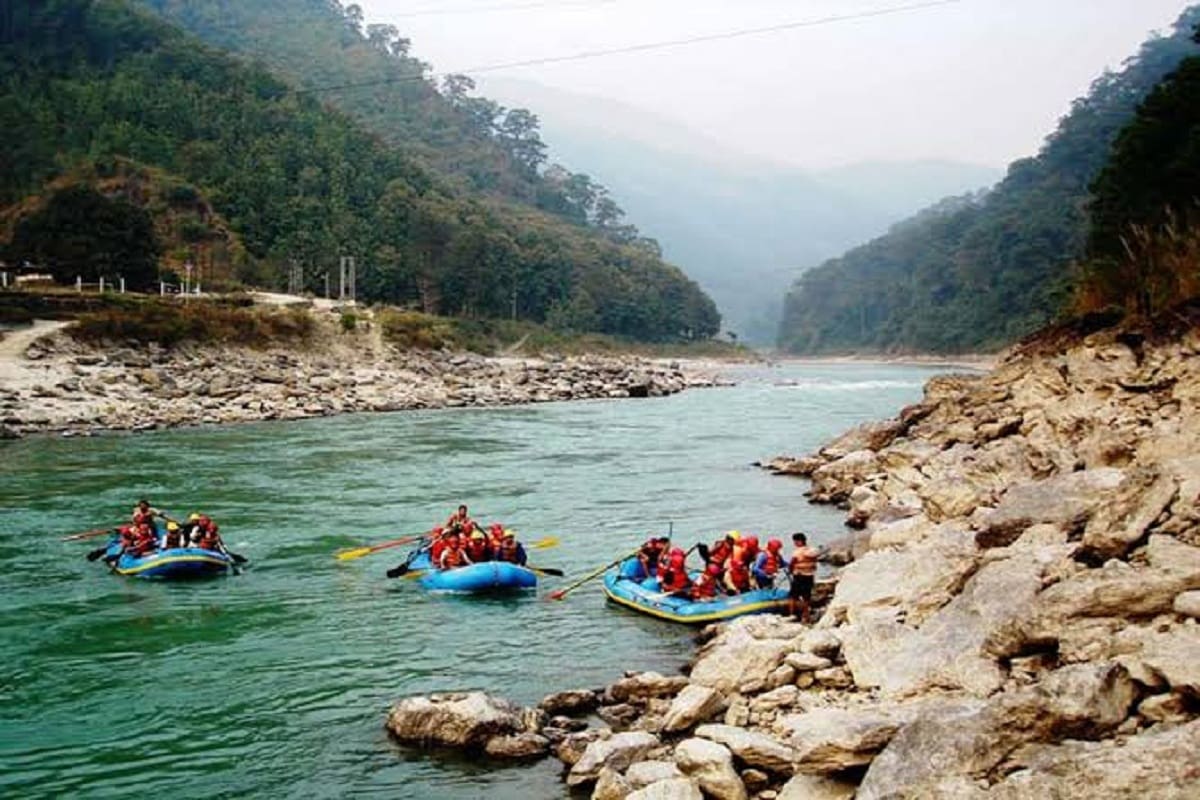 Image Source
Kalimpong is a hill station in the Indian state of West Bengal floating at an altitude of 1250 meters and most popular tourist destinations to visit in November in India. It is one of the important destinations for Buddhism in India. This place is famous for trekking to enjoy the natural surroundings. Sankranti, Holi and Diwali festivals celebrate in Kalimpong.
#21. Orchha, Madhya Pradesh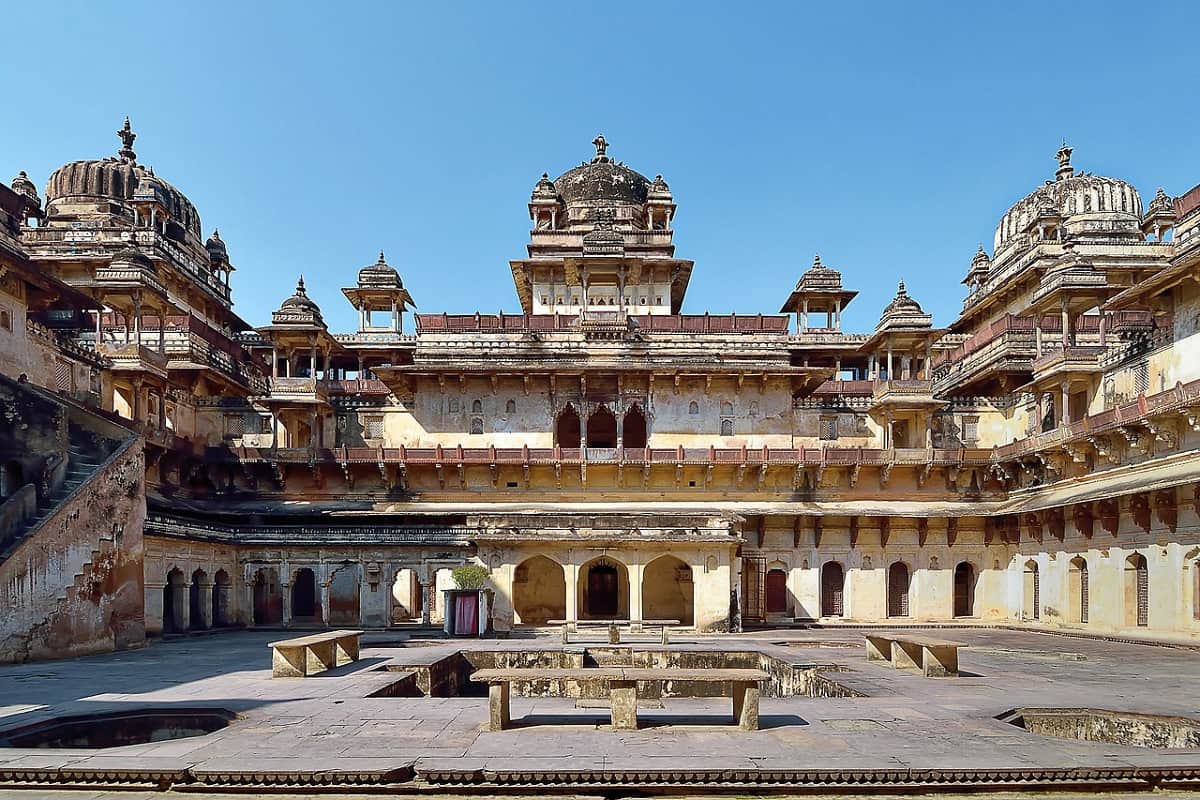 Orchha is one of the historical heritage place located in the central part of India. This place is famous for its rich history and culture significance which attracts the number of tourists from all over the world and one of the best options to visit during November month as the weather is perfect for sightseeing.
The historical heritage Orchha is on the banks of the Betwa river. This place is famous for Raja Mahal, Sheesh Mahal, Jahangir Mahal, Ram Mandir, Gardens and Pavilions.
#22. Almora, Uttarakhand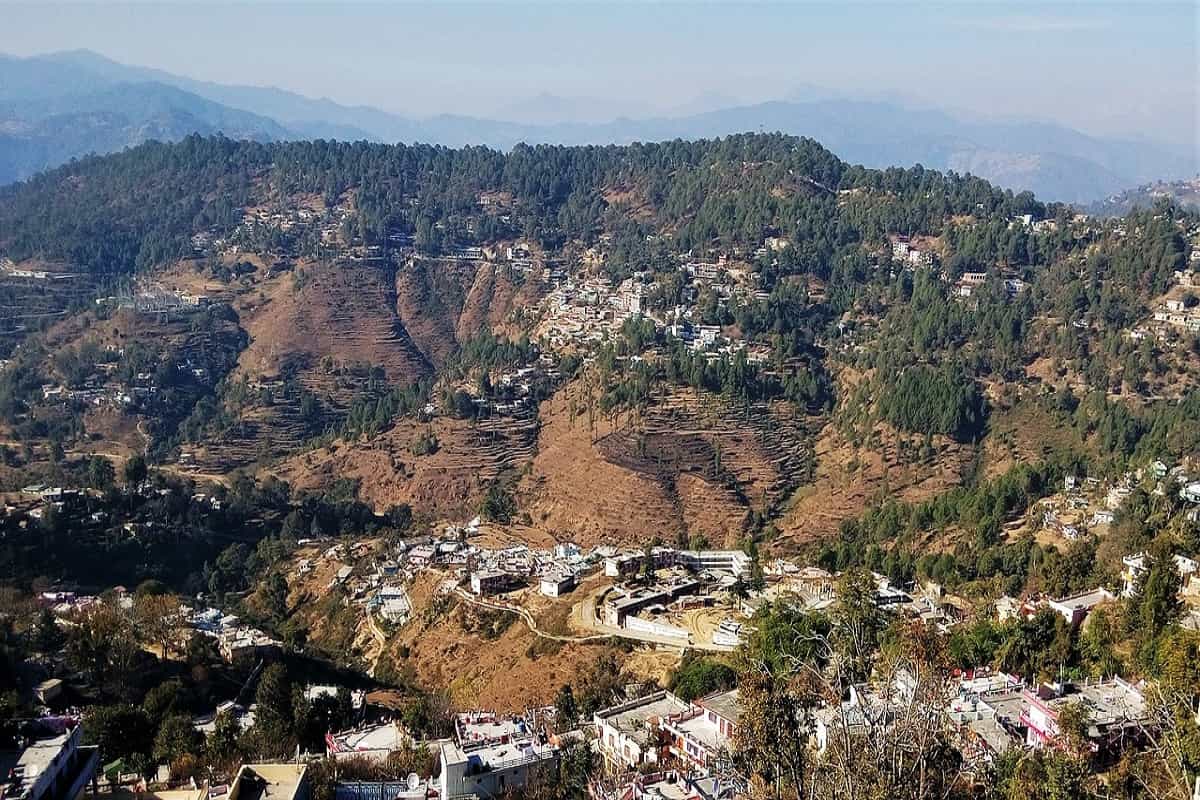 Almora is a charming hill station in the Kumaon region of Uttarakhand situated at an altitude of 1651 meters attracts many people all across the country with its delightful beauty. Among the number of temples, Chital and Nanda Devi temples are the most important ones which congregate by devotees most of the times. This place is the best option to visit in November in India.
#23. Manali, Himachal Pradesh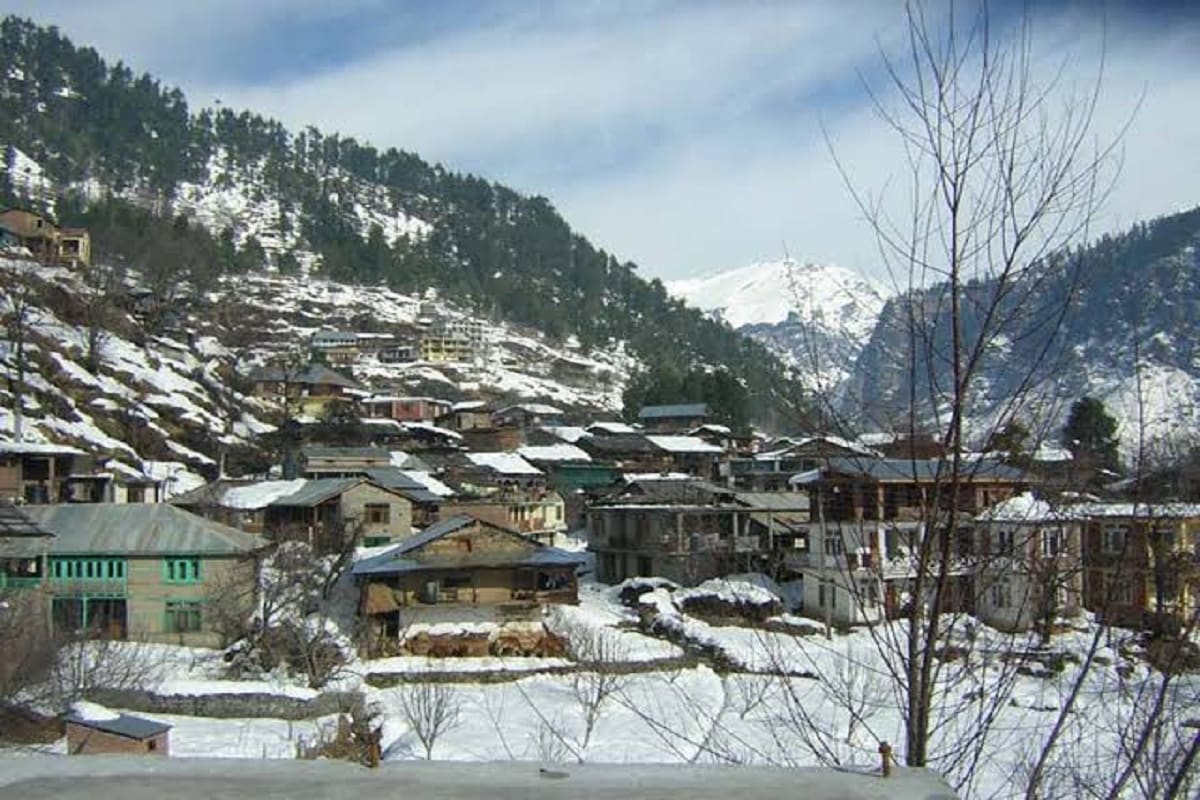 Image Source
One of the beautiful hill station, Manali in Himachal Pradesh locates at an altitude of 2050 meters which is at the banks of the river Beas. Manali is for its snow-capped mountains, scenic beauty, history, and culture.
It is one of the top tourist places to visit in November in India and this place is also famous for a honeymoon destination. There are many adventure sports like skiing, hiking, mountaineering, paragliding, rafting and mountain biking which gives you an unforgettable experience.
#24. Varkala, Kerala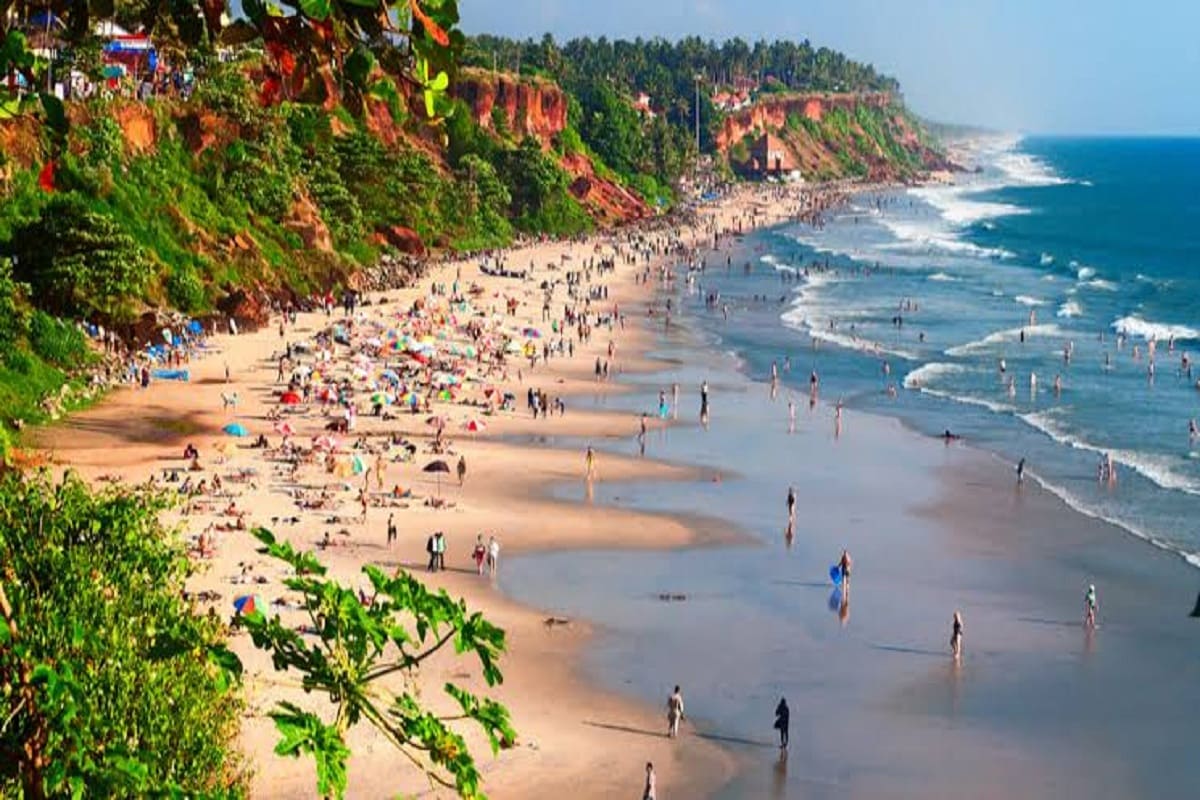 Image Source
Varkala is the only place in southern Kerala where high rocks join the Arabian Sea. Among the beaches, Varkala is one of the best beaches in India where the mountain and the sea can be enjoyed together. After Kovalam beach, Varkala is the second-best beach resort in Kerala. This place is the best spot for sunbathing and swimming.
Many people come here to enjoy water sports and spas. Another name of Varkala is Papasanam Beach because earlier this place was famous because of Hindu practice. If you are planning a holiday tour to Kerala, make sure to add this place in your travel list as the weather is best in November and it is one of the best places to visit in Kerala.
#25. Wayanad, Kerala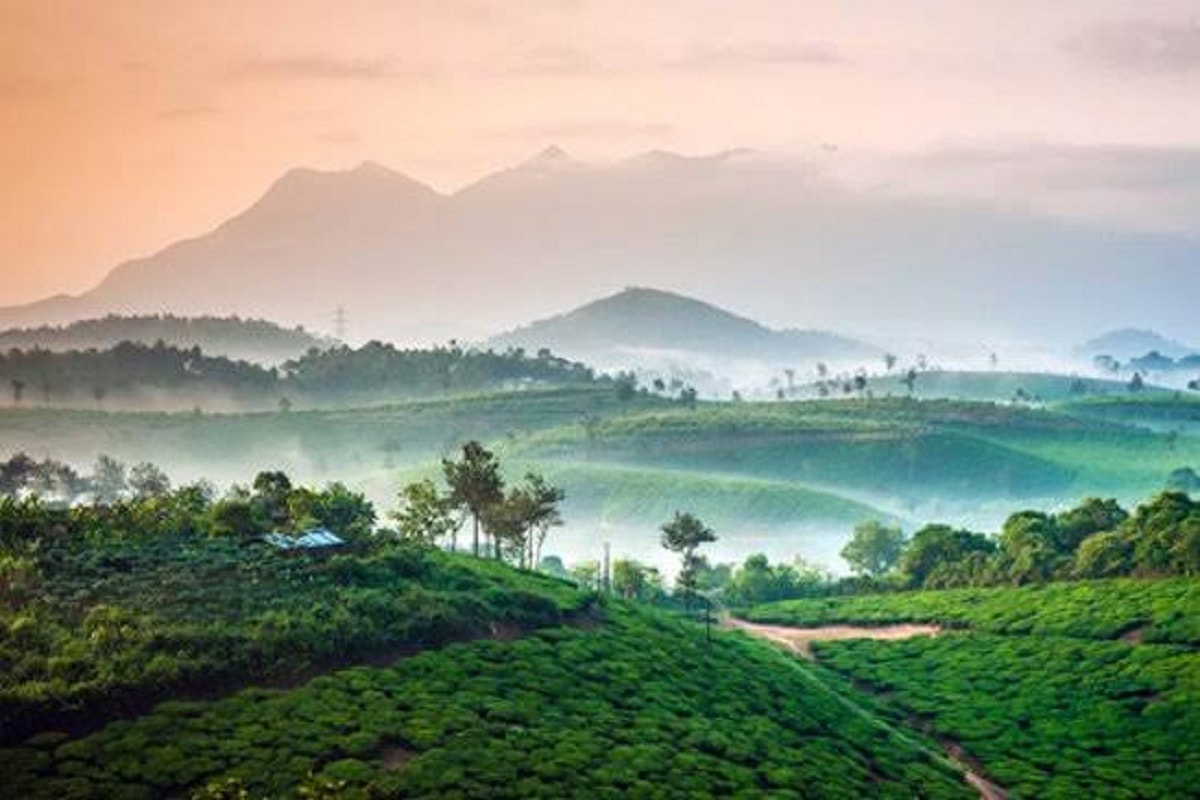 Image Source
Wayanad is a beautiful hill station with plenty of plantations, forests, wildlife and one of the twelve districts of Kerala situated between Kannur and Kozhikode districts. It is one of the famous tourist destinations due to its geographical location situated amidst the lush green mountains of the Western Ghats.
The natural beauty of Wayanad is still in its ancient form as a large number of tourists from all over the world visit this place every year to relax. This place is best to visit in November in India due to pleasant weather and also an ideal honeymoon destination in India.