Gadgets You Need To Live Your Best Van Life
As the world seems to have come to a standstill when travelling by air, many people have decided to use this time to make the most of their home countries. By utilising vans and mobile homes to explore and fulfill the need for a vacation, van holidaymakers have gotten inventive with how they accessorise their vans and are implementing a range of technologies to add a technological edge to their van and caravan travels. Statistics have shown that, in Germany alone, the number of new registrations of caravans and motorhomes has gone up by nearly 20,000 in 2020. This aligns with the way people are travelling differently due to the pandemic.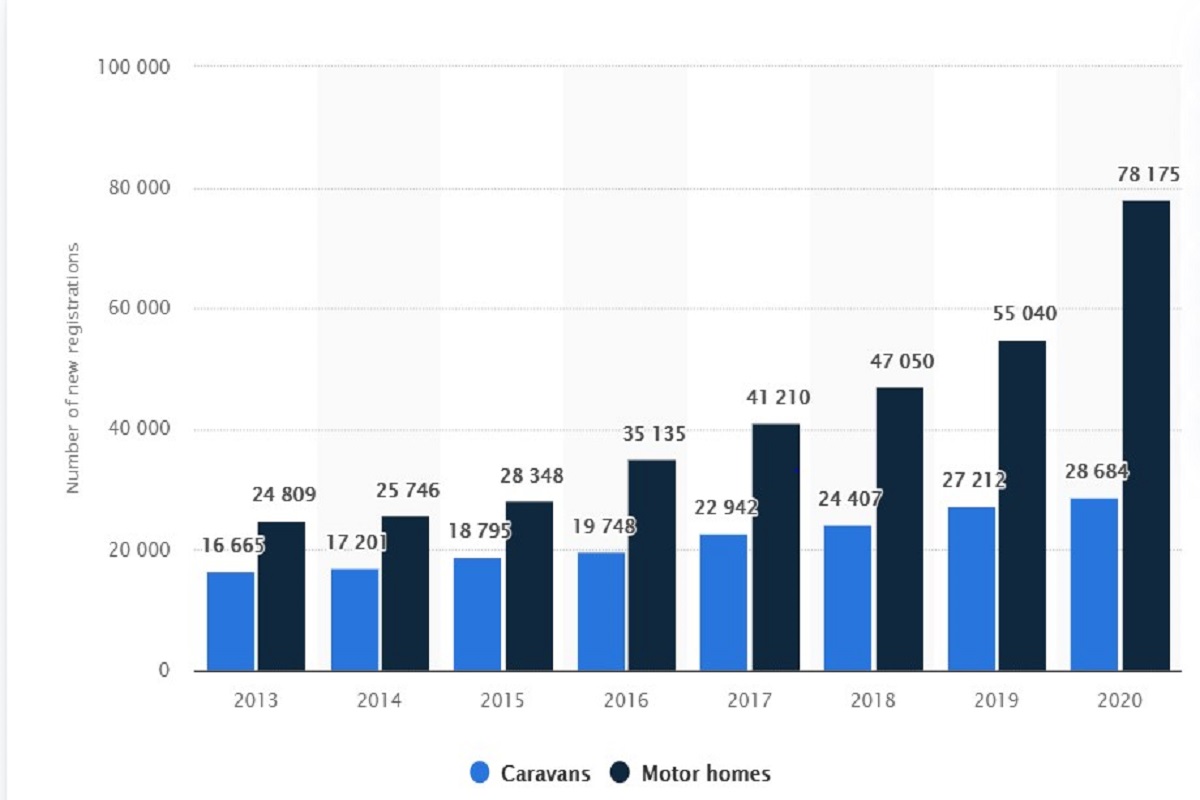 What is Vanlife?
Vanlife has become known as a lifestyle rather than associating it with cheap holidays in an old VW camper van. It has become an almost fashionable way to travel, and more and more people are investing time searching for the perfect van to travel in. 
From eco travels to van builds, vanlife is sparking the interest of all kinds of people, and a van can be personalised to reflect that. For example, a glimpse into the future of a mobile home is the type of paint used to paint the outside. Chromacool paint that reflects infrared light and reduces the heat on the vehicle's surface could become a standard feature of traveling motorhomes and vans.
The Van and Motorhome Gadgets 
Our technology-filled lives mean that mobile home or van needs to be able to accommodate that. Ensuring that you have a top-notch charger is key. Choosing a high-powered universal charger is what is needed to make sure you can charge more than one device at a time. The Belkin Dual USB Charger is a great choice to fulfill all your gadget needs and is most certainly a must-have when going on a mobile home holiday or van trip.
To create a holiday vibe, pairing your van with good music and great tunes is a simple way to make your cross country drive really start to feel like a vacation. Choosing a portable speaker that connects wirelessly is a must for when you park up or even whilst you're driving. If you feel like a more serene and personal experience, you could also grab a pair of bluetooth headphones or even your audio glasses if you're lucky enough to be a passenger. 
If your mobile home or van doesn't have interior cooking options, you don't have to turn to a campfire straight away. With the innovations that have been built for motorhomes, a camp stove and charger is almost a 2 in 1 deal. The Biolite Camp Stove and Charger is a portable stove that can heat water and your immediate space and convert the energy for the furnace to charge a phone or gadget. This small wood burner is a helpful way to light a contained fire for all your camping needs. It is still essential to ensure you are allowed to light fires at your site or in your immediate surroundings before using this little gadget.
The need for wifi hasn't become redundant just because you're on the road. The use of mobile wifi is a way that van travellers are using to create a wifi signal for anyone on the van or mobile home to connect to. This works as a backup for more remote areas where you may not have a signal on your phone to use data, so connecting to the wifi will still ensure you can stay connected or find the information that you need from the internet. You can generally request a mobile wifi plug for your mobile phone provider and in most phone shops.
As travelling in vans is becoming more and more accessible for people, so are the gadgets that come with it. These gadgets are a starting point for you to still have home comforts on a road trip which may be why we see more people turning to the road for an adventure.